China Looking to Expand Satellite Coverage in Arctic, Experts Warn Of Military Purpose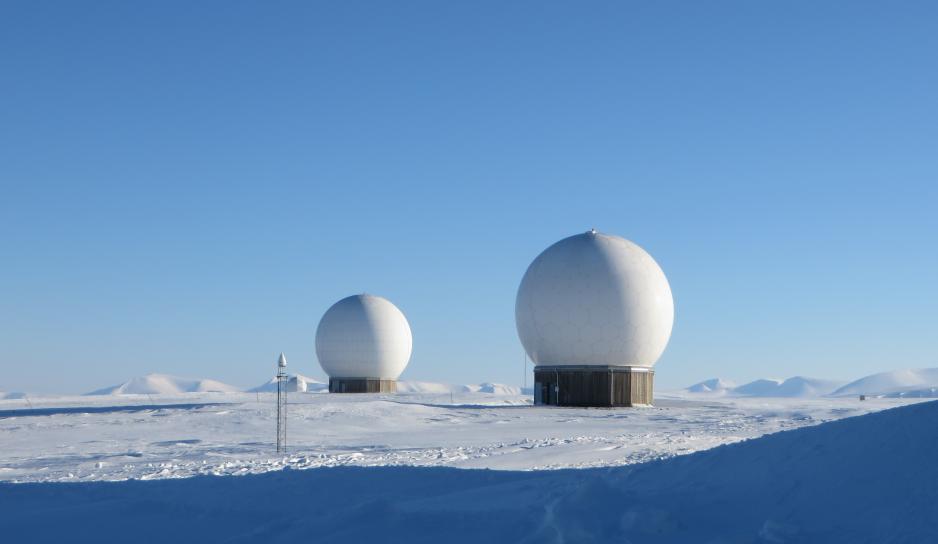 China is conducting tests to improve ground- and satellite-based communication in the Arctic. While such efforts may be indicative of efforts to normalize shipping-based economic activity in the region, experts warn that improved satellite communications may also serve military purposes.
China's Ministry of Transport is dispatching a team to measure and optimize the country's communications capabilities in Arctic waters along Russia's coastline. The team will be assessing a number of technologies, including Very High Frequency (VHF) radio connectivity, medium-frequency Navtex systems, and the DSC system part of the Global Maritime Distress Safety System, Xinhua Chinese news agency reports. 
Additionally, the team aims to evaluate coverage of China's BeiDou Navigation Satellite System along the route and to propose possible optimizations for the positioning of future satellites for the yet-to-be fully completed system. Chinese officials cite improved communications with its growing number of commercial vessels in the Arctic as a primary impetus for technology upgrades. However, the country's efforts for improved satellite data in the Arctic can also have a military use as a recent report by the Swedish Defense Research Agency highlights. 
Third Arctic communications test
The team will assess the quality of radio communications from the eastern and western terminus of the NSR from four locations in China: Tianjin, Harbin, Manzhouli and Changji. Based on the results China wants to determine the feasibility of constructing an Arctic radio station to ensure uninterrupted radio communications. 
This is the third and most comprehensive communications test China is conducting in the Arctic following smaller-scale efforts in 2016 and 2017. The latest results will be used to update China's "Arctic Navigation Atlas" and "Arctic Northeast Passage Communication Guide."
Behind Russia, China has been most active on the NSR and its national carrier COSCO has sent up to 30 vessels through the Arctic over the past 4 years. This year alone the company aims to complete 14 transit voyages, almost twice the figure of 2018. The country also secured significant ownership stakes in Russia's largest Arctic natural gas developments, Yamal LNG and Arctic LNG 2.
Satellite Navigation for the Arctic
This latest initiative follows recent Chinese efforts to extend the reach and strength of its home-grown satellite navigation system. Earlier this summer, it succeeded in providing underwater communications from BeiDou to its submarine fleet. A move which will allow it to develop and use underwater drones and more stealthily communicate with subsurface vessels, experts say. 
While the BeiDou provides stable network coverage across the Asia-Pacific region, world-wide coverage remains limited following the system's global launch at the end of 2018. So far China has launched 35 BeiDou satellites, with at least another nine to follow by the end of 2020. 
Arctic is part of broader efforts
The country previously used its Yellow River research station located on Norway's archipelago of Svalbard to optimize and increase accuracy of the system. In 2016, the Bureau of Surveying and Mapping rebuilt and upgraded the datum station's continuously operating reference system, which helps increase BeiDou's accuracy and reliability and real-time data transmission to China. 
It is not the first time that Arctic-based technology could help improve China's military capabilities in the future. In 2016 military experts warned that China may be using its first wholly-owned overseas satellite ground station, the China Remote Sensing Satellite North Pole Ground Station, located in Kiruna, Sweden for improved monitoring capabilities by its military. An additional satellite ground station, to be located in Greenland, was announced by Chinese officials in 2017.
Earlier this year, the country announced the construction of its first nuclear icebreaker in a move experts said will help it design, construct and operate nuclear-powered aircraft carriers in the future.