US Army Alaska is Making a Huge Transformation to be the Army's Arctic Force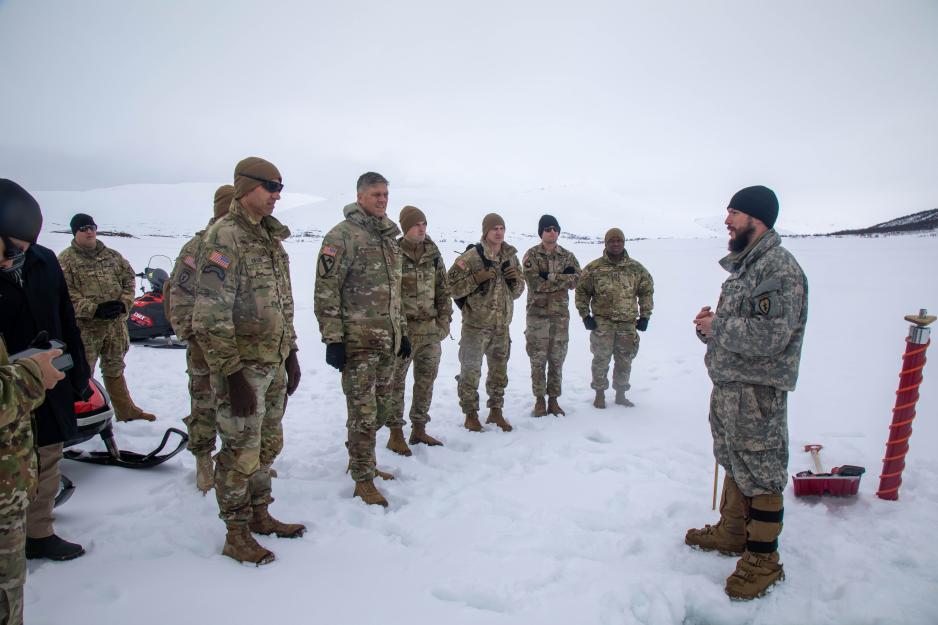 This summer, US Army Alaska will become an operational division headquarters. "This will be an Arctic Airborne Division, which is unique in our Army", Major General Brian Eifler tells High North News.
Army senior leaders recently announced that US Army Alaska garrison headquarters soon will be redesignated to an operational division headquarters -  the 11th Airborne Division.
The reorganization is aligned with the Army's first-ever Arctic Strategy which was launched in March 2021. 
Speaking with High North News, Major General Brian Eifler, Commander of US Army Alaska, emphasizes that the reflagging is a huge transformation for the US Army Alaska and its force structure. 
"It will be an Arctic Airborne Division, which is unique in our Army", Eifler says and adds:
"We realize in America, the need for Arctic forces; having Arctic capabilities in the Army".
Arctic identity
In the past, the Arctic identity have not necessarily been an integrated part of the US' Army force in Alaska, even though USARAK is the Army's proponent for cold-weather operations.
Most of USARAK's soldiers in Alaska belongs to the 25th Infantry Division, which' headquarters are in Schofield Barracks, Hawaii. The role of the Division which is nicknamed "Tropic Lightning" has been closely linked to jungle warfare. 
The new Airborne Division will "really align our purpose, mission and identity. This will make us more active and efficient as a capable force, with the correct force structure and changes", Major General Eifler explains. "This new label and branding really helps our brigades stay focused on the mission we have ahead."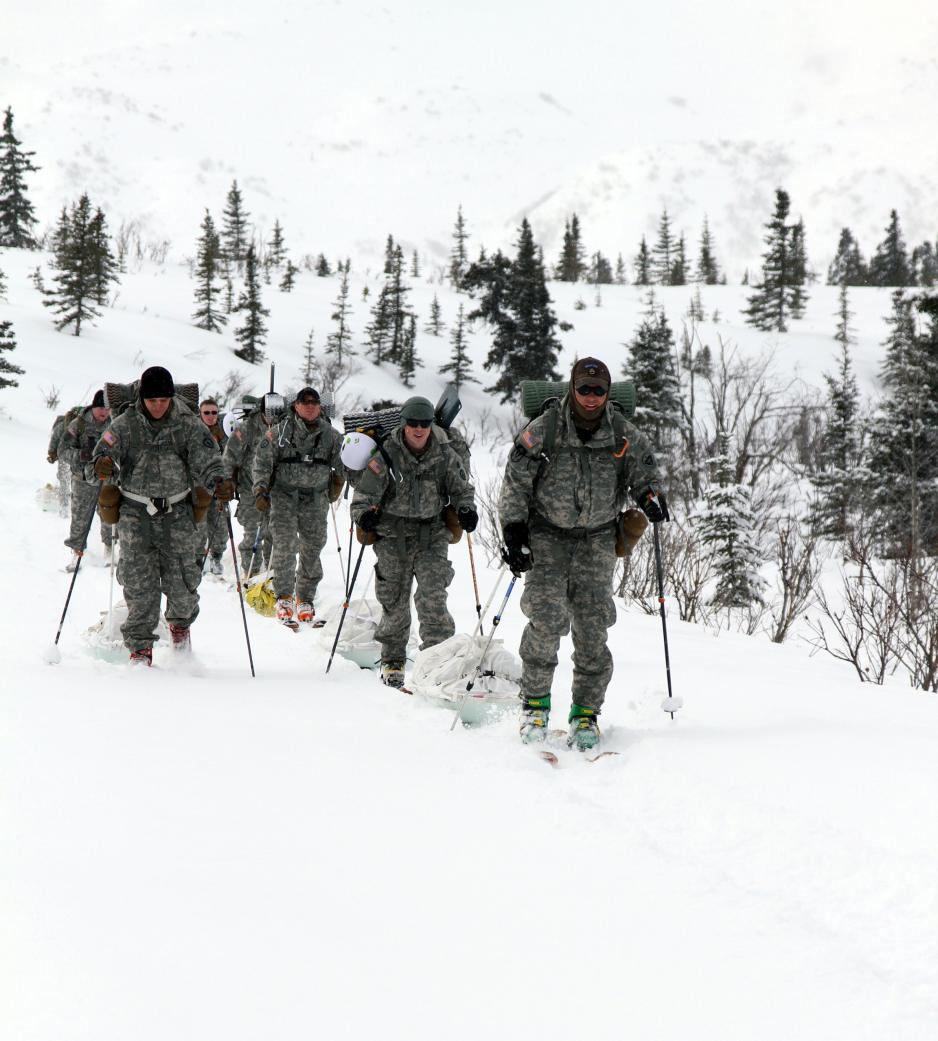 A defined Arctic operational purpose
The announcement signals an important step for the Department of Defense and the U.S. Army, notes Troy Bouffard, who is Director of the Center of Arctic Security and Resilience at the University of Alaska Fairbanks.
"As an operational HQs, 11th Airborne Division will be able to effectively organize and develop a high-level tactical staff with a defined Arctic operational purpose", Bouffard explains to High North News.
"Within and subordinate to the 11th AD, the various units will now have a single operational command to define and lead the mission, which is the foundation for empowering and enabling unity of effort", he says.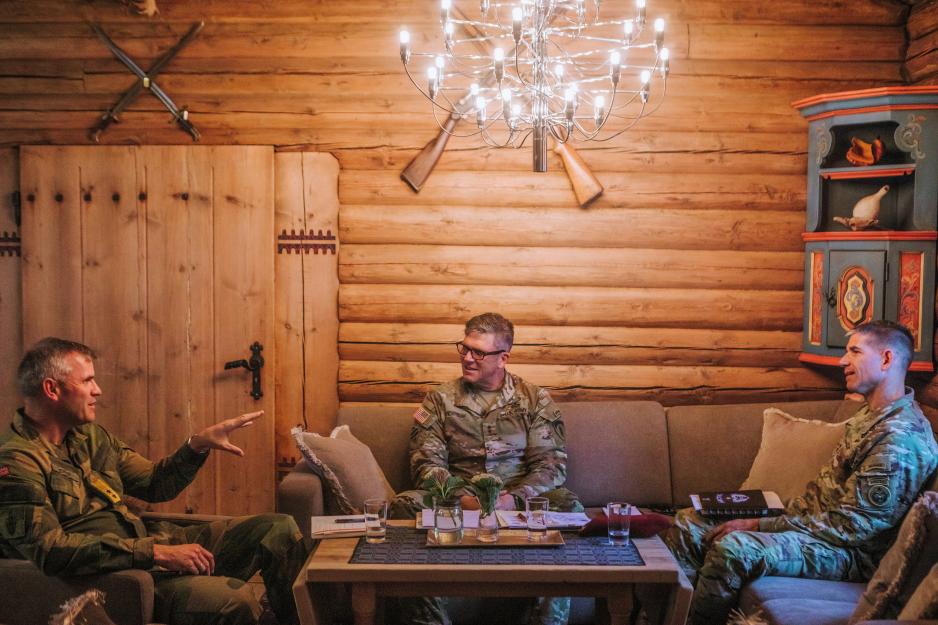 Army's Arctic strategy
The reorganization of US Army Alaska is aligned with the US Army's January 2021 Arctic Strategy, which addresses the need for the Army to refocus and analyze options to rebuild Arctic capabilities amongst others due to changes in the geopolitical environment.
A statement from USARAK notes that the transformation will set the forces "on a path towards a force that is more approproiately manned, trained, and equipped for the unique Arctic environment that soldiers live and operate in."
"We have been focusing on training and getting out in the extreme cold in Alaska. And we will soon be addressing some other equipment- and structure developments that make us more aligned with the Arctic strategy", Eifler says.
"It's a step by step approach, and we'll continue on that path. We look forward to continue to work with great partner countries like Norway that have that same sort of mentality with the Arctic and extreme cold weather. We have a good partner in the Norwegian Army", the Major General adds.
As reported by HNN, this May, 400 soldiers and paratroopers from US Army Alaska are exercising together with Norwegian Armed Forces in Northern Norway for the first time ever.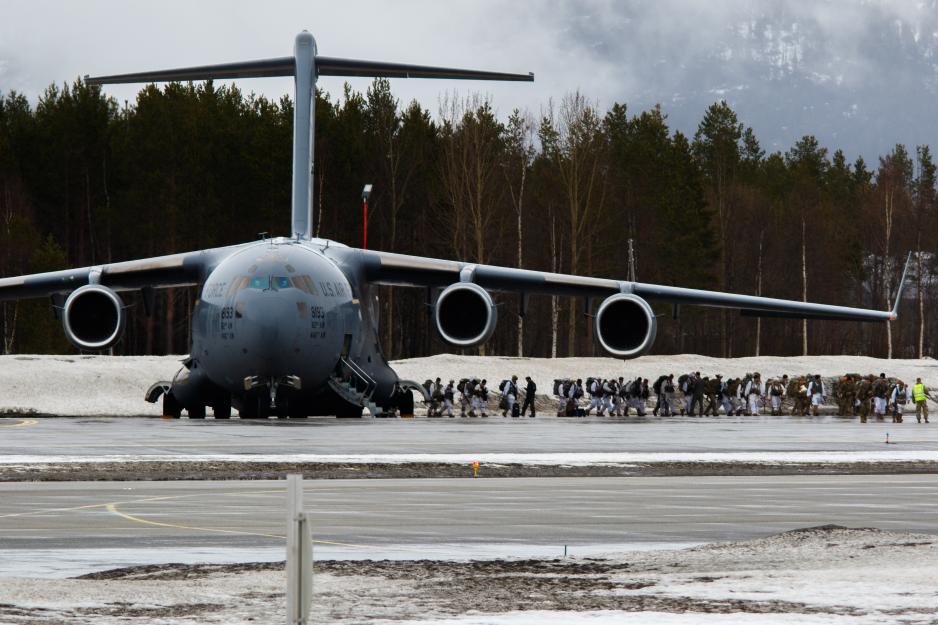 Brigade Combat Teams 
"We look forward to having that unique capability, Eifler continues. "To force project where needed in the world. Particularly in extreme cold and the Arctic, or other similar environments across the Indo-Pacific as well."
While the new Division will be an airborne Division, the Major General notes that it will not be completely airborne. One brigade will be an infantry brigade.
As Military.com reports, two brigade combat teams would be most impacted by the reflagging; the 4th Brigade Combat team (Airborne) and the 1-25th Stryker Brigade Combat Team, of the 25th Infantry Divison. Those brigades would be redesignated the 1st and 2nd Brigade Combat Teams of the 11th Airborne Division.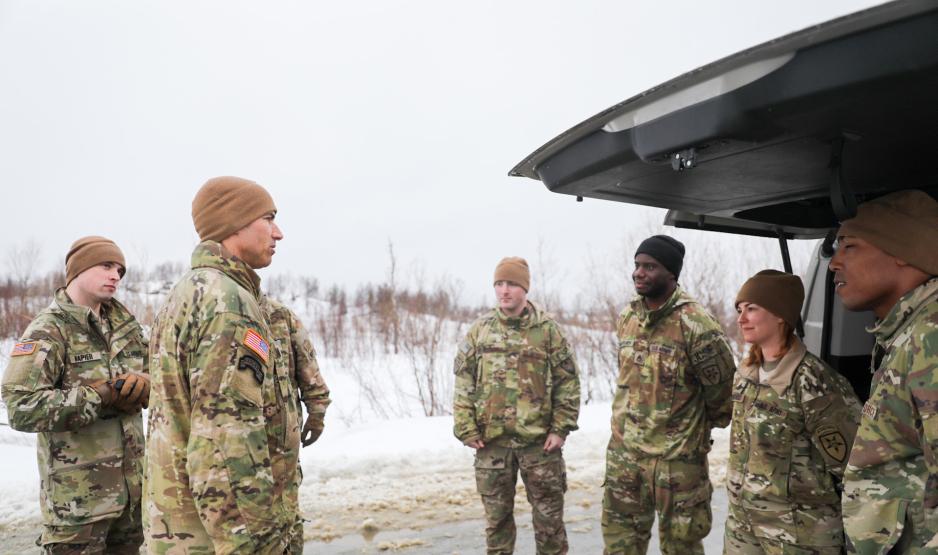 Challenges and opportunities
Bouffard at the Center of Arctic Security and Resilience says the new command has a challenging future ahead in making Arctic operational capabilities a reality, both high-latitude and high-altitude.
"However, this is the kind of challenge Alaska's Arctic warriors thrive on and, as with any U.S. Army mission, will set the standards from which our allies will benefit and adversaries will fear". 
According to Bouffard, the numerous challenges and opportunities ahead includes amongs others development of an elite Arctic warrior culture, stabilization of assignments, as well as quality of life for servicemembers and their families. 
"It's a historic divison in the region we are in. We are looking forward to continuing the legacy of the Airborne Division in the future", Major General Eifler concludes.
11th Airborne Division
The 11th Airborne Division was first activated during World War II.
In 1958 the Division was inactivated. After having been activated again in 1963, the Division has been inactive since 1965. 
According to Military.com, the move would give the active-duty Army its third named airborne combat unit and its second paratrooper division.
The two existing airborne combat units are the 82nd Airborne Division based at Fort Bragg, North Carolina, which falls under XVIII Airborne Corps, and the 173rd Airborne Brigade in Europe.