Op-Ed:

The UK's Engagement in the Arctic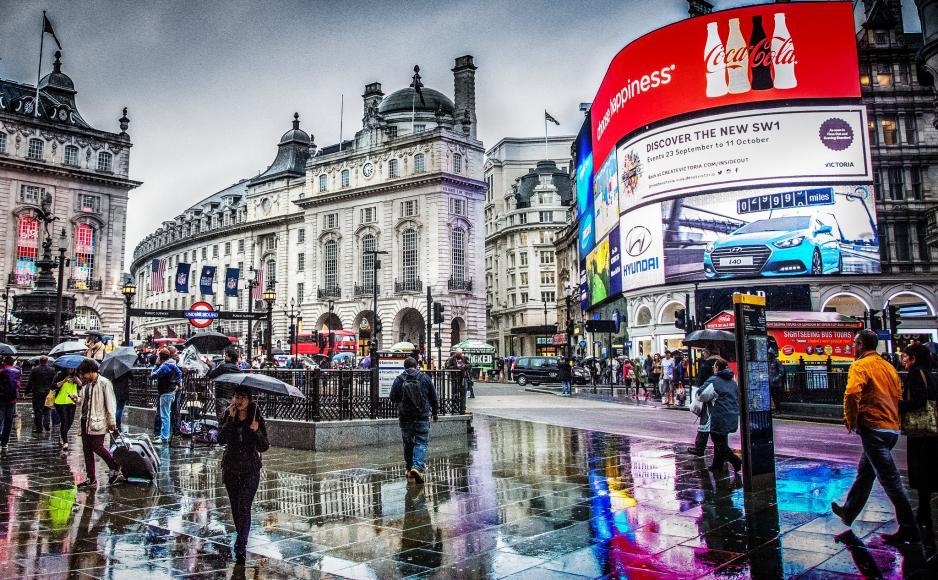 This is a debate article, written by an external contributor. The article expresses the writer's opinions.
Last week, British government released its strategic review document in which it sets out its strategic priorities for the coming years and how it intends to achieve them.
The principle assumption is one of a fast changing international order and increased contestation over normative and material aspects of global politics; a tussle that, accordingly, could have profound implications for the fate of open societies as well as the liberal international order.
Although Arctic is only mentioned in passing, developments there are likely to exert a great deal of influence over the British government's ability to implement its Global Britain agenda.
From diversifying its supply chain of critical goods to the conduct of what it labels as dispute/legal diplomacy, put differently, how successive British governments respond to developments in the Arctic will go a long away in indicating whether or not London is capable of operationalising its strategic agenda.
Calling itself the "nearest neighbour to the Arctic", London's partner of choice in the Arctic will be the United States. Unlike the European discourses of recent past, the document does not cast doubt on US's ability and commitment to the Euro-Atlantic defence and security and thus the US is singled out as UK's most important ally.
To that effect, London is likely to seek to increase its own clout in the region by playing the role of a facilitator or enabler for Washington.
Considering Russia as the main threat to the stability and prosperity of the Euro-Atlantic zone, it is safe to expect Johnson's Conservative government to go one step beyond echoing Washington's call for increased defence spending by NATO member states and instead call for a more meaningful NATO posturing towards the High North.
UK will also accelerate its defence and security cooperation with the non-NATO Arctic states of Finland and Sweden. To this end, for instance, UK is determined to continue working with Stockholm in developing Future Combat Air Systems (FCAS) as it seeks to replace its Typhoon jets.
Putting aside the commercial benefits of such collaborative undertakings, they could also play an important role in ensuring technical, tactical, and indeed operational compatibilities of defence systems thereby allowing London to act as a bridge between the two Scandinavian states and their counterparts in NATO.
It is also highly plausible, albeit not necessarily prudent, that the British government begins championing an expanded role for the Five Eye alliance; one that goes beyond cooperation in signal and human intelligence and instead includes geological intelligence and supply chain security.
The Arctic matters to the UK from a normative perspective.
Echoing such initiatives, a recently published report by the Polar Research and Policy Initiative calls for the establishment of a common Five Eye supply chain of rare earth metals centred on the dominance of British energy and mining firms in Greenland.
Doing so is considered to be critical in that it reduces UK, and its Five Eyes allies, dependency on China as a supplier of rare earth metals. Equally important, it would boost UK's ability to realise its ambitious plans for becoming a major global high tech and defence production hub.
Remanent of a wider strategic trend in the UK's post-Brexit foreign policy making, whereby London seeks to take advantage of its pole position within the Commonwealth of Nations, Canada will likely be UK's second most important partner in the Arctic.
Thanks to their communal, cultural, and historical bonds as well as their common organisational membership, London and Ottawa can form organic and complementary partnerships on a range of issues.
For example, while Whitehall officials can benefit from Canada's indigenous knowledge of the region in their policy deliberations, Canada could profit from UK's scientific know-how and its strategic objective of promoting scientific cooperation between itself and its allies via what it calls S&T Diplomacy.
As a member of the Arctic Council, more importantly, UK could indirectly influence the Council's agenda and policy priorities via close collaborations with Canada. As London seeks to revitalise its global presence, it claims to be keen on doing so in a responsible fashion whereby it "works with existing (institutional) structures".
As an observer state, however, it has no voting right in the Arctic Council. At the same time, the sheer size of power disparity between itself and Washington makes UK the junior partner; one that is more likely to be led than lead.
British-Canadian ties, on the other hand, are based on a more equal footing, and that London has higher chances of influencing decision making in Ottawa thereby ensuring that its interests and priorities are reflected in the Council's policies.
Finally, Arctic matters to the UK from a normative perspective. This is so because similar to the cyberspace, where there is an ever intensifying competition over the parameters of responsible behaviour, what constitute responsible conduct in the Arctic shipping and extractive sectors is yet to be agreed upon.
This, in turn, provides a fertile ground for the British government to take advantage of its diplomatic and legal expertise and exercise its convening power on maritime security, trade, and development.
Self-evidently, its ability to successfully contribute to the development of a common multilateral framework for energy/mineral extraction and/or shipping in Arctic will directly strengthen its soft power and enhance its regional influence.
Doing so, however, is easier said than done as best evident in the case of UK's own two main Arctic partners. Echoing Moscow's view, Canada favours the application of its domestic laws on the Northwest Passage. US, however, considers both the Russian Northern Sea Route and the Northwest Route as international waters where freedom of navigation must be guaranteed.
UK's ability to convince the two to mend their differences while retaining its impartiality cannot be taken for granted. Nor is it certain that Canada and the US would be open to British mediatory efforts; they may very well prefer bilateral and/or Arctic-states-only approaches.
Looking ahead, it is certain that UK will actively seek to gain more say over Arctic affairs. However, some of its proposed tactics for achieving this objective are contradictory, divisive, and therefore problematic. Like other observer or non-Arctic states, British view of the region is confined to an unfortunate obsession with resource security and hard power security.
While London claims to be serious about climate change, for example, it contradicts that commitment by framing the Arctic as a resource zone that is to be exploited and/or dominated for the sake of its resource security.
More worryingly, its initiatives seem to prioritise bilateral relations with states or alliances at the expense of the EU. At a time when European members of the Arctic Council are calling for a stronger EU presence in the region, any initiative that could hinder EU's unity on Arctic affairs would prove detrimental to the cause of safeguarding peace and stability in the region.
Of particular concern are the shallow and shortsighted proposals like the PRPI's Five Eye alliance in Greenland.  Put simply, just because British firms dominate Greenland's mining sector does not, cannot, and must not accord London the right to set the rules.
Its call for the UK to become "the bridge" between an EU territory and the USA is indicative of an ill-intended desire to both undermine European Raw Materials Alliance and deprive the EU-US relation of a critically important strategic element.
As such, while UK's participation in the Arctic should be welcomed, British officials are better advised to both synchronise their Arctic strategy with the EU and pay more heed to the local communities needs and concerns.
In this way, they can ensure that UK's regional posturing is more closely aligned with those of Berlin, Copenhagen, Helsinki, Oslo, Paris, and Stockholm and thus avoid creating unnecessary disagreements which others can then exploit. After all, infighting amongst Western democracies will do nothing to preserve the liberal international order.