Thomas Wærner Iditarod Champion 2020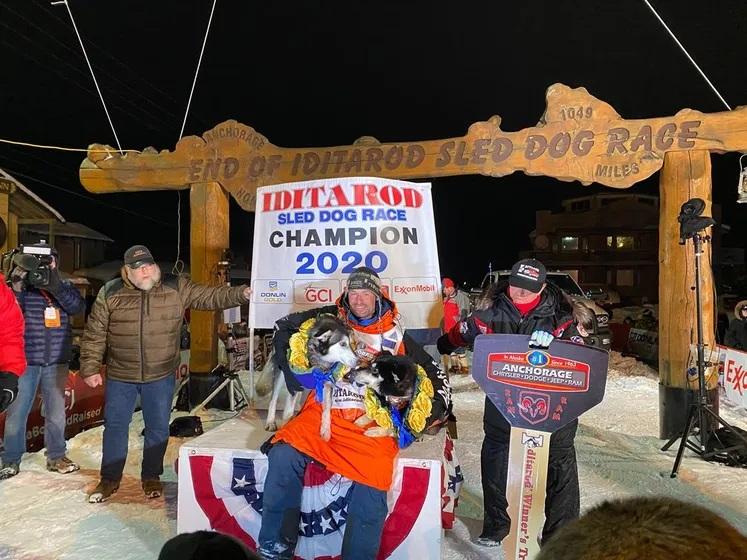 Norwegian Thomas Wærner won the Iditarod 2020 this morning, the world's longest sled dog race. He arrived at the finish line in Nome with the nearest competitor five hours behind on the trail.
- I have dreamed of this since I was 11 years old, Wærner told the speaker soon after finishing the race. He finished the race with ten dogs, K2 and Bark being the lead dogs.
At his first Iditarod competition in 2015, Wærner finished #17 and wont he Rookie of the Year award. At his second Iditarod, he won. With that, Wærner became the third Norwegian to win the race, following in the trail of Robert Sørlie (2003, 2005) and Joar Leifseth Ulsom (2018).
Since February 2019, Wærner has won the Femund Race, the Finnmark Race and now the Iditarod, three of the world's four longest races.
The Iditarod trail stretches across 975 miles from Anchorage to Nome in Alaska. The race started on Saturday 7 March, 2020.