Testing Drones in Arctic Health Care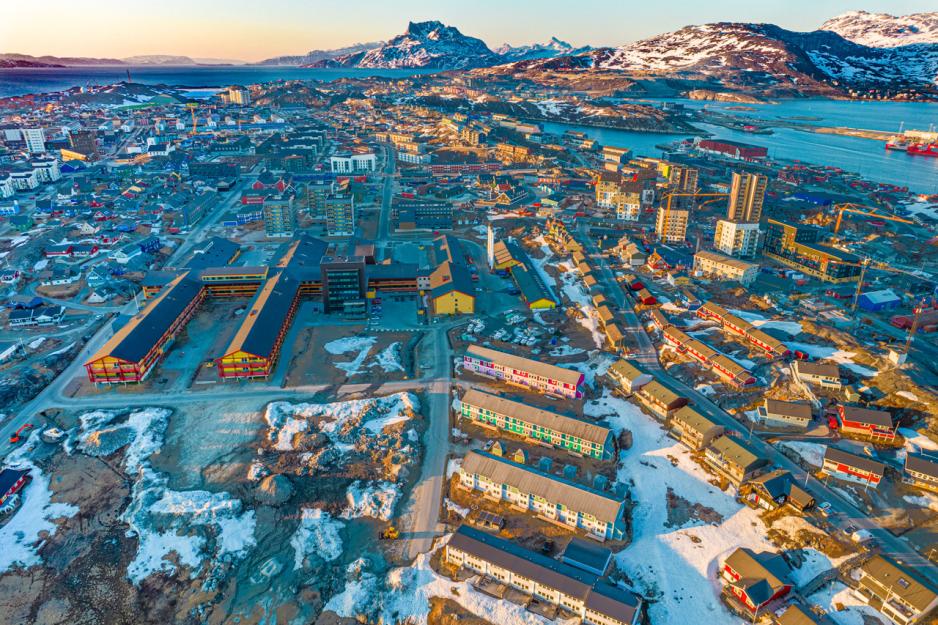 Greenland has launched a project to use drones to transport medication and diagnostic samples between the capital city of Nuuk and small settlements.
In the period until November 2022, Falck - a Danish company that provides health, emergency and ambulance services - and the Greenlandic health service will test the use of drones to transport medicine and diagnostic samples between towns and settlements.
The intention of the project is to investigate how drones can strengthen health efforts in the settlements, where infrastructure is a challenge, and the nearest hospital is far away.
"We are excited to find out how drones can contribute to our healthcare system and help citizens who live far from the nearest hospital. We are currently working on ensuring a set-up that works well with the workflows and processes that our healthcare system is built around today," says Ella Skifte, head nurse in the Greenland health service in a press release.
Testing long distances
The drones will be tested in the Sermersooq Municipality which includes the capital city of Nuuk. There, they will run between the capital's Queen Ingrid's Hospital and the settlements of Kapisillit and Qeqertarsuatsiaat.
Kapisillit has a population of 52 people and is approximately 75km northeast of Nuuk and can only be reached by sea or air. Qeqertarsuatsiaat is approximately 130km south of Nuuk and is home to 169 people and is also not accessible by road.
These are crucial experiences we are making now.
"We are incredibly pleased with the collaboration with the Greenlandic health service and their foresight, so that we can now seriously test how health drones work in practice over long distances and in interaction with the existing health service, says Nicolai Søndergaard Laugesen, development director and head of drone projects at Falck.
"These are crucial experiences we are making now, and they will form the foundation on which our further implementation of drones in the healthcare system will be built," says Søndergaard Laugesen.
Raise health
Chief regional doctor in Region Sermersoog, Jesper Olesen also hopes that drones may help with both faster diagnosis and delivery of medicine.
"A faster course of treatment is ultimately of great importance in more serious cases of illness. So, I look forward to seeing how drones can contribute to reducing the experience of distances in our region and hopefully help to raise our health," says Jesper Olesen.
Greenland's geography and settlement pattern pose special conditions and challenges.
Waiting time due to the long distances is both costly and can in some cases be absolutely crucial for a patient's treatment. Therefore, in the long term, the drone project is expected to contribute to a more efficient patient care with the possibility of faster responses to examination results and thus faster initiation of treatment.
"Greenland's geography and settlement pattern pose special conditions and challenges when it comes to citizens' access to health services," Gert Mulvad, the regional doctor and chairman of the Greenland Center for Health Research, said. 
Doctors in Greenland say the drones could play an important role in providing quicker access to the health care system and improved health outcomes. And because Arctic weather drains batteries extremely quickly, a  hybrid battery/fuel drone was chosen. It can travel up to 500km and operate in temperatures up to -20C.