The Swedish Armed Forces Are Training to Strengthen Northern Sweden At Short Notice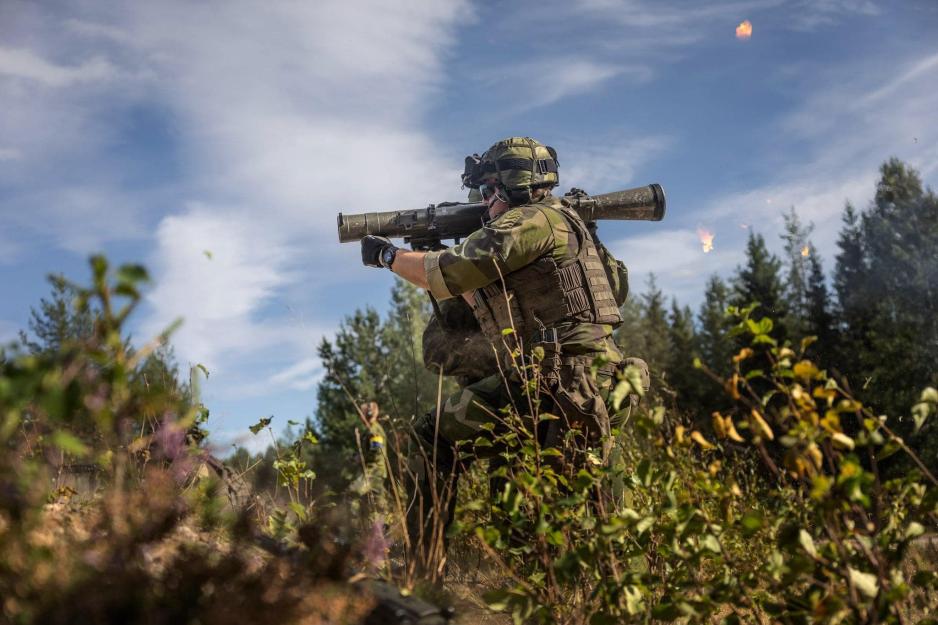 This week, the Swedish Armed Forces are testing their ability to quickly relocate northwards and solve combat tasks there. The exercise involves around 700 soldiers from different entities.
The unannounced military exercise, which serves as a readiness check, is now underway in Norrbotten, Northern Sweden. That is reported by the Swedish Armed Forces in a press release. 
"We are checking the units' capability for fast-reaction deployment from various parts of the country to the north of Sweden. Once they are there, they need to solve different combat tasks", says Bengt Fransson, exercise commander.
The live exercise involves the firing of tanks, artillery pieces, and ranger units, among other things, at the Lombens firing range, just north of Kalix. 
"Testing the army's capability to solve tasks with live ammunition is a vital part of a readiness check. When we do that, we can see that the entire system actually works", says Bengt Fransson.
Shows readiness
Readiness checks are the tools of the Commander of the Joint Forces Command to ensure that the units meet the requirements for readiness and availability.
"So far, the readiness check has proved that we have the capability for rapidly gathering the troops and for joint exercises of various units and to solve a live task. We are ready to defend Sweden where and when it's necessary", says Bengt Fransson.
The exercise involves around 700 soldiers from a total of 12 army entities, and support with operational transport from the military regions West, Central, and North. The exercise will run until the end of this week.
This article was originally published in Norwegian and has been translated by Birgitte Annie Molid Martinussen.