Sweden Re-Opens Defense Divisions in Västernorrland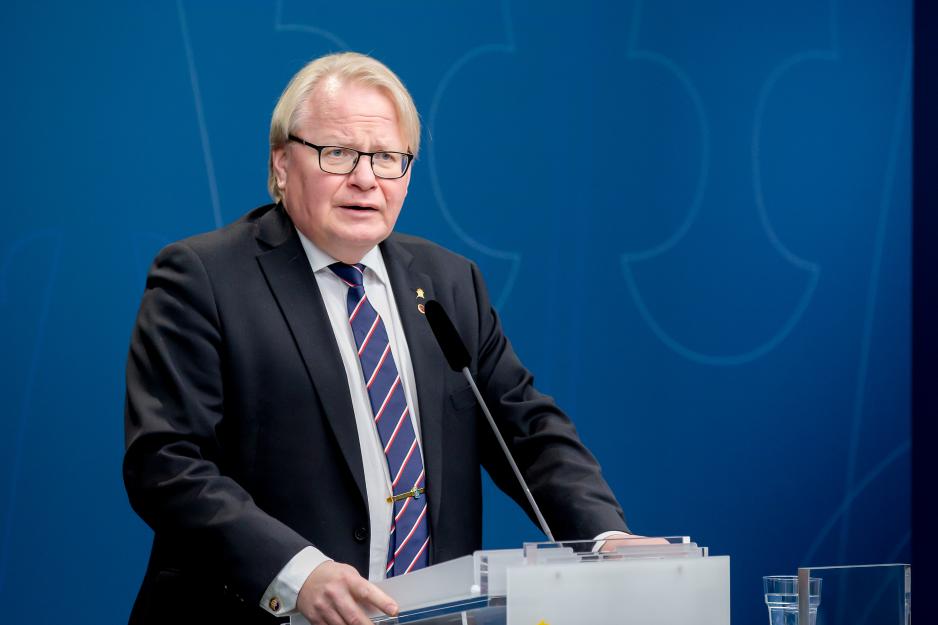 The Västernorrland Regiment is the fifth out of six military divisions to be re-established in order to strengthen the Swedish defense's presence in all Sweden.
"Sweden is part of a military strategic unit binding both the Baltic region and the Arctic region together", Swedish Defense Minister Peter Hultqvist stresses.
Hultqvist recently visited Sollefteå in Central Sweden to attend the reopening of the military division called the Västernorrland Regiment (I 21).
Long term Swedish defense plan
The re-establishing of the Västernorlanld Regiment with the Jämtland Marine Corps (I 21) is one out a series of extensive initiatives taken within the framework of Sweden's most recent long-term plan for the Armed Forces, which was adopted in December 2020.
According to the Swedish government, the purpose is to strengthen Sweden's defence capacity as the security policy situation in Sweden's immediate areas has deteriorated over time, and the need for military presence all over Sweden has become all clearer.
Establishing a permanent military presence at the geographical center point in southern areas of Norrland county is important, in particular for operative reasons, according to a press release from the Swedish Ministry of Defense.
From the Baltic Sea to the Arctic
In addition to the Västernorrland Regiment, Sweden also re-opens five other regiments from north to south in the country.
"The Defense Decision of 2020 also strengthens Sweden's military capacity in Sweden's geographical center point, and the inauguration here today is part of this development. Sweden is part of a military strategic unit binding together both the Baltic Sea region and the Arctic region. A permanent presence here is necessary", Defense Minister Peter Hultqvist says in the press statement.
Sweden's military capacity is also strengthened in Northern Sweden, one of the areas that has previously received less security policy focus in Sweden.
"What happens in Sollefteå today is about the defense of Sweden. On the bottom line, this is about defending our country, our freedom, our integrity and our sovereignty", Hultqvist added.
The six units to be re-established
Bergslagens Artillery Regiment (A 9), Kristinehamn

Dal Regiment (I 13), Falun

Norrland Dragon Regiment (K 4), Arvidsjaur

Uppland Air Flotilla (F 16), Uppsala

Västernorrland Regiment (I 21), Sollefteå, with training also in Östersund

Älvsborg Amphibian Regiment (Amf 4), Gothenburg
Source: regjeringen.se (Swedish government)
This article was originally published in Norwegian and has been translated by HNN's Elisabeth Bergquist.