Op-ed:

Svalbard: A New Steppe of Russia and Turkey Under the Sovereignty of Norway?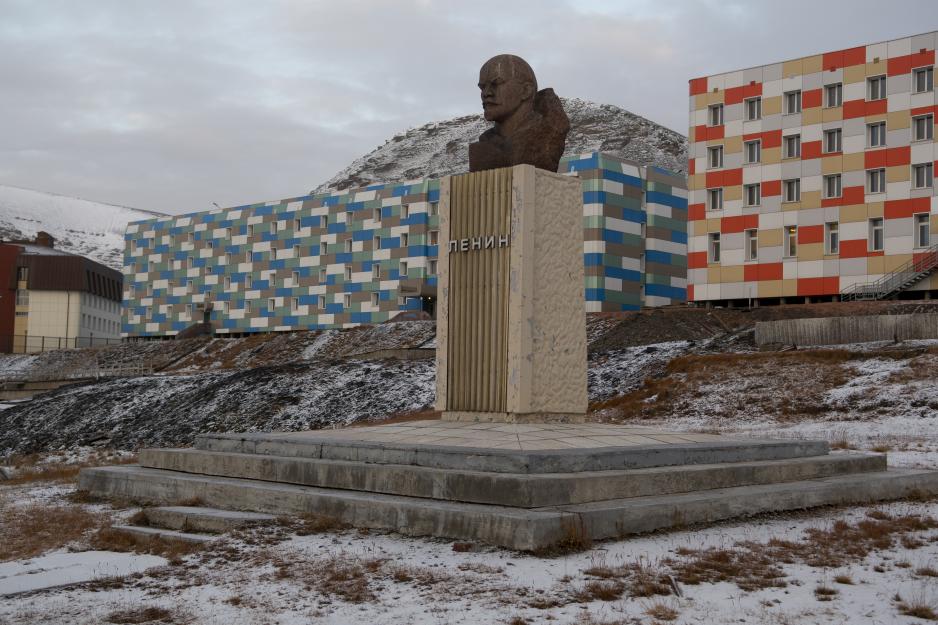 The opinions expressed here belongs to the author and do not represent the views of High North News. High North News is not responsible for the content in external links.
In their book The Steppe Tradition in International Relations, Iver Neumann and Einar Wigen explore the "steppe" as a peculiar space in international arena. Norwegian authors discuss "hybrid politics" as common in all communities. However, some countries behave different than western European states.
Similarities between these states who behave differently, in the context of Russia and Turkey, can be found in their steppe tradition since transition to nation-state system coincided with their practise with steppe tradition. One of the features of steppe tradition is being an état de parti that is the fusion of party in power to the state.
Another element in steppe tradition is over-visibility and control of the statesman or the ruler in policymaking in domestic and international politics. Turkey and Russia fit very well to these behaviours. Another mutual point of these states is hybridising steppe tradition with European practices.
Neuamann and Wigen give the example of Ottoman Empire from 1669 when the Sultan sent an ambassador to France. The ambassador arrives to the Palace in Paris and was told that he will meet the foreign minister due to his position. And the Ottoman ambassador replies as "I did not come here to learn how France is run" and imposes his behaviour to his hosts.
The authors think that when the states hybridize their policies, while implementing European policies without obtaining the results they want, the leaders of these states immediately turn their heads to the east. 1964 was one of the most intense times of the Cold War.
Ankara does not leave behind the European stance.
Two years have passed since the Cuban Crisis and the letter sent by US President Johnson to Turkey, which was preparing to intervene in Cyprus in 1964, reaches President Inönü. The American President does not want an intervention against Cyprus by fear of a Russian intervention.
He states, in an undiplomatic language, that any intervention of Turkey in Cyprus could cause a war between the two NATO member countries that are Greece and Turkey, but the USA won't protect Turkey if it is attacked by the USSR. Normally the US cannot decide this instead of NATO, the principle of consensus decision-making being applied throughout NATO.
It was also implied that any war would result in the possibility of the Soviet Union intervening in Turkey and that NATO would be reluctant to defend Turkey in such a situation, which was in contradiction with the fifth article of NATO: "an armed attack against one shall be considered an attack against them all".
Thereupon, President Inönü conceived the importance of multilateralism and immediately sent the Foreign Minister Feridun Cemal Erkin to Moscow to build a relationship. Indeed, this bifurcation between West and East has always been visible and practical, especially in case of Ankara and Moscow.
Ankara does not leave behind the European stance. Not only Turkey's EU membership is still an ongoing (yet frozen) process but also bourgeois-bohème (the "bobo"s) class in Turkey has European norms and culture in their political behaviour.
The article continues below.
On the other hand, while Russia is very keen on its steppe identity, it nevertheless, developed a Western approach after the Cold War in order to sustain its great power image.  At least it is (was) the case in the Arctic.
Svalbard displays an interesting case in this puzzle. Legally, Russia and Turkey can engage in economic activities in Svalbard under the Norwegian sovereignty, which is under the guarantee of the 1920 Treaty.
Russia in Barentsburg: An old actor in Svalbard
Russia controls the largest Arctic territory and undeniably is an important game maker and game changer in the Arctic. Russia was always in Svalbard, had always interests in Svalbard. There has been a Russian population in Svalbard mostly working in coal mines. However, to be present in Svalbard is also important because of the geostrategic importance of the island.
There are different perceptions on the Russian position in Svalbard derived from my own interviews with Norwegian officials and scholars. Before the beginning of the war, in November 2021, I conducted an interview with a diplomat in Oslo where (s)he told me "Russia will challenge us in Svalbard".
After the war, the news occurred in newspapers on the logistics problem of Russian supplies in Svalbard. Another official from High North Department told me that there was no problem with Russia in Svalbard and what happened in June was not a conflict and it  was resolved calmly.
Turkey has no connection with the Arctic.
Professor Øystein Jensen from Fridtjof Nansen Institute indicated that Norway has absolute sovereignty in Svalbard and Russia does not challenge it.
Turkey: A new actor in Svalbard Treaty
For Turkey, to be in Svalbard is much more important than to do something in Svalbard. Just a quick reminder: the elections are approaching in Turkey (June 2023), Erdogan's every interaction in foreign affairs takes place inside and is shown as a heroic story.
Although the Arctic experts I spoke to at the Arctic Circle Assembly in Reykjavik in October 2022 had never heard of Turkey's application, Turkish media announced it with great domestic resonance as well as Putin's statement that "Turkey would become Europe's gas hub," is cited as a success story in grain diplomacy.
On Svalbard, Turkish media gave the impression that it would make a direct economic contribution, especially when it became a party to the Svalbard Treaty. Svalbard will not bring immediate economic gains to Turkey.
Turkey has no connection with the Arctic; has no Arctic strategy or established Arctic social science programmes. Arctic's fame in "ice is melting, and resources are getting accessible for exploitation" also made Ankara to be interested in the region.
The article continues below.
Svalbard became the focus of interest and the Svalbard treaty signed by President Erdogan in July 2022 and will be ratified (probably) by the parliament.
What is the advantage of being a part of Svalbard Treaty in 2022?
During our interview, Øystein Jensen precised that Svalbard is an open treaty. You sign it and you are part of it. But what is the interest of Turkey in Svalbard?
Foreign Ministry of Turkey stated that Turkey will join the exploitation of natural resources and fishing activities in the Arctic and Turkish citizens would live and buy properties in Svalbard. Ankara may forget one thing here that Norway has sovereignty over Svalbard. One might discuss if Norway has absolute sovereignty. I call it conditional absolute sovereignty.
Because Article 1 of the Treaty states that Norway is given absolute sovereignty. But article 3 states "may carry on there without impediment all maritime, industrial, mining and commercial operations on a footing of absolute equality".
Jensen says the Svalbard Treaty does not impose any obligations on Turkey, but, if it wants to engage with economic activities, there, Norwegian regulations apply. Turkey must pass and commit Norwegian bureaucratic regulations and norms.
Possessing property as highly mentioned in Turkish media is not very possible.
There is a misinformation or disinformation in Turkey regarding conducting science in Svalbard. There, scientific research conditions are different than Antarctic where Turkey is already present. A state cannot have its own research base in Svalbard. The Norwegian Polar Institute manages scientific research, and all demands need to pass through this institute.
So, here, we have also Norwegian sovereignty since the 1920 Treaty does not have any article and amendments in international scientific research. However, Norway is open to climate change scientific research and eager to welcome scientists from other nations to conduct their own projects.
But, being part of the Treaty does not give a possibility to have a national scientific research base in Svalbard as Deputy foreign minister of Turkey Sedat Önal claimed "As part of the accession, Turkish scientists will have the opportunity to conduct scientific research at the Turkish Science Station to be established."
Moreover, Önal added "Turkish students will have the opportunity to study at the University Centre in Svalbard." However, there is not a bachelor and master program at the University Center in Svalbard (UNIS), the students need to have a registration at a Norwegian university and can obtain a one-semester course in natural sciences at the UNIS.
For the citizens of a contracting state, living in Svalbard is possible after being member of the Treaty. The question is the costs of living in Svalbard since it is very expensive which is explicitly stated on the official website of Svalbard. Possessing property as highly mentioned in Turkish media is not very possible.
Turkey has a love/hate relationship towards France.
Since Norwegian government holds the biggest part of the land in Svalbard and generally the workers are placed by their employers.
A little surprise
Turkey has a love/hate relationship towards France. Turkey has a long history with France but the relations between two states have never been perfect. Especially, Macron and Erdogan have never really hit it off.
Recently, at COP27, Macron accused Turkey of being a colonialist power in Africa and the press secretary of the AKP immediately reacted to the statement of the President of France.
While the relations with France was not at best, Turkey needs to discover the fact that Norway, sovereign in Svalbard, has no say in the new signatories. Svalbard treaty is signed in Versailles, Paris in 1920 after the WW1.
France, depositary of the treaty, receives the signatures and takes care of the paperwork. If the request is successful, France notifies all parties — including Norway — that a new country has joined the club.
Turkey has increasing political relations with Russia.
This is of course a little detail, but Turkey firstly has to ratify the treaty. Then, it will draw a roadmap if it really wants to be active in Svalbard. When I look at the last two states who became members to the treaty, (North Korea (yes!) and Slovakia), they had the same ambitions as Turkey in terms of economic activities.
However, since 2016 and 2017, they didn't show any engagement with the region.
Turkey has increasing political relations with Russia. Especially, as changing geopolitical dynamics by the Russian invasion of Ukraine, the friendship of Erdogan and Putin changed and consolidated as bosom friends. Ankara shows its hybrid politics in this case as well.
It sells weapons to Ukraine to hit Russia but also conducts grain diplomacy with Moscow by displaying its steppe identity.
Turkey is physically far from both the Arctic and Svalbard. It does not seem logistically easy to participate in economic activities there or to deliver raw materials from there to Turkey. However, in this 7+1 model where relations are tense, it may be interesting to see Turkey, an ally of Russia, to become a member of Svalbard Treaty.
In case of a dispute between Russia and Norway over Svalbard, Erdogan (if he is still in power) would take this opportunity and dare to act as a mediator. Because Erdogan's domestic self-image is nourished by his mediator role in any irrelevant regions sells very well. Also, Svalbard could be a bypass for Turkey to knock on the Arctic Council's door again.