Commentary:

Hot Conflict in Cold Surroundings? Svalbard's Strategic Impact After Russia's Full-Scale Invasion of Ukraine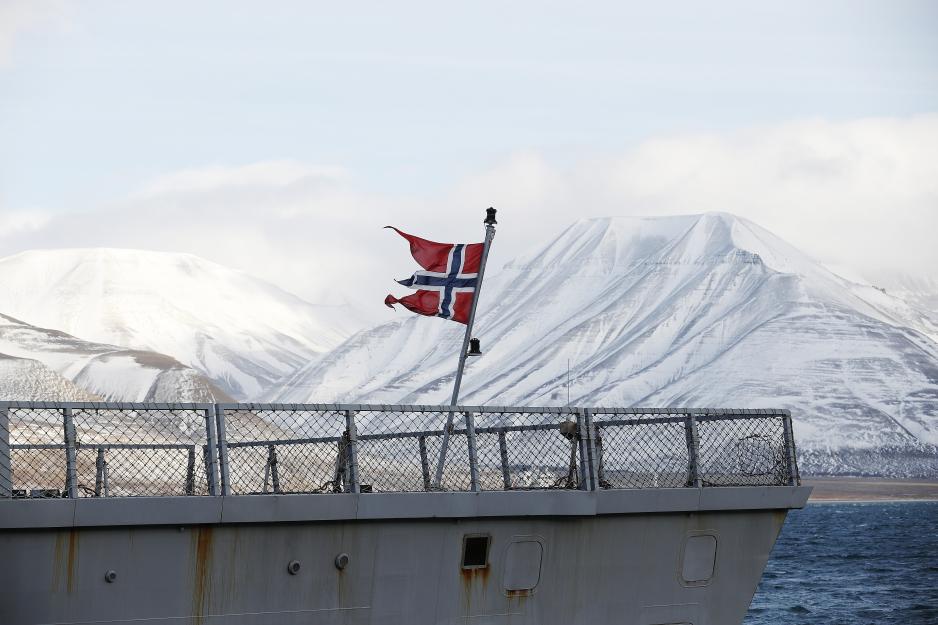 "Should Norway fear the Russian aggression on Svalbard?" asks researcher Turid Austin Wæhler at UiT-The Arctic University of Norway.
Russia's full-scale invasion of Ukraine in February 2022 has altered Russia's security perspectives dramatically, also with concern to the Arctic.
After the invasion, Svalbard, the Arctic archipelago located halfway between the Norwegian mainland and the North Pole, has again been subject to disputes between Norway and Russia regarding territorial rights in the Arctic. Should Norway fear the Russian aggression on Svalbard?
Russia's motivations in the Arctic
Russia stretches over more than a half of the Arctic Ocean coastline, making the country a key player in the Arctic. Russia's presence in the Arctic is motivated by several factors. On the one hand, it concerns securing Russia's northern boundaries.
Moscow worries that an increasingly ice-free Arctic could create new territorial vulnerabilities in its Far North. Russian President Vladimir Putin recently launched a new naval strategy in order to protect Arctic waters "by all means," including an increased activity around Svalbard.
Since the escalation of the war in Ukraine, securing its northern  boundaries with the strategic submarines of the Northern Fleet has become an even higher priority for Russia.
On the other hand, resource extraction combined with increasing tourism and an expected rise in shipping makes presence in the Arctic potentially attractive from an economic perspective on the global scale.
(The commentary continues below)
What does Russia want on Svalbard?
Russian interests on Svalbard fits into this picture. Although Norway is the sovereign state for Svalbard,  the presence of Russian citizens is secured through the Svalbard Treaty, a unique legal document assigning the citizens of the signatory states equal rights to engage in commercial activities.
Moreover, Russia possesses 251 square kilometres of land on Svalbard through the state-owned company Trust Arktikugol. Svalbard is the only place where Russia and its predecessor the Soviet Union have coexisted on the same territory with a NATO-member country, making Svalbard a unique case on the global scene.
By securing its presence on Svalbard, Russia covers a strategically crucial area in the Arctic Ocean.
Moreover, even though the coal industry in Barentsburg has seized to be genuinely profitable, the potential for extracting other resources such as oil and gas is likely enough to motivate Russia to explore such an opportunity further.
According to the new CEO of the ubiquitous Barentsburg-based company Trust Arktikugol, Ildar Neverov, Russia will continue to further develop coalmining as far as possible, in addition to sectors such as tourism, research, fish farming and green energy supply.
According to the Russian newspaper Rossiyskaya gazeta, Russia plans to use 1.5 billion roubles (approximately 27 million euros) to upgrade the infrastructure, including tourist facilities such as hotels and museums, in Barentsburg and Pyramiden.
What is more, the responsibility for Trust Arktikugol in the Russian state apparatus just shifted from the Ministry of Energy to the Ministry for the Development of the Far East and the Arctic, a move that might signal an increasing focus on Svalbard.
(The commentary continues below)
Changed Russian behaviour?
Although Svalbard is indisputably Norwegian, Russia questions Norway's governance every so often. This summer, a large shipment of supplies to Barentsburg was stopped at Storskog, the land-border checkpoint between Norway and Russia.
The containers could have been shipped directly to Barentsburg from the port of Murmansk but were instead sent by truck towards Tromsø in Norway, from where they were meant to be transported onboard a Norwegian cargo boat to Svalbard.
Such an arrangement goes against the Norwegian-supported EU sanctions towards Russia, as Norway's seaports and land borders are closed for the Russian cargo traffic. Norwegian authorities therefore stopped the shipment, to immense protests from Russia.
Right after this dispute, the speaker of Russia's lower house of parliament Vyacheslav Volodin requested to look into the possibility of cancellation of the 2010 treaty that has established the Norwegian-Russian border in the Barents Sea.
The request, although not pursued, has added to a series of Russian threats towards legal arrangements between Norway and Russia in the Arctic Sea, including on Svalbard. The last protest of this kind was articulated by Russian foreign minister Sergey Lavrov in 2020, right before Norway celebrated the Svalbard Treaty's 100th anniversary.
According to Lavrov, Norway put restrictions on Russia's potential to arrange commercial activities on Svalbard, for instance on the use of helicopters in protected areas. Lavrov asked Norwegian authorities for a meeting to discuss these issues further.
(The commentary continues below)
Should Norway fear Russia?
Russia will maintain its presence on Svalbard as part of an effort to secure Russia's northern borders. Also, resource extraction and a potentially booming development in tourism and shipping fuels Russia's motivations on the archipelago. Russian presence on Svalbard poses in itself no threats towards Norwegian interests on Svalbard.
Yet, combined with the rhetoric employed by the Russian authorities as represented by the Duma speaker Volodin and foreign minister Lavrov, in addition to Russia's increasing willingness to use extreme means in its areas of interest, gives Norway a reason to continue its prudent politics of balancing appeasement and deterrence also on Svalbard.
Moreover, tensions are increasing also between Norwegians and Russians on Svalbard. Norwegians, Russians and Ukrainians have traditionally coexisted peacefully, also during the Cold War. The different inhabitants have nevertheless lived quite separately from each other.
Russians and Ukrainians (primarily from Russian-occupied Donbas) have inhabited the settlement of Barentsburg (and formerly the now defunct Pyramiden and Grumant), while Norwegians have resided in Longyearbyen and Ny-Ålesund.
The good relations between Norway and Russia continued also after the Russian annexation of Crimea in 2014, even though Norway has joined the EU sanctions against Russia since then. After Russia's full-scale invasion of Ukraine in 2022, however, this dynamic has been altered.
Tensions have been played out among the inhabitants in Barentsburg
Norwegian actors in Longyearbyen have argued for a boycott of Russian companies on Svalbard, and there is less contact between Norwegian and Russian actors than before February 2022.
On the administrative level, however, contacts are maintained with regular meetings between the authorities in Longyearbyen and Barentsburg. An example of this continuing diplomatic contact was seen in August, during the annual commemoration of the aviation accident on Operafjellet on Svalbard, where 141 Russians and Ukrainians were killed in 1996.
Both Norwegian and Russian authorities participated to honour the victims and to signal that Norway and Russia will continue to cooperate on Svalbard, despite the altered security situation after the full-scale invasion of Ukraine.
Moreover, conflicts in other regions, such as Ukraine, may have consequences elsewhere, also on Svalbard. After the full-scale invasion of Ukraine, tensions have been played out among the inhabitants in Barentsburg, in addition to the tensions that are manifesting between Barentsburg and Longyearbyen.
Although Barentsburg is a Russian settlement where the Russian state through Trust Arktikugol controls more or less all activities, the inhabitants are primarily Ukrainians. After the invasion in February, tensions between the Russians and Ukrainians in Barentsburg have been increasing.
Some Ukrainians accuse Trust Arktikugol of suppressing dissent, and more than 12 % of the population in Barentsburg have left Svalbard in the last eight months. This is quite a high number, considering the fact that a census from 2021 showed less than 400 inhabitants in the settlement and a clear sign that conflicts are simmering under the surface.
(The commentary continues below)
Staying alert
However, despite sharp rhetoric from Russian authorities and certain tensions between the inhabitants within Barentsburg, as well as between the inhabitants in Barentsburg and Longyearbyen, there are no immediate signs that Russia is planning to questioning Norway's territorial rights more forcefully than before.
Norway has probably no reason to fear a Russian aggression on Svalbard. Yet the combination of strategic interests on the global scale, heated rhetoric by Russian authorities and Russia's recent willingness to apply extreme measures makes it necessary for Norway to stay alert and follow Russia's moves on Svalbard ever so closely.