Newsletter:

Strengthens Preparedness in the North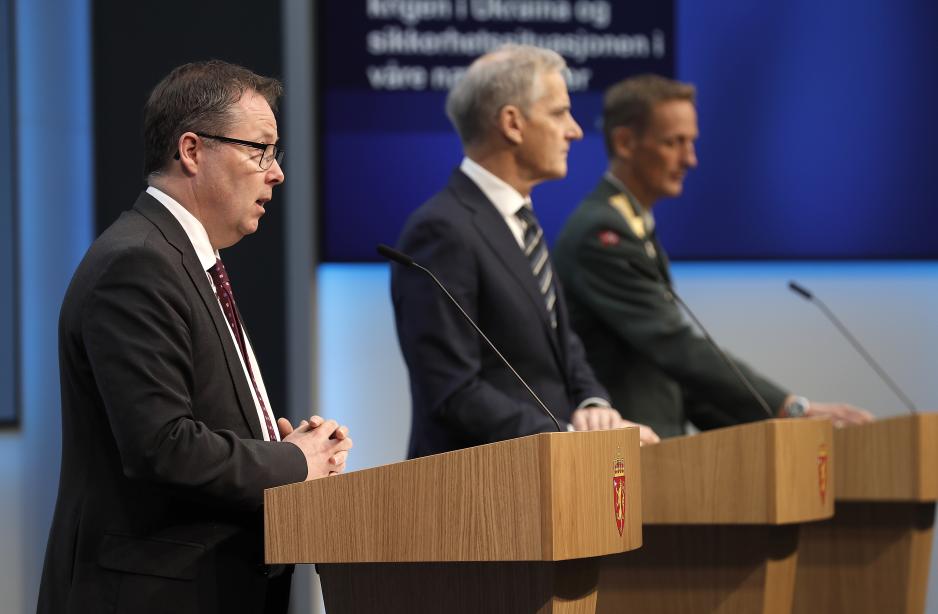 Dear reader; the Nordic countries are closing gaps in their security and are preparing to be on heightened alert for a long time to come.
 The Norwegian Armed Forces raised its level of preparedness as of Tuesday. The military activity will be adjusted according to the serious security situation Europe finds itself in. 
The Swedish Armed Forces also give high priority to developing Nordic cooperation within NATO and want to establish a new military department outside of Kiruna. 
The air base in Bodø, where fighter aircraft operations have been closed, will still have the capacity for receiving and protecting military aircraft. 
Also this week, Finnish and French Fighter Aircrafts Trained Together in Northern Finland. 
In the meantime, Russia continues to develop its Arctic infrastructure detailing plans to place nine additional dual-purpose satellites into polar orbits. 
The war is not only devastating for the climate, it has also moved the attention from climate destruction to war destruction, writes Editor-in-Chief Arne O. Holm in this week's commentary. 
Where the climate was once the main topic, delegates and lecturers are now crowding around security policy discussions and lectures writes Holm.
Other news

 
This week, the Nordic Council Film Prize was awarded to the dark drama Dýrið from Iceland, and make sure to read this Op-Ed about searching for oil in the Arctic. 
Read about this and more at High North News. 
Got something on your mind? Send it to us at hinn@nord.no. And feel free to share the newsletter! 
Wishing you all the best for the weekend on behalf of the editorial staff,
Trine Jonassen, News Editor