St. Petersburg Summit

Sees A Clear Russian Military Modernisation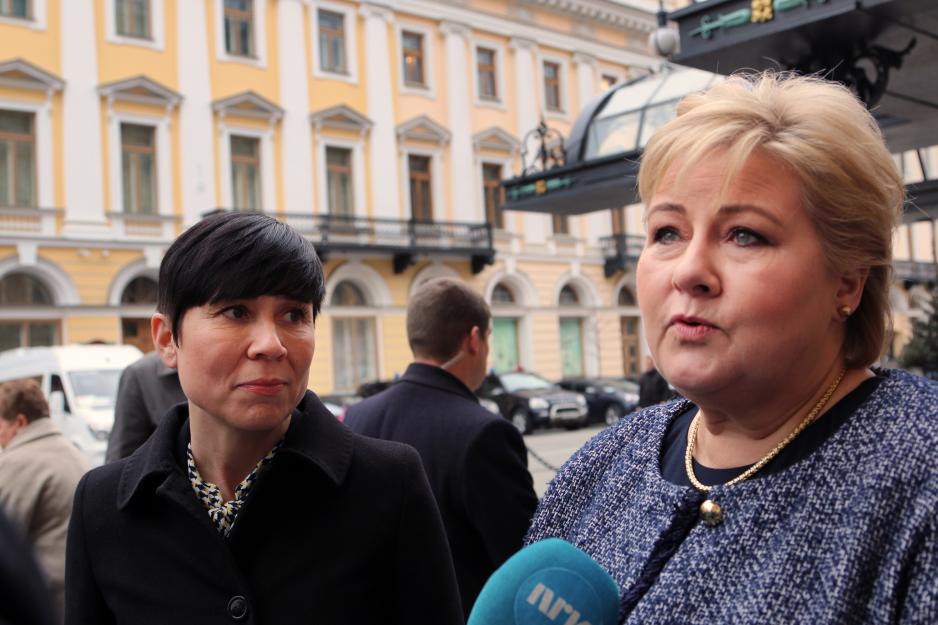 Foreign Minister Ine Eriksen Søreide does not see Russia as a threat, however, she worries about some developments.
ST. PETERSBURG: Both Prime Minister Erna Solberg and Foreign Minister Ine Eriksen Søreide (both Conservatives) are in St. Petersburg for the International Arctic Forum 2019.
High North News reporter Amund Trellevik talked with Søreide before she had to move on to the conference center to attend a panel debate called "The Arctic: A Region of Rivalry or Cooperation?" together with a.o. Russian Foreign Minister Sergey Lavrov.
– What responsibility does Norway carry for what is considered a military escalation in the High North?
– Norway does not develop armaments in the North, however, we have seen a very clear military modernization from the Russian side, and we have also seen exercises and not to mention other exercise and operation patterns than before. We have stated very clearly that we do not see Russia posing any military threat towards Norway now, however, we are somewhat concerned about some of the development and have also raised single issues that have been problematic, such as e.g. GPS jamming, and also the fact that Russia repeatedly has had exercises stimulating attacks on Norway.
– Will this be raised in your talks with Lavrov today?
– Yes, I have already raised the issue of GPS jamming in meeting with Lavrov, and we are now working on these issues that we have submitted to the Russians, and the data we have that prove how these GPS jammings take place. We have also explained the seriousness of the matter as it also affects the civilian sector, both aviation, rescue operations and security alarms. All this may be affected by GPS disturbances and we are thus very clear that this is inacceptable behavior.
– What has the Russian response been?
– We have not received any response from the Russians about the data we sent them, though we expect feedback rather soon. We still have, of course, that dialogue, both through military and political channels.
– At the press conference, you mentioned that is important to keep the Arctic a peaceful region. What will it take to achieve that?
– I will argue that the ongoing cooperation between the Arctic states is crucial and that it has contributed to our having a lower tension level in the Arctic compared to many other regions in the world, despite our having large powers involved in the Arctic Council. We have managed to contribute to both peaceful coexistence as well as respect for public international law, which has been key both for us and the other Arctic states. And we manage this exactly because we have made political resolutions about it. We have maintained that at all times, and we will continue doing so. A lot of hard work lies behind this outcome, and this work will continue.