Arne O. Holm says

Scrapping the Norwegian Base Policy Will Only Make Things Worse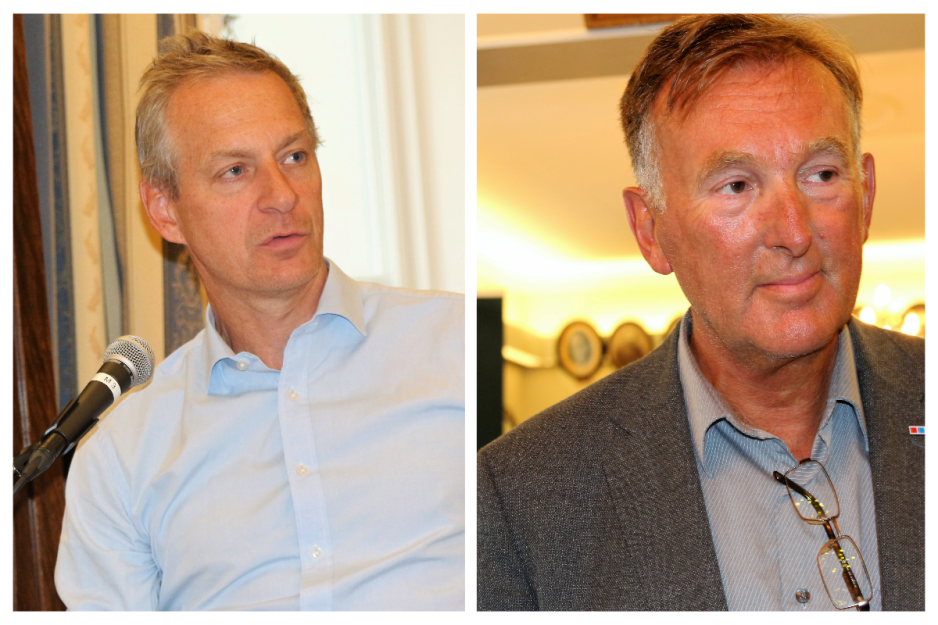 Commentary: To claim that the Norwegian base policy has been at a standstill the past years is to overlook that the High North is under constant allied military presence. We should listen to the Conservative Party's Hårek Elvenes before we draw new conclusions.
The Norwegian security policy in the High North is under continuous debate. And that is good.
The other day, during the Arendal Week, former Army Chief Rune Jakobsen and NUPI Researcher Karsten Friis claimed that we "must stop walking on eggshells" around the Russian border (Norwegian only). They both go a long way towards throwing Norwegian base politics on the scrap heap.
Dangerously close
Somewhat simplified, this is about traditional Norwegian security policy and the balancing act between deterrence and reassurance in our relationship with Russia. More specifically, the question is if we are to allow military bases from foreign states on Norwegian soil.
In the interview with High North News, former Army Chief Rune Jakobsen and NUPI Researcher Karsten Friis moves dangerously close to a line in which deterrence completely replaces reassurance. I say close because they both save themselves by not drawing new conclusions.
Dangerously close because the former Army Chief in particular argues for discarding "the base policy and the (our, ed. note) self-imposed restrictions."
Moving dangerously close to a line.
But then he adds that his new proposal for a new Russia strategy "does not necessarily have to look so different from the one we have today."
The statements are illustrative of how complex the combination of deterrence and reassurance is when there is a war in Europe. It also makes it difficult to understand what the former army chief actually means.
Going too far
But he succeeds in stirring up an already demanding debate, in which Nordlys, Northern Norway's largest local newspaper, as usual, simplifies the security policy discussions and states without reservation that "Norway's self-imposed military restrictions in Finnmark have expired."
In this landscape, it is worth listening to the Conservative Party's defense policy spokesperson, Hårek Elvenes. To High North News, Elvenes, who is a member of the Standing Committee on Foreign Affairs and Defence, says that it is too early to talk about NATO bases in Norway.
Elvenes argues for emphasizing the deterrence element more strongly than we have traditionally done but adds:
NATO bases on Norwegian soil is going too far.
"But to go from there to pure establishments of pure NATO bases on Norwegian soil is to go too far."
He points out that Norway and the US have just concluded an agreement which means that the US has moved closer to the Russian border in the north.
A wise analysis
"In my opinion, the time has not come to revise Norwegian base policy so radically that American bases are established on Norwegian soil. We must still not forget that the Nordic region is a low-tension area, and we have not seen a military escalation in the Nordic region due to the Ukraine conflict," he adds.
It is a wise analysis with broad political support, although it is debatable whether the High North is still a low-tension area.
The Norwegian base policy is a long-term strategy that has so far been successful, in contrast to other military strategic decisions fought for by the Armed Forces in recent years.
Former Army Chief Rune Jacobsen points to some of these in the interview with High North News, including the closure of the fighter aircraft base in Bodø and the relocation of fighter aircraft to Ørlandet.
Weapons lie in wait
He may be right in that, but he forgets that it was the Armed Forces that fought for this divisive political decision. 
To once again jump to conclusions, this time in the direction of scrapping reassurance in favor of pure deterrence, could be what ultimately lifts the war out of Ukraine and into a direct confrontation between Russia and NATO.
That should be avoided at all costs because nuclear weapons lie in wait.
This commentary was originally published in Norwegian and has been translated by Birgitte Annie Molid Martinussen.