Scientists to Map Pollution Along Russia's Northernmost Point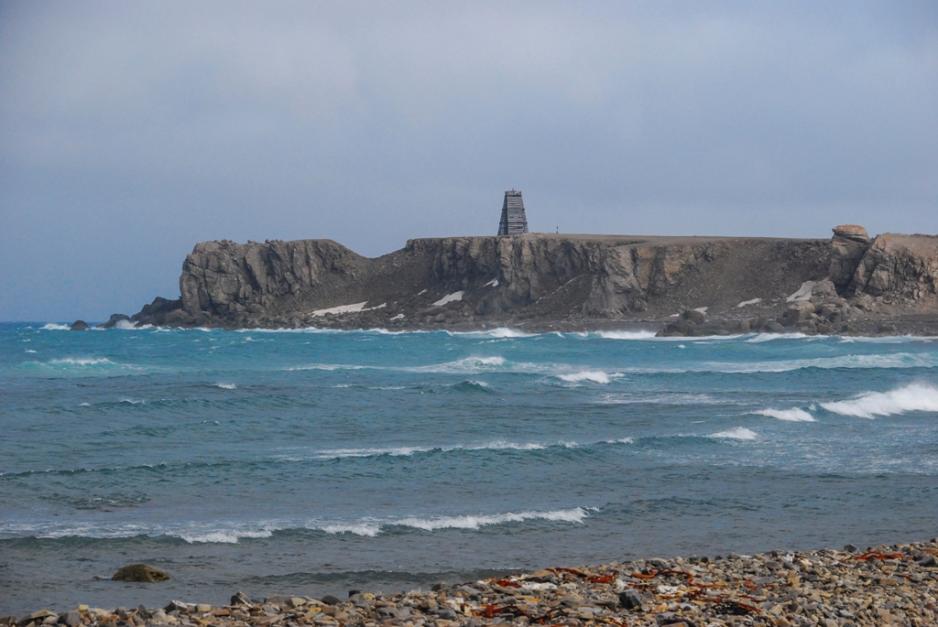 A Norwegian-Russian research project aims to map plastic waste along the coast of Novaya Zemlya. Documentation about existing waste that far north does not exist at present, and the expedition this summer may provide unique knowledge about pollution in this part of the Arctic.
For the first time ever, a Norwegian-Russian research project aims to take a closer look at what consequences pollution has for the northern ocean areas around Novaya Zemlya in Russia.
There is hardly any research data available on how ocean waste affects these inaccessible areas in the Russian part of the Arctic.
Two employees of the company Salt, which since its establishing in 2010 has become one of Norway's leading professional communities on ocean pollution, board a Russian research vessel that in August will head for the north tip of Novaya Zemlya at 77o North.
- We want to find out how waste is transported and where it ends up. This project also gives us the opportunity to examine the coast lines both towards the Barents Sea and the Kara Sea, says Kjersti Eline Tønnesen Busch, General Manager of Salt.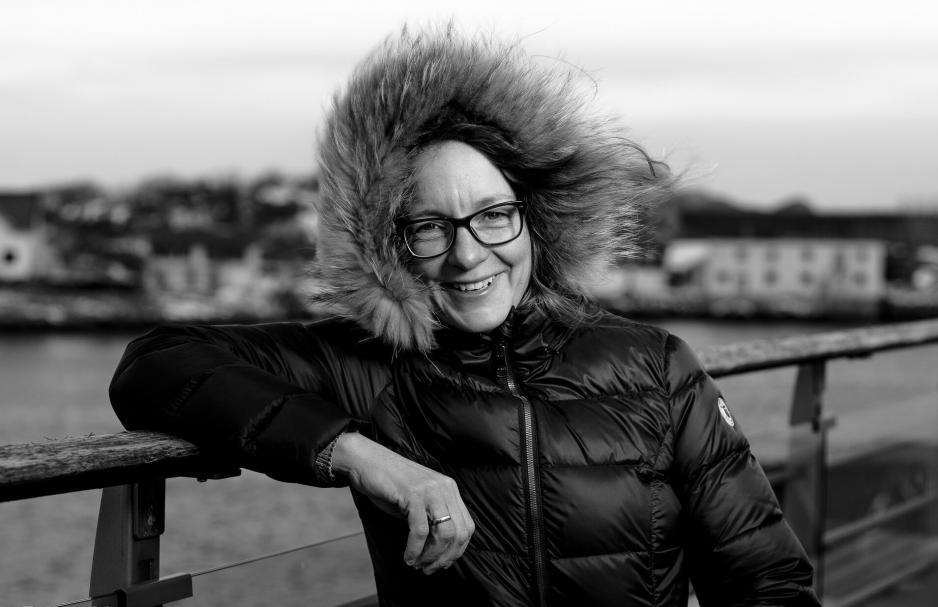 Novaya Zemlya
Novaya Zemlya – 'New land' in English – is a Russian archipelago in the Polar Sea. The two main islands, Ostrov Servernyi and Ostrov Jushnyi, create a geographical division between the Barents Sea and the Kara Sea.
The area was probably familiar for hunters and foragers from Novgorod as early as in the 11th century, however, the [formal] geographical discovery took place in the 1500s.
The area was used for a series of nuclear test bombings during the Soviet era. Today, just over 2,500 people live on Novaya Zemlya, most of them at Belusha Guba, the administrative center on the southwestern tip of the island.
Sources: Russkaja Arktika and Wikipedia
A special place
It has taken time to assemble all permissions and approvals for foreign researchers to also be able to participate in the expedition. Novaya Zemlya, which directly translated means 'new land', was used for nuclear test bombs by the Soviet Union from 1955.
Today, Russia is extending its military presence on Novaya Zemlya, mainly around the only permanent settlement, Belusha Guba, southwest on the southern island.
The research expedition in which Salt is to take part will sail all the way up to the northernmost tip of Novaya Zemlya, where Russia today has created a national park.
The voyage is part of the Malinor project (Mapping Marine Litter in the Norwegian and Russian Arctic Seas), funded by the Norwegian Research Council. The Norwegian side is headed by Akvaplan-niva.
- We are very familiar with what plastic pollution looks like along the Finnmark coast and around Svalbard. There are vast amounts of litter along our shores, and it may appear that the amounts of marine litter are greater in Northern Norway than in the southern parts of the country. Much of this comes from the fisheries, which is natural as these areas are where extensive fishery activities take place. However, much of this littering could be avoided. And by documenting what we find, one can also trace the cause for its being there, as well as where it comes from. That allows us to address the problem, Busch says.
Today there is no reason to believe that there are areas on the earth that are waste-free
- This is an area that has not been studied much. It gives us the opportunity to see how nature has been affected. From other areas that are difficult to access, such as the northern parts of Svalbard, we know that we find large amounts of waste. Two studies that demonstrate high levels of micro plastic in sea ice have been conducted in the Arctic. Now, we are looking for macro plastic and we are curious to see what we will find.
- What can one expect following such an expedition?
- We are not sure about how much data we will be left with. That depends on which areas we will be able to access. We have a plan for what we want to do, however, we are also opportunistic. Our Russian partners have been in the area for years. Nevertheless, we hope that we can gather solid data that can be published in scientific journals. This is an area of the world that is so remote that these data will be useful for many others too, not just us, Busch says.
- The concentration of micro plastic that is in the ice north of Svalbard tells us something about how the plastic pollution we know exists has spread to the most inaccessible areas of the planet. Today, there is no reason to believe that there are areas on the earth that are waste-free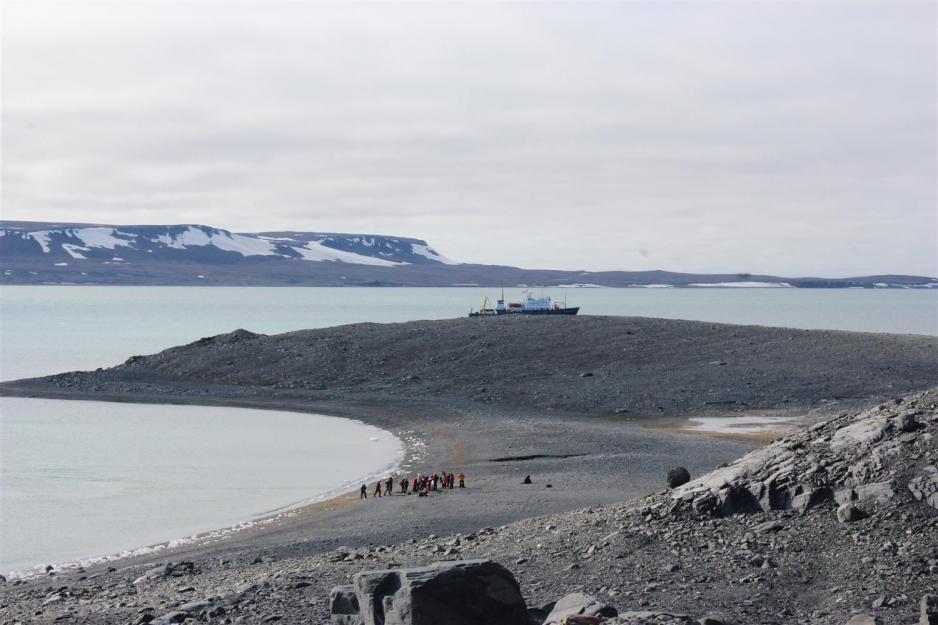 Researchers expect waste from fisheries
The scientists are to go on shore at random places along the Novaya Zemlya coastline; both beaches, craggy rocks and rock screes to identify waste. Busch characterizes much of the marine pollution as 'local', meaning that it is not transported across vast distances. Thus, waste from Barents Sea fisheries is expected to be found along the shores of Novaya Zemlya.
Researchers are more curious to find out what they will find on the eastern side, along the Kara Sea.
- I believe that we may find waste coming from land or Russian rivers, though I dare not guess now, Busch says. She stresses that there is vast global interest in doing something about marine pollution.
- Our being able to manage this problem is in everybody's best interest. It is a topic that is highly visible and engages many people. However, there are such an indefinite number of emissions in the whole world that we have to go on individual and company level to make sure we stop these emissions, Busch says.
The issue of marine waste has also led to a major change in how people relate to plastic waste if compared to just a few decades ago.
- I believe, based on interviews and conversations I have with fishermen, that there has been a significant change of attitude over the past few years. Rope leftovers sound innocent, yet they constitute half of the waste we find along the shores of Finnmark and Svalbard. Earlier, it was common to flush the boat decks clean. Today, they are swiped before they are flushed. Such changes of routines matter a great deal.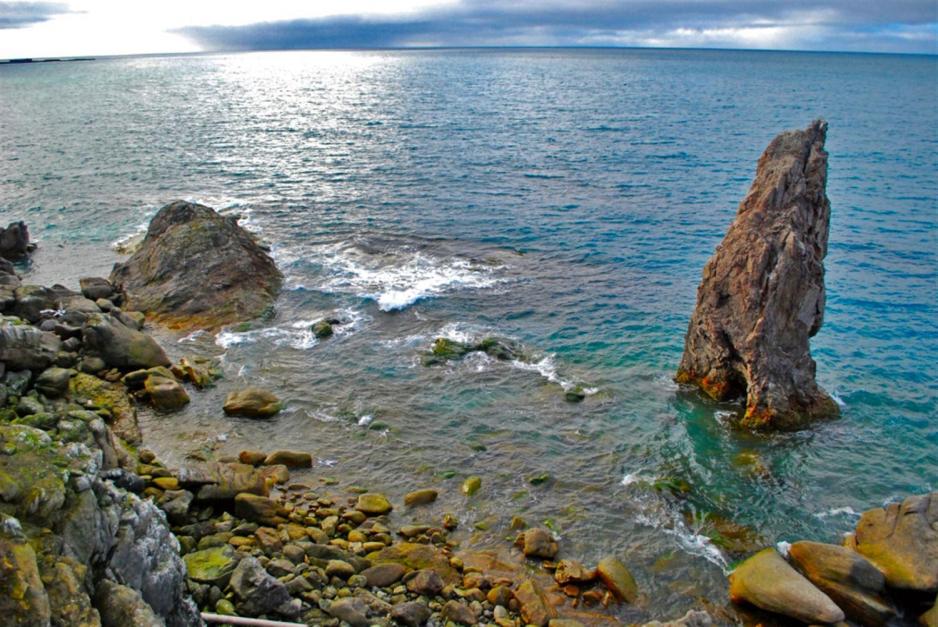 This article originally appeared in Norwegian and has been translated by HNN's Elisabeth Bergquist.