Russian Hypersonic Missiles May Be the Reason for Donald Trump's Wish to Buy Greenland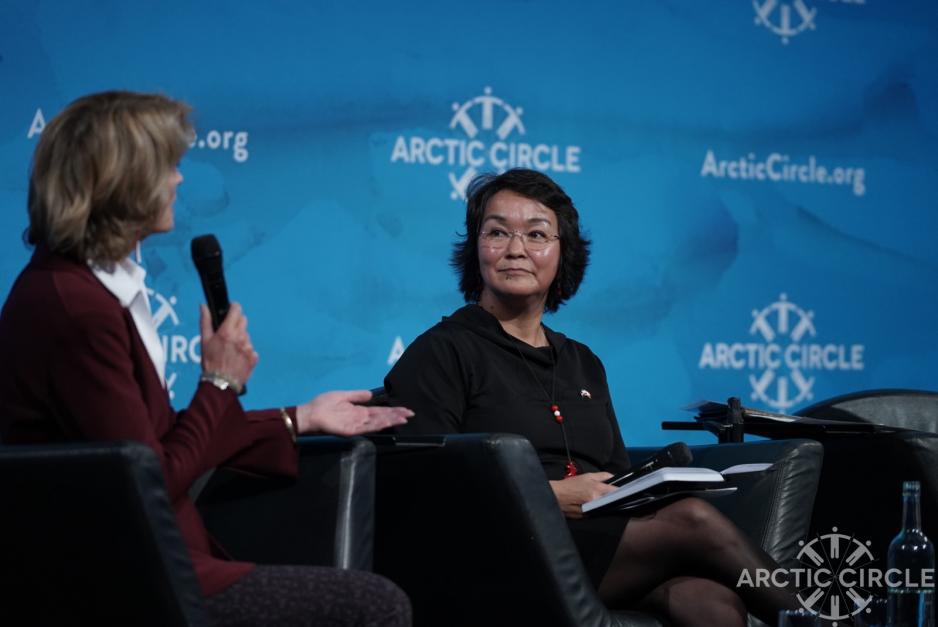 Russian hypersonic missiles may be the reason behind increased US interest in Greenland. Greenland and Denmark should brace themselves for further negotiations with the USA about presence in the Arctic, especially as the US will not have such technology in place until 2022 at the earliest.
It has been a little more than three months since US President Donald Trump confirmed on live tv that a purchase of Greenland, it's entire population included, had been discussed at the highest level within the US administration and that the President regarded it as an interesting idea.
It would, the President explained, be strategically convenient for the US and it would potentially free a good ally, namely Denmark, which still holds sovereignty over semi-autonomous Greenland, of a severe and somewhat unnecessary economic burden.
Unclear future plans
Ever since, we have waited in vain to learn how the US intends to follow up on this presidential suggestion and the underlying strategic concerns. The idea of an actual real estate deal, as the President defined it, was of course soon buried, being in essence "absurd", a refusal quickly issued by Danish prime minister Mette Frederiksen, but it left a clear imprint of the rapidly intensifying US interest in Greenland, and how it is based on severe and deep-rooted US concerns over Russia and China as advancing adversaries in a new and changing Arctic. Greenland has become again a very important geographic domain for the US. 
Which is why we here in Denmark, where I am based, as well as the people of Greenland have been eagerly waiting to learn how the impossible purchase will be translated into more precise suggestions from the US on how to increase the presence of the US military in Greenland.
Will Pentagon want to establish more robust air defense systems in Greenland to defend the large radar at Thule Air Base, which is largely indispensable to US missile defense but practically without air defense? Will the US want to build military installations, including airstrips and barracks, along Greenland's east coast, from where it could manage drones to monitor Russian subs in the straits between Greenland, Iceland and the UK? Will the US Air Force begin re-using the fine 3,500 meter landing strip at Greenland's international airport in Kangerlussuaq, build in the 1940's by the US as a pitstop for US fighter planes en route to Europe? Will the US Navy chose the harbor in Sisimiut on Greenland's west coast as suitable for expansion into one of the Arctic deep water ports, which Congress has asked the armed forces to start looking at asap?
American silence, yet actions
After three months, we still do not have any answers, despite a star spangled array of US visits to Nuuk and Copenhagen since president Trump's statements on TV.  The US Ambassador to Denmark, Carla Sands, has made more visits to Nuuk than any of her predecessors, accompanied in turn by experts on Greenland's minerals, military brass and State Department officials, including on one occasion Thomas Ulrich Brechbuhl, advisor on strategy to Secretary of State Michael Pompeo. The US is reopening its consulate in Nuuk after 65 years and the already close cooperation between the US defense forces and Denmark's Arctic Command in Nuuk is being reconfirmed.  
And yet, not a word on how the US wants to increase its concrete military presence in Greenland. Instead, we are offered vague suggestions as the one Thomas Brechbuhl offered Berlingske, a main Copenhagen daily, when asked to describe the US mission in Greenland (my translation from Danish):
"On the security and defense side of things and with the resources and experience we have in the North, this is an area in which I think the US will take the primary lead. I think that these are some of the areas that the US are well known for – entrepreneurship and innovation and the creation of an economy which will benefit the people of Greenland. Here I also think that we have certain experiences we can bring to our cooperation. We have some fantastic schools and business models that work well also in places where things may look less bright in these fields".
Governments in the dark
A few days ago, at an Arctic security conference in Copenhagen, I had the opportunity to ask Denmark's Minister of Defense, Trine Bramsen, what our government knows about the US' plans in Greenland. She answered at length, kindly spelling out her view that the US officials on visit to Nuuk were most probably constructively arming themselves with valuable updated impressions of modern life in the Arctic. She did not, however, reveal any knowledge of any concrete US plans in Greenland.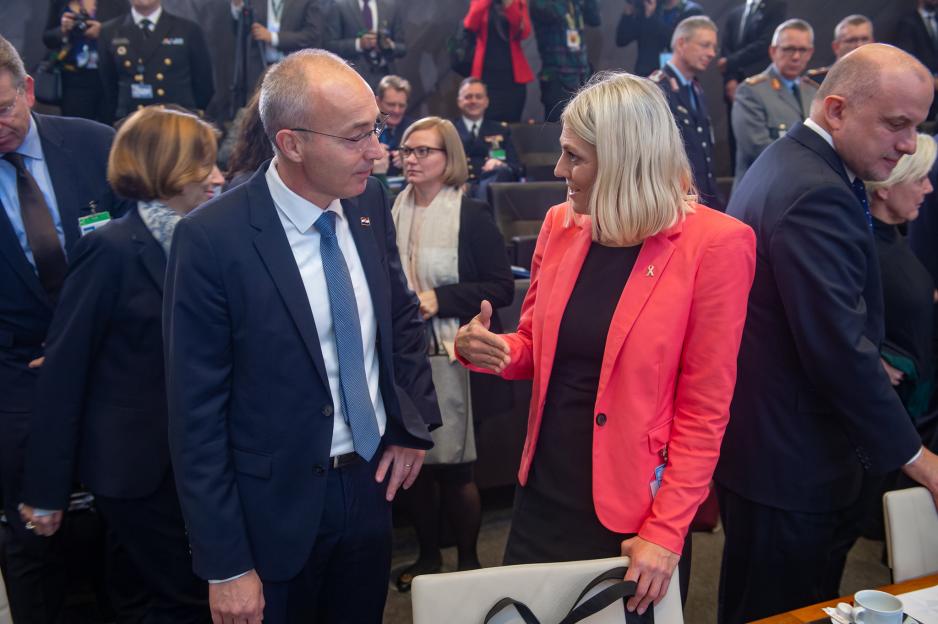 Perhaps she was only being discreet. However, based also on other signals, including signals from our foreign minister Jeppe Kofod and his Greenlandic colleague Ane Lone Bagger, who visited Foreign Secretary Pompeo in Washington on November 13, it now seems more likely that Trine Bramsen was indeed sharing what she knows about any concrete, US military plans in Greenland – which is relatively close to nothing.
The core of the matter, I think, is that the US strategists do not yet themselves know what the proper way to move forward in Greenland is. Russia's rebuilding of its military might in the Arctic – including its new hypersonic missile systems — combined with China's economic and diplomatic inroads in the Arctic and the impact of climate change on all this will keep US strategists occupied for some time; also because the whole idea of looking at the Arctic as a prime arena of great power competition is still relatively new to many in the US. The concept was spelled out in earnest only in May this year by Secretary of State Mike Pompeo in his famous address in Rovaniemi, Finland, just prior to a meeting of the Arctic Council. I was there and remember the astonishment that followed.
USA trying to catch up
In Greenland, what we are witnessing is most probably how the many layers of US security, including the military forces, the State Department, the Department of Defense, Pentagon, the National Security Council, the White House, the intelligence agencies are all trying to find their feet, ascertain what can be done and what cannot be done on the ground in Greenland that would make sense.
Also, they need to coordinate all this between themselves before they make any decisions. They have asked the diplomats to sweeten and put on alert relations with Denmark and Greenland, basically paving the way for increased US presence in the Arctic through Greenland, while they figure out how exactly this presence should be designed, deployed and activated.
Russian missiles at the core?
Meanwhile, in Copenhagen, Rear Admiral (retired) Torben Ørting Jørgensen has established his own analysis of what may be at the core of the rekindled US interest in Greenland; an analysis he presented as keynote speaker at the Copenhagen conference on Arctic already mentioned. He explained how the US efforts are most likely inspired by nervousness after a series of new Russian so-called hypersonic missiles, capable of bringing forth conventional as well as nuclear bombs.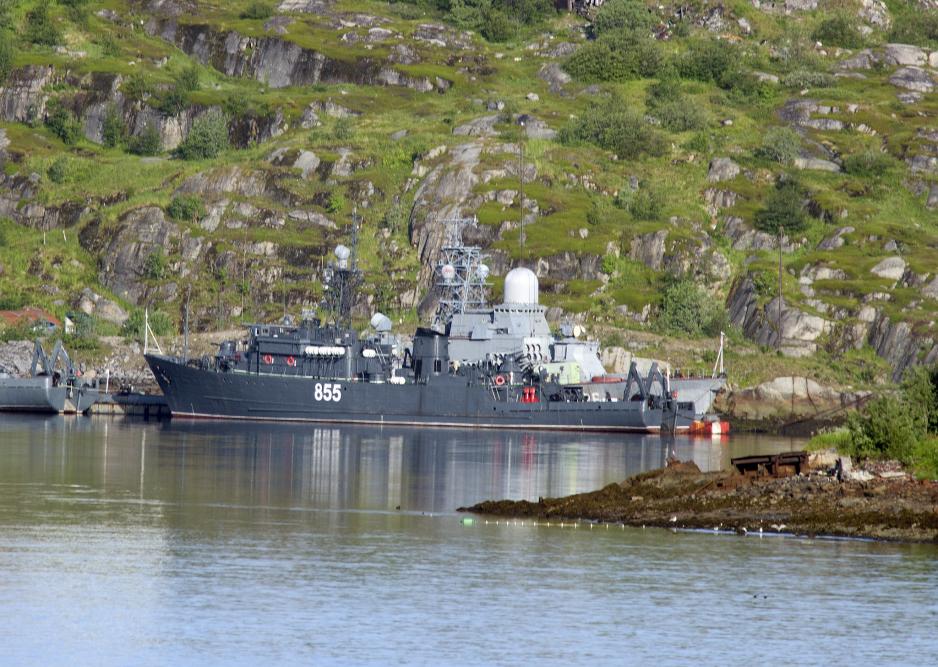 Such missiles are already employed on Russian warplanes and naval vessels. These hypersonic missiles fly several times faster than their older relations, the conventional ballistic missiles, making them likely to penetrate current US missile defenses. Also, in contrast to the older missiles, they are capable of shifting direction as they go, making it exceedingly difficult to ascertain what their targets are.
I called on the Rear Admiral, who is known in Danish defense circles for knowledgeable observations on the Arctic, after the conference:
"Russia already has these weapon systems. President Putin has boasted how they are already in production. This has come as a very unpleasant surprise to the US defense, because it has happened far faster than expected," he told me.          
His reading of current US defense budgets shows how only very limited funds have been set aside for traditional planes and vessels suited for future service in the Arctic. This makes it less likely, he finds, that the US is looking to expand its more traditional military presence in Greenland. On the other hand, substantial budgetary allotments have been made to advance technologies relevant for US missile defenses against Russia's and other hypersonic missiles and for the development of the US' own missiles with hypersonic qualities.
This has come as a very unpleasant surprise to the US defense, because it has happened far faster than expected
In June this year, the New York Times noted how the Trump administration's suggestions for the upcoming budget for defense allocated no less than 2,6 billion USD for hypersonic technologies, which is why – in Torben Ørting Jørgensen's analysis – Greenland now enjoys such attention: Since the very idea of missile defense currently is to locate and shoot down any enemy missile as soon as possible after they take flight, any current missile defense aimed at Russian hypersonic missiles must be established as close to Russia as possible.
This means that new missile defenses must be based in either Alaska if the aim is to defend the western parts of the US, or in Greenland if the aim is to defend the eastern parts of the US. This might likely mean the northeastern part of Greenland, the island's most distant, uninhabited and difficult terrain.   
The USA is lagging behind
Ørting Jørgesen made me re-read the US Defense Department's Arctic Strategy from June this year, which also points towards the threat from hypersonic missiles; a threat also key to several recent reports from US media analysts and think tanks, including Rand Corporation, which warned against a new and entirely unchecked global hypersonic arms race already in 2018:
"Hypersonic missiles — specifically hypersonic glide vehicles and hypersonic cruise missiles — are a new class of threat because they are capable both of maneuvering and of flying faster than 5,000 kilometers per hour. These features enable such missiles to penetrate most missile defenses and to further compress the timelines for a response by a nation under attack," the analysis read.
The New York Times reported in June how the US Congress has passed legislation to ensure that operational US hypersonic missiles are in place by 2022, but even so the US is already behind. Hypersonic missiles, including the Zirkhov-missile which flies eight times the sound of sound, and the similarly powerful Kinzhal missile, are already exercised on Russian vessels and on MIG fighter jets – including those based on Russia's Arctic bases only a relatively short distance from Thule Air Base in Greenland.
Torben Ørting Jørgensen surmises that the US soon will want to establish radar or other sensor technology on new bases in Greenland. Any comprehensive defense against the hypersonic missiles is likely, he says, to combine sensors based on satellites in space with similar sensors based on the ground, where military ground staff will be at hand to ensure uninterrupted service and possible some level of air defense. In concrete terms this would entail landing strips, heavy ice and snow-clearing machinery, maintenance crews, barracks, energy supply and multiple other components – all under the relatively extreme conditions, possibly in Northeastern Greenland.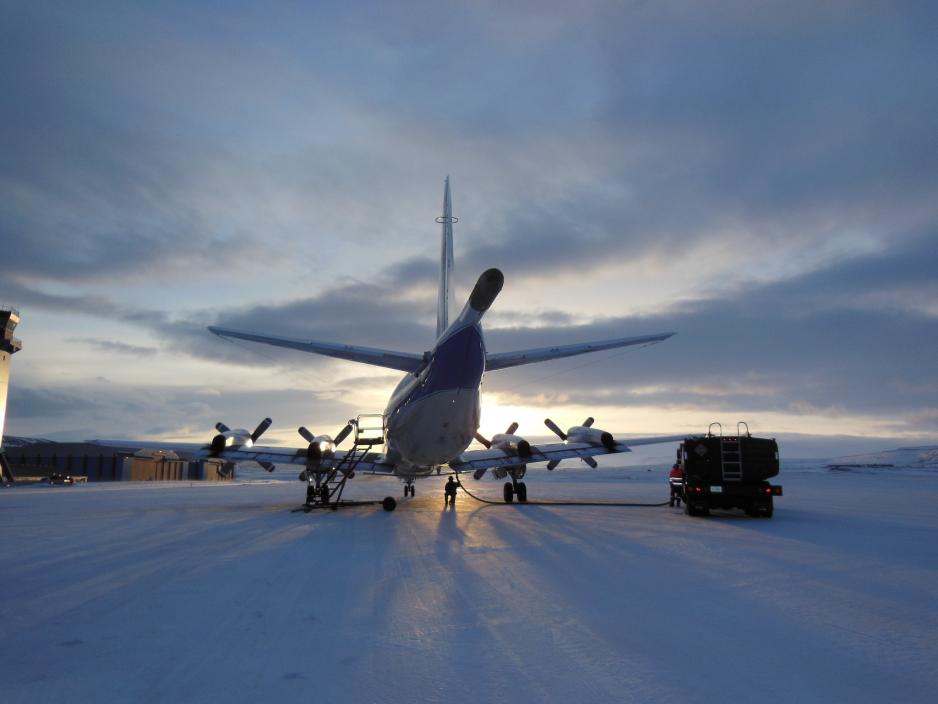 No resistance
Politically, the US will probably meet little if any resistance to any such plans in Denmark and Greenland. Danish Prime Minister, Mette Frederiksen, was quick to label the suggestion that the US could buy Greenland as "absurd", but make no mistake: She was equally quick to issue consistent assurances that Denmark would welcome "increased strategic cooperation in the Arctic" with the US administration and Greenland's local leadership was on the same wavelength.
Denmark and Greenland are in no position to and have no desire to argue with the US on security issues. The US, as our prime minister was at pains to explain, is Denmark's and Greenland's indispensable NATO-partner in arms and will remain so for a long as the current world order stands, even if the US sometimes elects extraordinary presidents.
On this premise of assured cooperation between the US, Denmark and Greenland, Torben Ørting Jørgensen now shares his advice with the Danish government as well as the one in Nuuk; that they ready themselves for negotiations with the US in order to ensure that any new US military installation in Greenland will be "dual-use", or in other words, designed also for the benefit of Greenland. Landings strips must be made available also for future civilian mining operations or tourist enterprises in Greenland; service contracts for maintenance of bases, barracks and so forth should benefit Greenlandic businesses and so forth.
Meanwhile, however, it is mostly all about waiting.