Russian Ambassador Summoned Following Violation of Danish Airspace: "Inacceptable breach"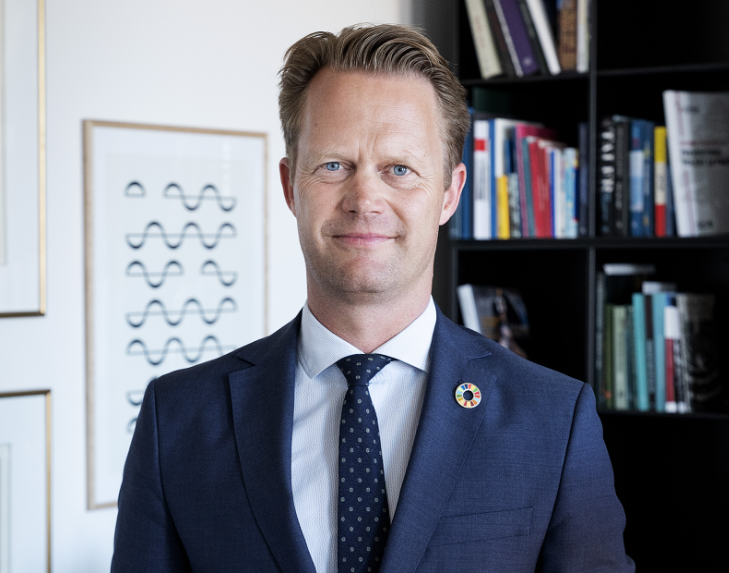 On Monday, Danish Foreign Minister Jeppe Kofod summoned Russia's ambassador to a meeting following Russian fighter planes violating Danish airspace twice in one day.
The summons is a reaction to Russia's violation of Danish airspace on 11 June between 11:08 a.m. and 11:42 a.m., during which time two Russian SU-30 fighter planes were observed over Danish airspace near Christiansø Island and Bornholm Island.
Danish F-16s immediately hit the air to try and cut off and follow the Russian planes. Despite their being warned repeatedly that they were heading for Danish airspace, the Russians continued their illegal flight, according to ABC Nyheter.
"The fact that Russian fighter planes twice violated Danish airspace is a serious and inacceptable breach of all relevant international norms and rules for military flights. It can only be considered disgraceful and fully unnecessary, consciously provoking Russian action. Thus, Denmark has reacted clearly, sharply, and immediately. This is of course also something we will discuss with our allies", Foreign Minister Jeppe Kofod says in a press release.
"We very rarely see this kind of violation of Danish airspace, and twice in a day is considered serious. There should be no doubt that this kind of breach is inacceptable", says Danish Defense Minister Trine Bramsen (S) to EkstraBladet.
The foreign minister and the prime minister were Monday together at the NATO summit. During the summit, the foreign minister will take the opportunity to discuss the Russian violations with his allied counterparts.
"I fortunately rarely have to summon ambassadors. It is a serious and unambiguous step to take. It was made perfectly clear to the Russian ambassador that this kind of provocative flights have to sotp and that international laws and regulations apply to Russia as well as everybody else", says Foreign Minister Jeppe Kofod.
The flights took place at the same time as NATO is conducting its annual fleet exercise "Baltops" in the Baltic Sea.
This article was originally published in Norwegian and has been translated by HNN's Elisabeth Bergquist.