Reactions to Mike Pompeo's Twitter Retrospective on Leadership in the Arctic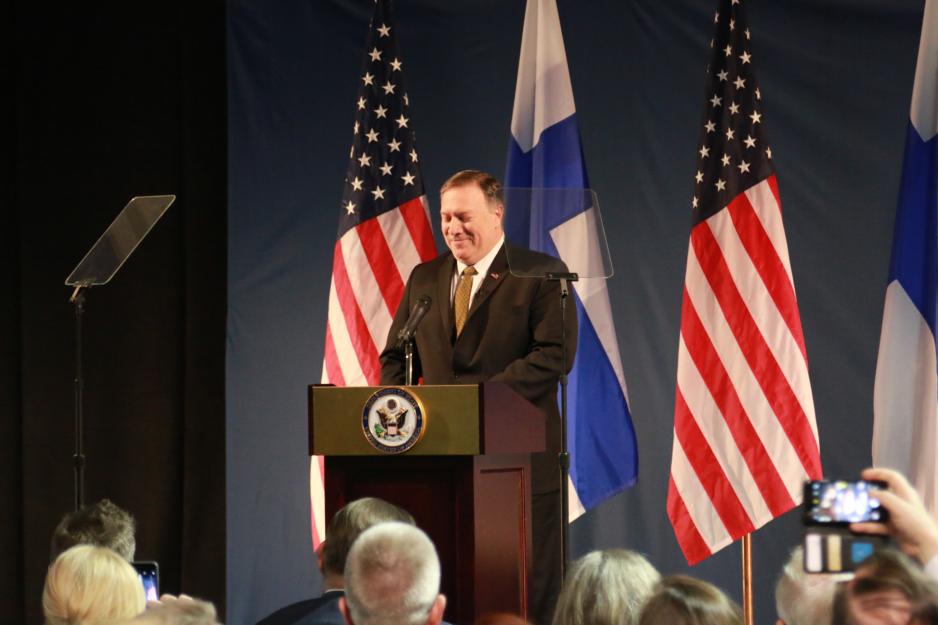 In several Twitter posts, Mike Pompeo looks back on his term as Secretary of State, highlighting US achievements in the Arctic. However, several reactions awaited Pompeo's own take on his leadership in the region during his tenure.
In a series of Twitter posts Sunday, Mike Pompeo highlighted US achievements in the Arctic region during his term as Secretary of State.
«Americans are safer because we're hosting joint military exercises in the Arctic, strengthening our force presence, rebuilding our icebreaker fleet, expanding USCG funding, and creating a new Arctic Coordinator position at the State Department," Pompeo stated.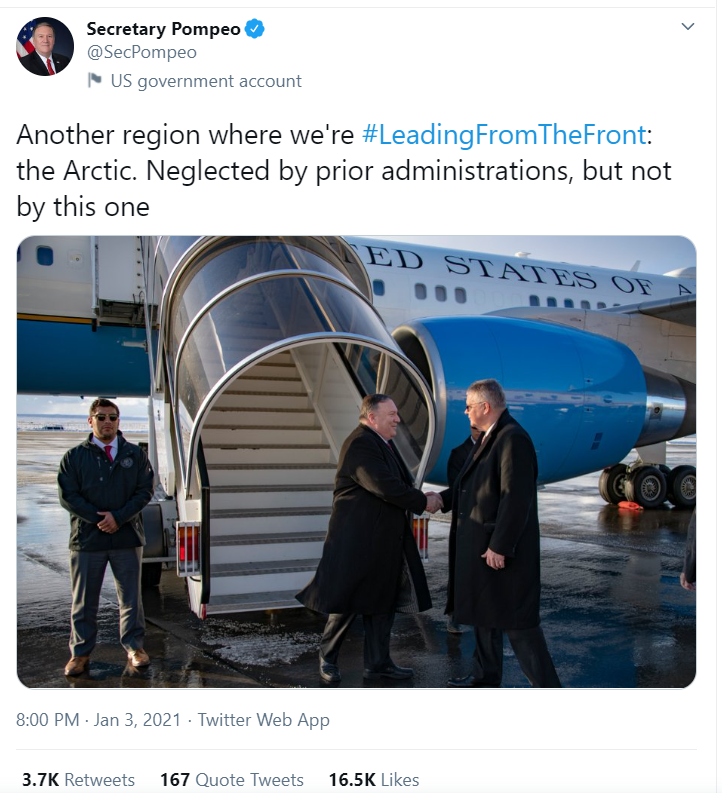 "Sorry, but this isn't true"
Several people have reacted to the Secretary's Twitter retrospective of his tenure, among them researcher and Managing Editor of the Arctic Yearbook, PhD Heather Exner-Pirot. She says Pompeo's speech in Rovaniemi was one of the most destabilizing events in Arctic diplomatic relations since Soviet times. 
During his speech hours before the formal Arctic Council Ministerial Meeting in Rovaniemi, Finland 2019, US Secretary of State Mike Pompeo lashed out against China and Russia.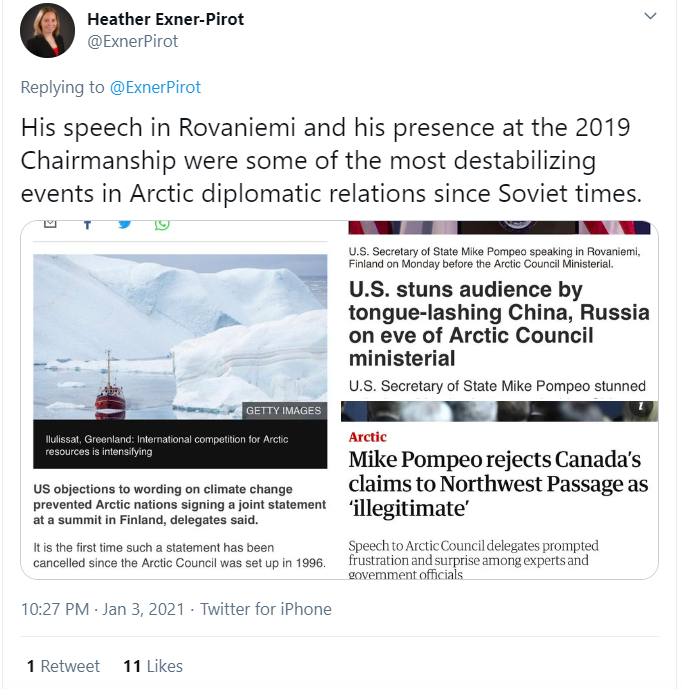 Former Swedish prime minister and foreign minister Carl Bildt also responded to Pompeo's tweet on the 2019 Arctic Council Ministerial Meeting.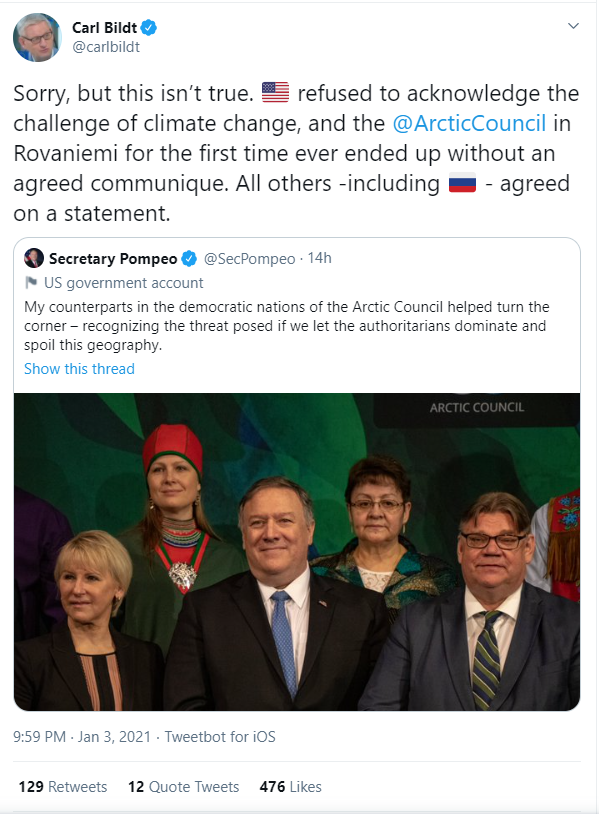 Mike Pompeo will finish his term as Secretary of State on January 20 when president-elect Joe Biden takes office.