Oulu is Well-Developed, Bodø is Well-Connected, and then you have Anchorage...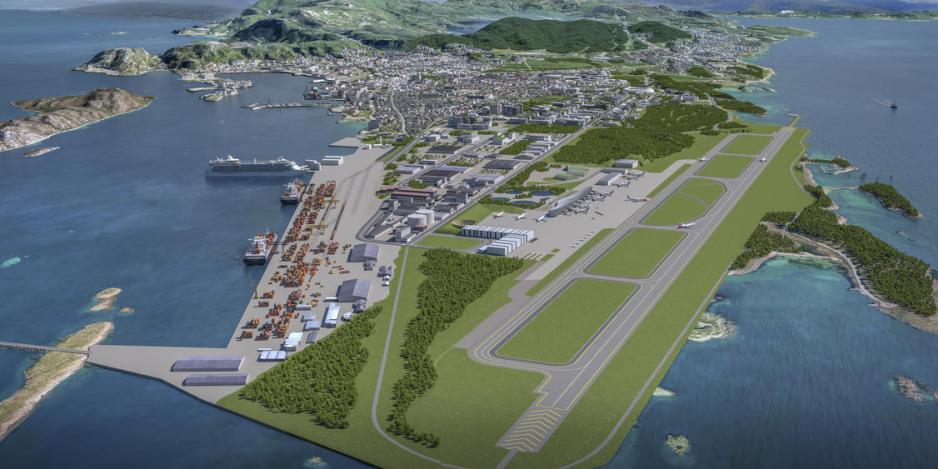 The concept of 'smart cities' is linked to the use of modern technology to improve life quality in cities. Researcher thinks that 'smart cities' in the Arctic can contribute to attract people and making younger people stay.
In the newly published article in Polar Geography, "A tale of three cities: the concept of smart sustainable cities for the Arctic", Andreas Raspotnik, Ragnhild Grønning and Victoria Herrmann examine the strategies of three Arctic cities at different stages in their 'smart city' development. 
Anchorage (United States), Bodø (Norway) and Oulu (Finland) are the cases in the comparative study, which aims to produce more knowledge about smart city development in an Arctic context. 
Andreas Raspotnik is a Senior Researcher at the High North Center for Business and Governance in Bodø. His work mainly concerns the EU's Arctic policy and blue economy strategies in Alaska and Northern Norway. 
Smart cities – more than sustainability and technology 
Maybe you are wondering what a 'smart city' actually is. According to the study, "the smart city concept has been developed as a method to portray cities as attractive places for working and living, promising better life quality through the smart management of city assets and the use of modern technology."
In an interview with High North News, Andreas Raspotnik elaborates: 
- I think it's one of these slogans. Basically, a trendy buzzword to highlight that a city and its decisionmakers are future-oriented and have understood the challenges and opportunities of the 21st century. I mean, nobody wants a 'stupid city', right?
- The interesting thing is rather how do you define smart - what is smart in a city context, or in our case an Arctic city context? 
 
Sometimes we think that smart only equals technology and innovation, but it is of course more than that. 
- It is really about how to involve citizens and how to make life in a city more attractive, efficient, even more sustainable, by taking advantage from the opportunities made possible by big data analytics. And yet – it is a democratic process and not only about 5G and related infrastructure.
Applied to a northern context
In recent years, a lot of research has been done on the concept of 'smart cities', but Raspotnik, Grønning and Herrmann look at it in an Arctic setting. However, comparing cities within the vast Arctic region also has its challenges. As every city has its unique characteristics, strategies also vary. 
There are many "Arctics", there are also many different Arctic cities. You can hardly compare Anchorage to Bodø or Oulu. Their differences all derive from their individual histories, geographies, but also home nation states.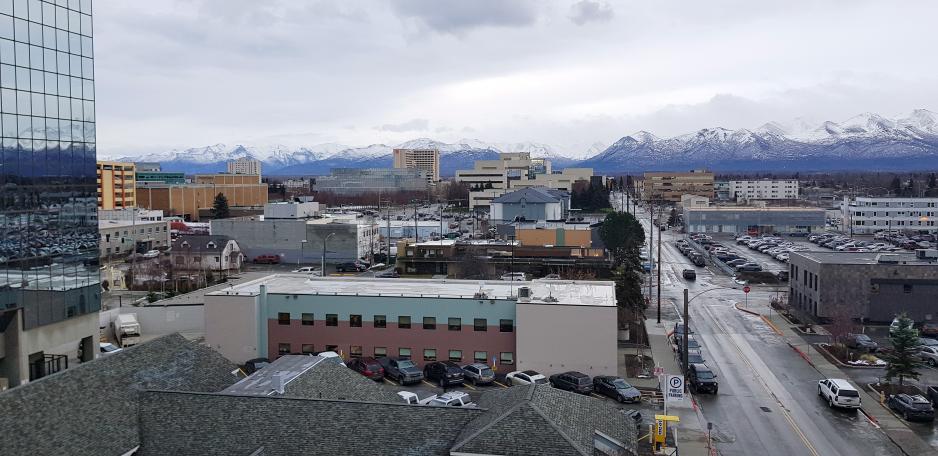 - First, you have Oulu, which has already for decades been characterized as an ideal 'smart city', based on the large presence of electronic industries and other high-tech activities. Nokia, for example, was a key player. Their 'smartness', at least in my perception, is very much on how technology and innovation can help developing that city - in cooperation with its citizens of course. 
- Oulu is so well-developed, Bodø is well-connected, and then you have Anchorage:
- In Anchorage it is even harder to find the word smart in their city development strategies.
- It is really tricky to make this inter-Arctic comparison. Many people think about the Arctic as one homogenous region, but there are so many different aspects of that region. Not only based from a climatic perspective but also with regards to distances and geography.
On this note, Raspotnik highlights that some of the hinders to smart city development, particularly for decision-makers, may be difficulties in knowing beforehand what a smart city really is and what you want to achieve.
- I think the hinderance is most likely not really knowing what you want beforehand and just calling it a smart strategy, maybe in the lack of a proper definition of what it is. 
He notes that 'smart' may mean something different in peripheral cities than in cities with a million people. The strategy needs to address your community without copy-pasting from others:
- Every city has its unique challenges. 
'Smart cities' – a solution for depopulation issues in northern areas?
According to the study, "the smart city concept has been developed as a method to portray cities as attractive places for working and living, promising better life quality through the smart management of city assets and the use of modern technology." 
Many areas across the circumpolar Arctic experience a trend of depopulation processes. Nordland, the county in which Bodø is located, experience both economic growth as well as decreasing population numbers. According to Indeks Nordland, a report that compares Nordland county and its regions with the rest of Norway, the population numbers in Nordland, along with the other northern county Troms and Finnmark, were decreasing throughout 2019.  
A central question to raise is how to attract people and workforce to work and stay in these areas to keep the economic machinery going.
On the question if 'smart' cities in the north could contribute to making cities more attractive to work and live in, Raspotnik notes that while 'smart' cities may not attract people per se, it could contribute to making a city more attractive if you have these given options which are found in bigger cities in the south. 
- On the one hand, it could contribute. If you basically look at it from a technological perspective you have faster internet, you have better connected people and you are better connected to the outside world.
- In general, a smart city strategy could definitely be one way of making more people move here. Because you give them an option to sell their product if they develop something to the outside world, or maybe you give them an option to have a more flexible way of living.
- With regards to attracting more and younger work force, I think one needs to be reminded that not every young person wants to be a techie and develop an app. 
- So even if you develop faster internet, broadband, and you connect everyone here with 5G, it does not mean that these people will want to work in the technological sector. So, the question is really what else can you contribute with based on that. Maybe you can foster education in that regard, or is it just by connecting people to the outside world that you create attractiveness. But you cannot assume that if you for example develop better infrastructure with regard to the internet, that people then will shift their jobs from being a hairdresser or a researcher, to something where they have to sit in front of a computer and develop something.