Obama's Advisor: Trump's Politics Are Damaging, But the US is Still In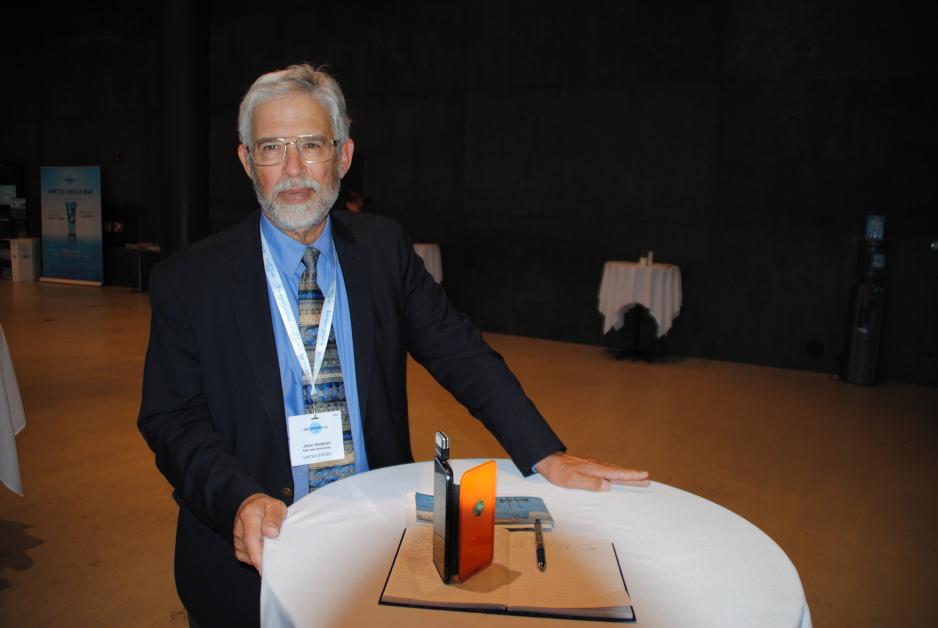 Former advisor to Obama, John R. Holdren, still has hopes for the US' Arctic policy, despite President Trump's damaging politics.
In her address during the opening of this year's Arctic Circle Assembly in Reykjavik, Iceland, Alaska Senator Lisa Murkowski tried to raise hope for American Arctic policy.
Nevertheless, Murkowski had to admit that quite a few positions, dedicated directly to Arctic questions and climate change in the Trump administration, still are vacant.
Damaging politics
In an exclusive interview with High North News, former science advisor to President Barack Obama, Professor John R. Holdren, states that the Trump administration's politicy on the Arctic and climate is damaging.
Damaging politics
In an exclusive interview with High North News, former science advisor to President Barack Obama, Professor John R. Holdren, states that the Trump administration's politicy on the Arctic and climate is damaging.
- However, Professor Holdren says; - There are good things happening, and America is still in there. 
Not ALL the positions regarding the Arctic are vacant, but quite e few, yes.
For instance, Fran Ulmer is chair of the US Arctic Research Commission, and she is here in Reykjavik. She will be one of three US delegates at the Science Ministerial on the Arctic in Germany next week.
Lack of support and attention
There are certainly still people in the US Federal Government, in various positions, who are working hard on Arctic questions. And they are able to do things, but they do not have support or attention from President Trump or his cabinet.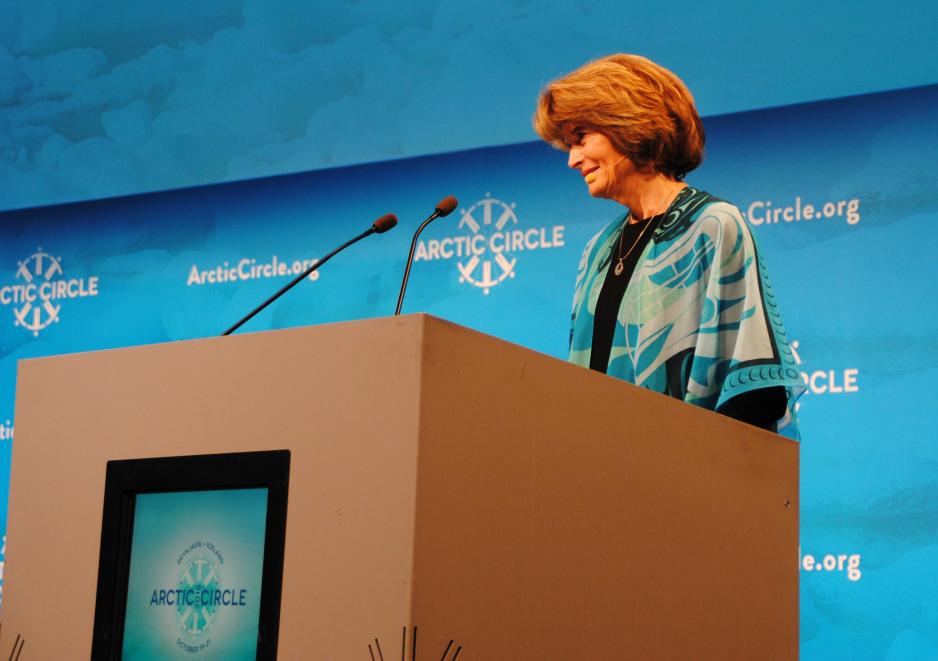 With one exception, actually, and that is Defense Secretary James Mattis. He is very much aware of the importance of both climate change problems and of Arctic issues, and how they are interacting.
Actually, the military in the US have a long tradition on observing climate changes, and they have excellent scientists and of course they have good surveillance.
 
A counterproductive attitude
HNN: - How does it feel, talking about the necessity of international cooperation on science, climate actions, trade routes etc., while the US administration seems to want to isolate and to close borders?
- I do not want to minimize that problem. I think that the attitude of the White House in the US Government, the attitude of the President is very contra-productive, and the reduction in support for cooperative activities is very damaging.  
I think that when President Trump announced the intention to withdraw from the Paris Agreement, the immediate consequence was that he immediately cut off all support to developing countries for both mitigation and adaptation.
 
Trump cut off two billion dollars
A very fundamental part of the Paris Agreement was that the industrialized nations would provide significant assistance to countries in need for both mitigation and adaptation.
President Obama immediately pledged 3 billion dollars to The Green Climate fond. The first billion went out in his last budget, but Trump cut off the last two billions.
Even though the US cannot formally withdraw from Paris until November 2020, under the terms of the agreement, Trump is able to cut off federal government activities in support of the Paris goals.
 
"We are still in!"
But there is also a little bit of good news, and that is that states and cities and universities and businesses are, in very large numbers, committed to doing everything they can to meet the Paris accord. There is a coalition called America's Pledge, and its motto is "We are still in!"
We are still in as states, as cities, as companies. There are 22 states, I think more than 400 cities and hundreds of universities, more than a thousand businesses committed, and many of these are involved in cooperative operations with correspondent entities in other countries.
 
So many are unhappy – and trigged
HNN: - Is the political climate in any way influencing this kind of cooperative work?
- I think it is influencing in a positive direction. I think that people in universities, states and cities are so unhappy about Trumps total lack of leadership in this domain that they are actually stepping up their activities.
What is missing, is federal financing support for much of this, which of course is very important. And I think particularly damaging is, as I mentioned, the cut-off of assistance to countries in need of such assistance.
 
Philanthropists and wealthy people react
I think it is also damaging that Trump has succeeded in cutting some of the budgets for research and development.
Another thing that I will mention, on the positive side, is that philanthropic communities, foundations and wealthy individuals are stepping up in a way they never have before – to try and fill in some of the gaps.
Bill Gates and investor Warren Buffet founded the organization "The Giving Pledge".
The people in The Giving Pledge have been very interested in learning more about the opportunities to help with climate change.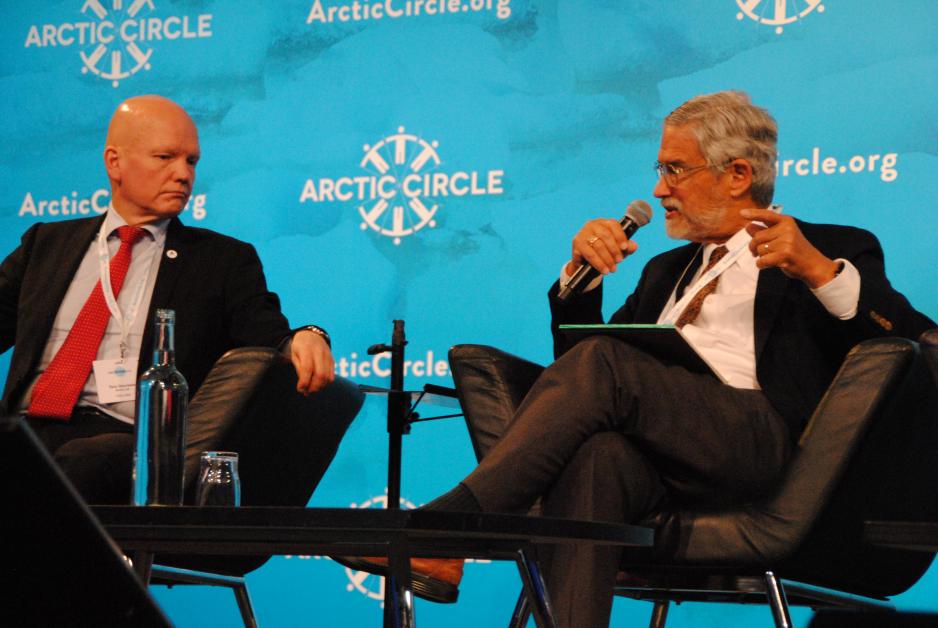 Obama took action
When I was Obama's science advisor, obviously, I had more influence and I had as my boss a President who understood the seriousness of the climate change. Obama talked about that on a number of occasions, that the biggest challenge that the world will face over the whole 21st century is climate change.
And he took action in support of that belief. Therefore, it is a great reversal to have as a president someone who does not even admit that humans are causing climate change.
 
No excuses for Trump
HNN: - Does it feel like you are participating in meetings like this, trying to excuse the United States in some ways?
- No, not at all. First of all: I do not make any excuses for the Trump administration.
I think I am a realist though, in pointing out that there is still good people in the United States Government, doing good things in relation to climate change. They do not have the support of the president, they do not have the attention of the president, that is unfortunate, but there is still some good being done.
 
The glass is half-empty
I often describe the situation as a glass that is both half-empty and half full. A lot is happening on the state level, the city level, the foundation level, the corporate level, the university level, but we do not have the top of the US Government, and that is unfortunate and it is damaging.
HNN: -Would you say that the political leaders in China, and maybe even in Russia, are taking the challenges of climate change more seriously than the White House in Washington now?
- Certainly, the Chinese leadership is taking the challenge more seriously than this White House. In November 2014, president Xi Jinping of China and president Obama stood up together in China and said; 

"we are the two biggest economies, we are the two biggest producers of greenhouse gases, and we both understand that this is a huge challenge for the world. And our two countries are going to lead the work to solve these problems."
 
This turned the global debate
- In my point of view, professor Holdren says, - it was this joint statement by Xi and Obama that changed the global discussion in a way that enabled Paris to succeed.
With China out in the front, the rest of the developing countries more or less had to follow, and with USA out there in the lead, the rest of the developed world had to follow. That is how we got 195 countries to sign in Paris.
And China continues to be where they were when Xi made that statement, and Xi is still the president, and the rest of the scientific leadership is still there.
 
Trump cannot do arithmetic
I was there last week, and I can assure you that they understand that climate change already is harming China. And what they do is what they have to do – in their own self-interest, not because the rest of the world tell them to do so.
President Xi was educated at Tsinghua University, he can do arithmetic. Obama could and can do arithmetic, Donald Trump evidently cannot.
HNN: -Former mentioned Senator Lisa Murkowski talked a lot about hope for the US Arctic policy, but is hope enough when it comes to this serious part of the politics?
 
Lack of hope is not an answer
- No, hope is definitely not enough, but lack of hope is not an answer. You have to act on hope to try to make important things happen.
The former close advisor to President Barack Obama again points to the fact that there are states, organizations, cities, corporations and others doing 'the right things'.
- You know, Governor Jerry Brown is the leader of  America's Pledge and his state, California, would have been the fifth or sixth biggest economy of the world - if it were a separate nation; so this is not unimportant.
You've also got Mayor Bloomberg of New York, one of the richest people in America, and a very smart individual and a co-leader of Americas Pledge.
Again, I have to say that the glass is half-empty, for sure, maybe with Trump in the presidency it is two thirds empty, but we have to go on building on the remaining one third.
 
Scientists still speak
One good thing is also that people in the scientific society are able to talk to each other over the borders even when the political leaders are not talking – or not talking sense.
HNN: -You met with both Russian and Chinese scientist delegates here at Arctic Circle Assembly, so scientists truly can talk to each other. But is there a situation in which both China and Russia are more predictable for the time being, than the US?
- I do not think that Russia is more predictable. China yes, Russia a little less so – again because both these nations have top-down political systems. I don't know what President Putin thinks about climate change.
Putin is, as President Xi, surely a political animal, but I think he is a little less technical oriented than Xi is. And I am quite sure that I know where the top Chinese leadership stands on climate issues.
I am not sure I know where Putin stands, and that makes Russia a little less predictable, professor and former advisor to President Obama, John R. Holdren concludes.