High American Winter Training Activity in Northern Norway and Finnish Lapland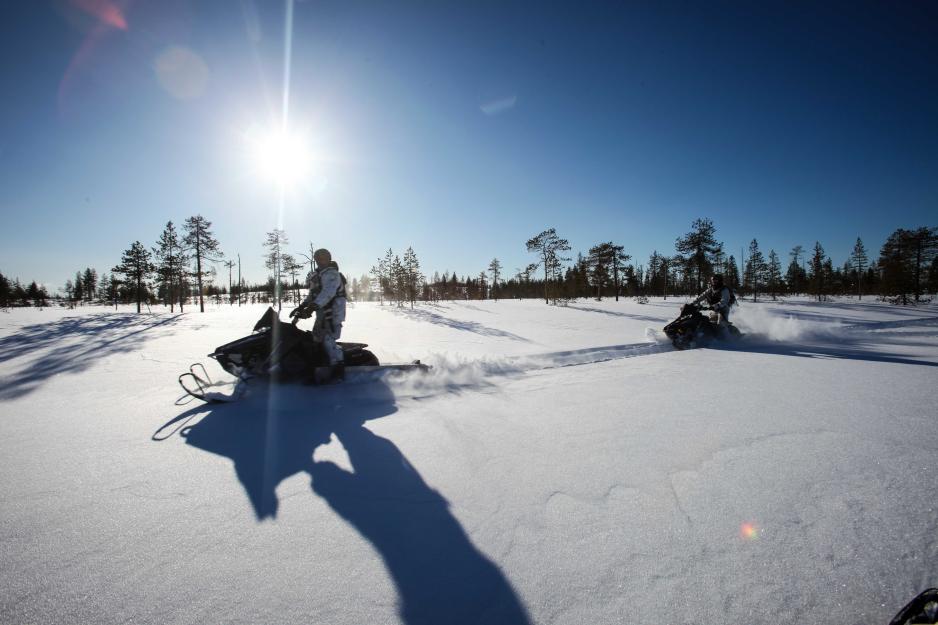 US Army soldiers are currently conducting winter training in both Northern Norway and Northern Finland. The training is connected to the US Armed Forces' exercise concept Arctic Forge 23 – which will focus on building Arctic capabilities and cooperation.
This week, American troops embarked on a month-long winter stay in Northern Finland. Forces from the US Army will train together with the Finnish Jaeger Brigade in Lapland until the middle of March.
The aim of the training exercise is to develop tactical cooperation skills with the US Army in the demanding winter conditions of the region.
The Arctic training specialists from the Jäger Brigade will instruct the participants in survival skills in winter conditions, combat techniques, and the maintenance of operative ability, states a press release from the Finnish Army. The Jäger Brigade is the Finnish Armed Forces' northernmost brigade-level unit.
Training in the Nordic region
The American winter training in Northern Finland is carried out in connection with the exercise concept Arctic Forge 23. This is an umbrella exercise for American contributions to a number of allied and partner-based exercises in Finland and Norway and is led by the US Army Europe and Africa. The focus is on building Arctic capabilities and cooperation.
Arctic Forge formally takes place from the 16th of February to the 17th of March and is designed to "strengthen existing partnerships and attract new like-minded partners to face shared challenges, opportunities, and responsibilities in the Arctic," informs the US Department of State.
In addition to the defense exercise in Finland, this also includes contributions to the winter exercise Joint Viking in Norway, which will start in the beginning of March. During Joint Viking, which is planned to be the biggest military exercise in Norway in 2023, 10 000 Norwegian and allied soldiers will train to defend Norway.
Soldiers from the US, the Netherlands, and the UK has already started preparing for the exercise in Northern Norway.
This article was originally published in Norwegian and has been translated by Birgitte Annie Molid Martinussen.