Norway Faces LNG Critique from U.S.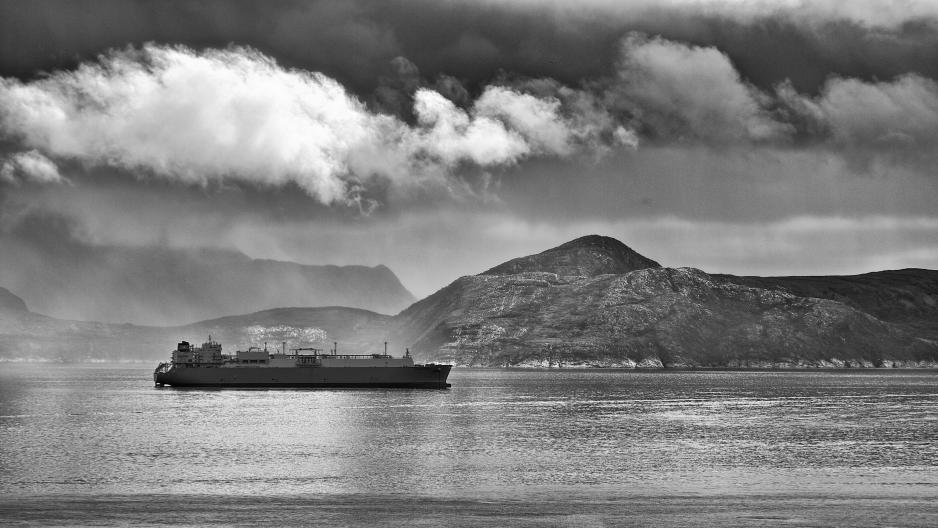 Norway faces criticism from the U.S. for allowing more Russian gas into Europe. Detailed satellite records analyzed by HNN show an extensive logistical operation with fourteen different LNG carriers conducting at least ten transfer operations.
Over the past month Northern Norway has become a hub for ship-to-ship transfer operations of Russian LNG.
Within a few short weeks, the Sarnes- and Kåfjords outside the small port of Honningsvåg, have become home to the world's largest offshore ship-to-ship (STS) transfer operation of LNG.
In order to optimize the use of its specialized Arc7 ice-capable LNG carriers, Novatek, Russia's largest private natural gas company, has devised a complex logistics plan, which involves the transfer of natural gas onto conventional LNG carriers off Norway's northern coast.
Earlier this fall Norwegian shipping company Tschudi signed a cooperation agreement with Novatek to take the lead in providing logistical support for the STS transfer operation including securing the necessary permits from the Norwegian Coastal Administration (Kystverket).
Permits allow for up to 140 transfers between late November and the end of June 2019 across four transfer areas and also include two offshore waiting areas for vessels prior to entering the fjords.
Coordinating more than a dozen LNG tankers
An analysis of extensive satellite records detail a rapidly growing shipping operation. The first transfer of LNG occurred on November 26, between the Arc7 Vladimir Rusanov and the Arc4 Pskov and lasted approximately 96 hours. Since then at least ten more transferred were conducted, with seven occuring in just the last ten days.
Novatek is still in the process of optimizing the careful ballet between vessels delivering LNG from the port of Sabetta on the Yamal peninsula and vessels arriving from western Europe. As a result a number of vessels spent up to five days in a holding pattern to await the arrival of their counterpart vessel before entering the transfer area.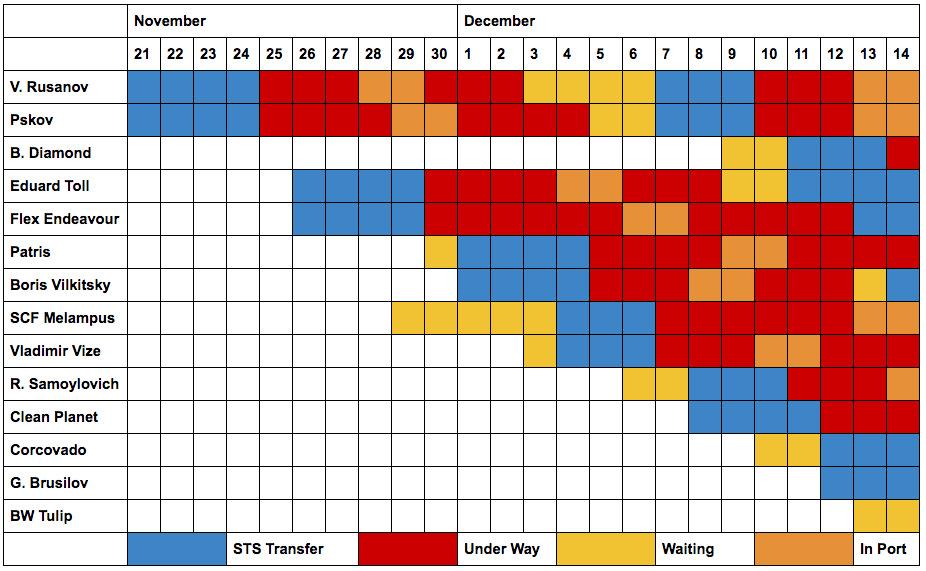 As the travel time from Sabetta to Honningsvåg is shorter than from Honningsvåg to the ports of western Europe, Novatek currently deploys six Arc7 carriers on the former route and eight conventional LNG carriers on the latter.
A round trip journey from Sabetta to Honningsvåg, including receiving LNG in Sabetta, sailing to Honningsvåg and transferring LNG, and returning to Sabetta, takes approximately fourteen days. In comparison, the return voyage to western Europe takes between 16-18 days depending on where the destination port is located.
On average each transfer operation in the Sarnes- and Kåfjords takes around 80 hours, more than twice as long as port-based loading and unloading of LNG. Natural gas bound for Europe was delivered to Rotterdam in the Netherlands, Thamesport in the United Kingdom, and Montoir and Dunkirk in France.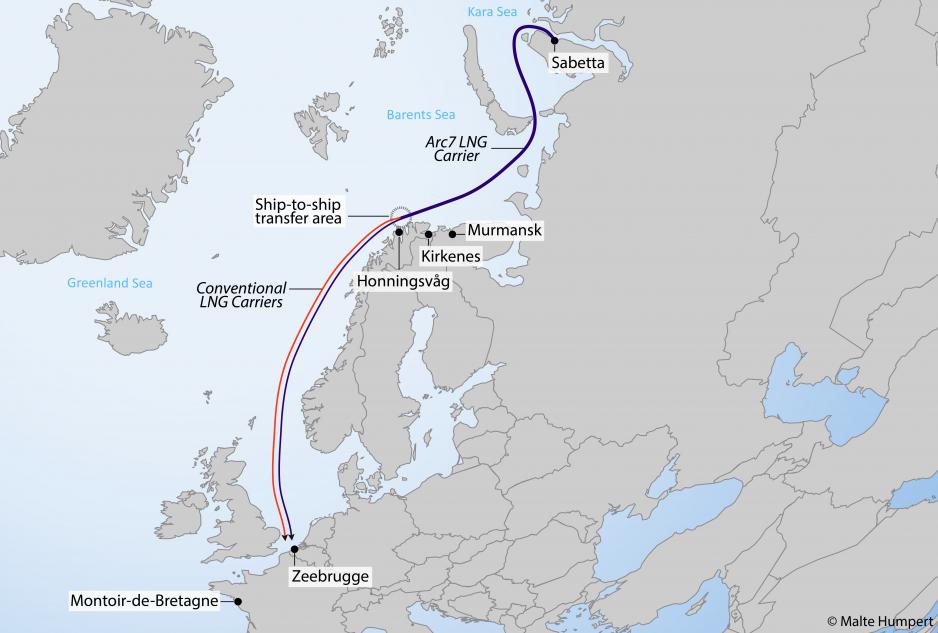 U.S. criticizes Norway's role in LNG operation
Norway's role in the transfer operation has raised eyebrows across the Atlantic in Washington DC. In statements made to Reuters news agency the U.S. State Department called Norway's role counterproductive "at a time when Russian gas comprises a growing proportion of Europe's energy imports, additional volumes of Russian gas will undercut Europe's energy diversification efforts."
And while Russia's natural gas sector was largely exempt from the extensive economic sanctions imposed following the country's war with Ukraine in 2014, Novatek is subject to financing restrictions, which forced the company to secure alternative funding for its Yamal LNG project in China.
In comments made to High North News, the Ministry of Petroleum and Energy rebuked the U.S.'s criticism and stated that "Europe has a well functioning gas market. The planned ship-to-ship transfers of Russian LNG in Northern Norway is a commercial project. The fact that LNG is brought to the market via such transfers is not a concern for the Ministry."
Novatek reacts to U.S. critique
It remains to be seen what level of pressure, if any, the U.S. can exert on Norway in this matter. Nonetheless, Novatek is aware of the political implications of its current operation off the Norwegian coast and aims to open an LNG transshipment hub near Murmansk by 2022.
In this week's Arctic development meeting with Russian Prime Minister Dmitry Medvedev, Novatek's Chairman of the Board Leonid Mikhelson specifically alluded to the U.S.'s recent remarks and highlighted the importance of developing its own permanent transshipment capabilities.
"Already today, we see that Norway, due to our LNG transshipments, has come under pressure from Western partners, so we need to start transshipment in Ur Bay as soon as possible."
For now the waters off the Nordkapp will continue to bustle with economic activity as Novatek grows its Arctic natural gas operations and will rely, at least in the short-term, on Norway to facilitate exports to Europe.