North Pole Explorers May Need Rescuing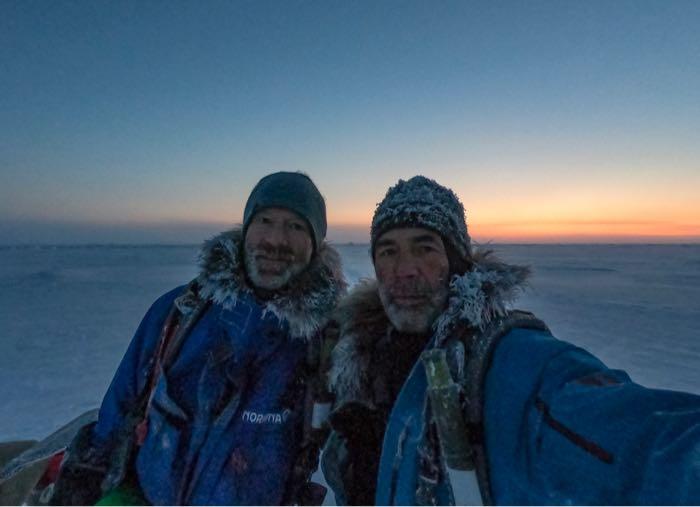 North Pole explorers Børge Ousland and Mike Horn have investigated the opportunities for being rescued on the ice in case their progress does not improve.
Yesterday, news broke in Norway that Børge Ousland and Mike Horn have been in touch with the Joint Rescue Coordination Center for Northern Norway to investigate rescue opportunities should they have to interrupt their currently ongoing expedition.
The JRCC coordinates all rescue operations (land, air, sea) on Norwegian territory between the Arctic Circle and the North Pole.
According to Ousland's support crew member Lars Ebbesen, who is also a seasoned polar explorer, Ousland and Horn have food left for 17 days. He says to NRK that after reaching the North Pole, there has been spectacularly poor conditions and the two are behind schedule.
However, he says, weather conditions changed on Wednesday and it may be possible that the two reach the edge of the ice cap in the time remaining for which they still have food.
Assistance from research vessel FF Kronprins Haakon
Prior to the expedition, Ousland has been in close touch with relevant rescue offices to describe the route the two are taking.
The JRCC has confirmed to NRK that it will be possible to lift the two explorers out towards the end of the weekend if they so desire or need. This will be done by way of a helicopter from the research vessel FF Kronprins Haakon, which is currently in Svalbard waters.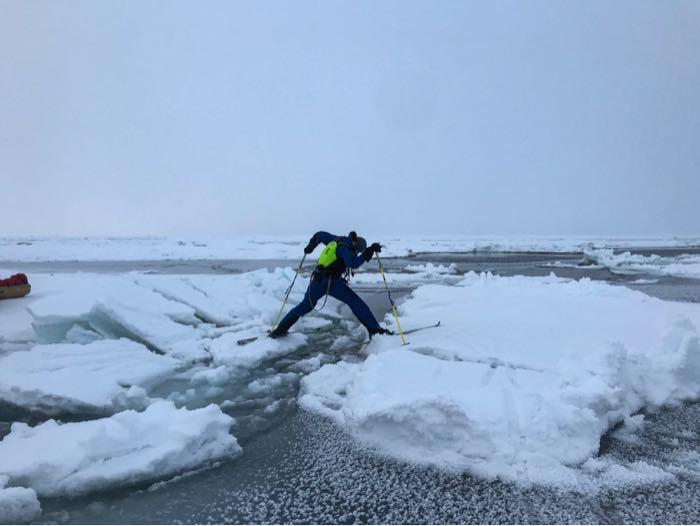 Thin ice and drift is challenging
Børge Ousland said yesterday on his Facebook page that the cold temperature (-26C) and biting sidewind provided a challenging day with bad glide. Progress is hampered by the ice drifting, so that the two do not only have to move south, but also adjust their course in order to compensate for the drift. That has been an issue ever since their passing the North Pole point.
Mike Horn similarly refers to the phenomenon in an Instagram update yesterday, saying this is a major challenge:
- The Arctic sea is not only shrinking in size, but it has also becoming younger and thinner over recent years. This causes the ice to break up and move a lot faster than it used to, which are two of the biggest challenges we have been encountering so far on our adventure. It is sad for me to admit, but in all my years as a professional explorer, I have never been so affected by climate change.
Last weekend, Horn described how this takes its toll on the mind:
- (…) spending the whole day walking first to the south towards our goal, then towards the east to compensate for the western drift, and finally towards the north to make our way around a huge open lead…so basically, it is as if we walked in a big circle today, ending up not too far from the position we left from in the morning…this is a painful process for the mind, he explained on Instagram.
Horn and Ousland will decide themselves
According to NRK, Lars Ebbesen will ask Ousland and Horn to decide whether they want to be lifted out in the coming days. This is based on the challenging weather and ice conditions as well as their being behind schedule and thus having limited food available.
- Things are under control, but this is an expedition balancing on the edge of what is at all possible, he says to NRK.