New Russian Foreign Agent Bill Tightens Grip on Independent Media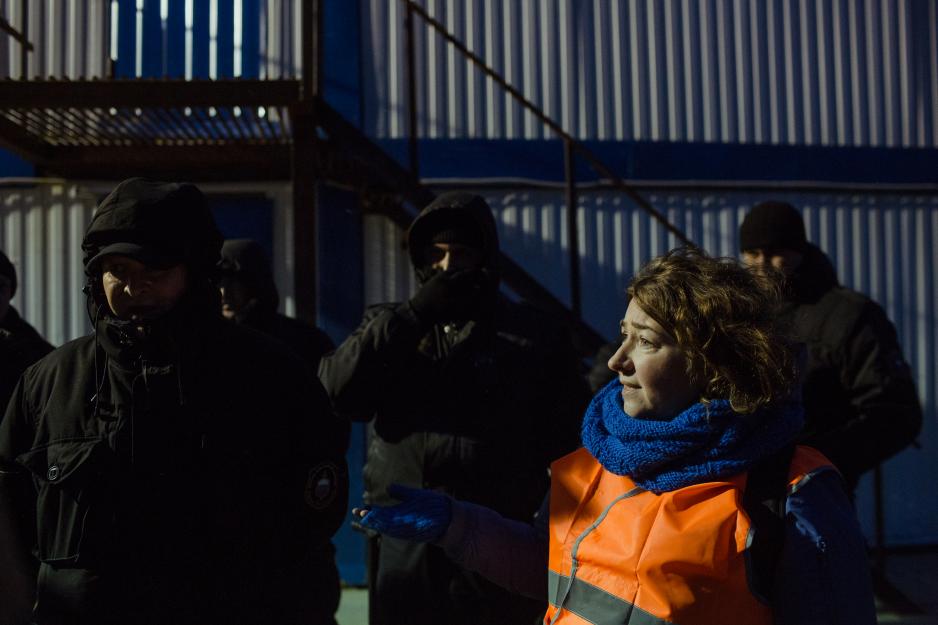 Russian journalists receiving support from abroad now run the risk of being labeled as agents, following the adoption of a new Russian bill. "I feel like a Jew in Germany in the late 1930s who is forced to stitch the star of David onto my clothes", says journalist Jelena Solvyeva.
"It is hard for me to understand what this bill will mean, as we do not yet know exactly how it will be used. But of course, I am scared. I write about a series of issues that are uncomfortable for the authorities", says journalist Jelena Solovyeva from Syktyvkar in Northwestern Russia.
Solovyeva works as a freelance journalist for a series of media, both Russian and international.
Human rights groups and freedom of speech organizations now warn that a new bill will lead to further restrictions for the freedom of press in Russia, including use of social media and bloggers.
The state duma last Thursday approved the third reading of a law that paves the way for journalists to be labeled as "foreign agents". 311 members voted in favor of approving, whereas four abstained from voting. None of the MP's voted against.
The bill is now to be approved by the upper house of parliament on 25 November and subsequently to be signed by president Vladimir Putin.
Journalists and bloggers exposed
The main features of the new bill is an expansion of a 2017 Act which  says that media that are involved with "political affairs" and receive support from abroad can be labeled foreign agents.
The new bill has received widespread criticism as it also makes individuals in the media now run the risk of being labeled foreign agent.
Amnesty International writes in a statement that the bill is "one step further towards a band on free and independent media", and a strong tool for quieting opposition voices. Human Rights Watch argues that the law will have a harmful effect on the already limited opportunities for independent journalism in Russia and that it thus should be dropped.
MP Leonid Levin, chair of the Committee for Media Policy, Technology and Communication, understands he worry that the bill will swipe broadly, however, he says bloggers and users of social media will not be hit by it.
"I stress that the text of the bill says they may receive this status, but it does not necessarily mean that they will get it. Proving that a journalist or blogger cooperates with foreign media or a foreign agent and has received compensation for this will be required, says Levin, according to Al-Jazeera.
Solovyeva argues the bill is consciously vaguely designed to target specific journalists that annoy the authorities, and to scare the rest of them.
"We do not know yet how this act will be interpreted as it is very poorly written. We do not know how violations will be punished. Perhaps there will be large fines. For us Russian journalists who work for and are paid by international media, this law will be painful. I feel like a Jew in Germany in the late 1930s, being forced to stich a star of David onto my clothes", Solovyeva says.
For us Russian journalists who work for and are paid by international media, this law will be painful.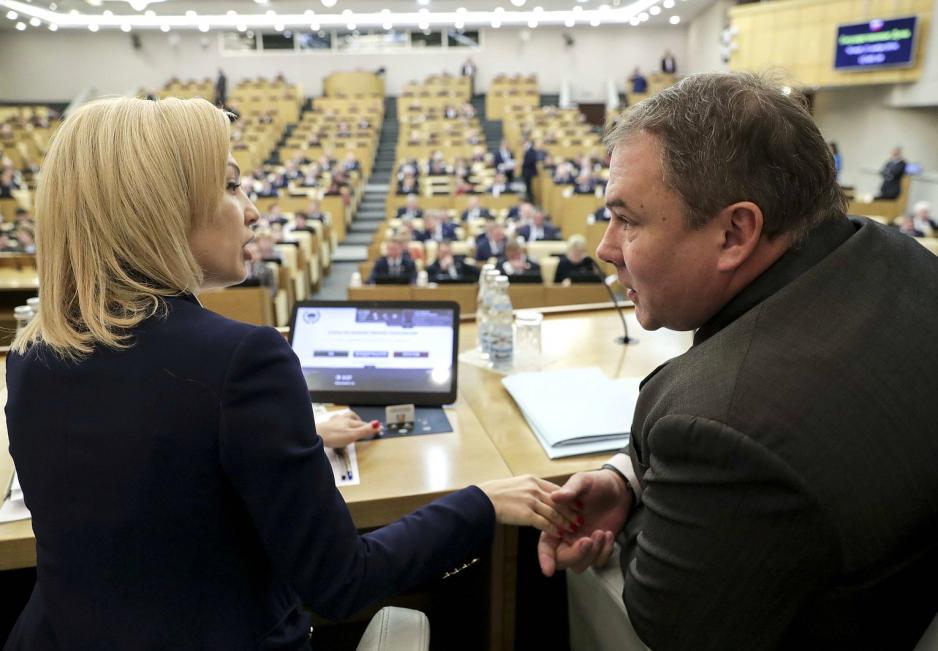 The Foreign Agent Act
The Act about "foreign agents" appeared in Russia following mass protests against Vladimir Putin's third term in office as president, in 2011-2012. There had been a good foundation for protests during Dmitry Medvedev's time in office as president, and when massive election fraud was proved during the Duma elections late 2011, the demonstrations commenced.
In March 2012, Putin once again assumed office as President and soon thereafter, the Duma started adopting laws that limited the freedom and rights of Russian citizens.
In November that year, the Act that requires NGO's (non-governmental organisations) that engage politically and receive foreign support to register as "foreign agents" with the Russian Ministry of Justice.
Legislators want to expand the existing act to also apply to individuals.
Negative connotations in Russian
The term "foreign agent" carries a very negative connotation in Russian and is strongly linked with espionage during the Cold War.
Persons or organizations labeled as foreign agents by Russia's Ministry of Justice have to mark all its publications with "foreign agents". They also have to register with the authorities and risk large fines if they do not submit detailed information about their financial affairs.
Human Rights Commissioner of the Council of Europe Dunja MIjatovic argues that the existing framework  in Russia is already restricting the work of civil society organizations.
"Expanding the scope and definition of the term "foreign agent" will deal a big blow for media freedom and for people's ability to receive and communicate information".
"Instead of adopting legislation that aims at intimidating and silencing journalists, human rights defenders and other individuals, the authorities of the Russian Federation should thoroughly review the current legislation in order to bring it in line with European and international human rights standards", Mijatovic writes in a statement.
Russian authorities are trying to place serious restrictions on citizens' desire to express their thoughts, writes Novye Izvestya.
Earlier this autumn, a lawyer working to defend environmentalists as well as a journalist covering the protests closely were arrested by Arkhangelsk police. Russian authorities have recently also stepped up their fight against opposition politician Aleksey Navalny and his anti-corruption organization FBK.
In August, the Russian investigative committee launched a money-laundering case against Navalny's organization. In October, the FBK was labeled "foreign agent" by the Russian Ministry of Justice. At the same time, the police conducted razzias against people in Navalny's organization all over Russia.
Russian authorities are trying to place serious restrictions on citizens' desire to express their thoughts
Works for "foreign agent"
Solovyeva has for the past year written a lot about the planned construction of a waste landfill at Shies, in Arkhangelsk county. The case has drawn massive national attention and the conflict between environmentalists and activists on the one hand and Russian authorities on the other is currently in a deadlock.
Two of Solovyeva's employers, the American-funded Radio Svoboda (Radio Liberty) and the web site Sever Realii, also owned by Radio Svoboda, have already been labeled as "foreign agents" in Russia.
"I receive remuneration for this work and also re-publish their articles on social media. In the new bill, individuals who receive money for posting foreign media content on social media are considered foreign agents. However; this decision probably does not apply to me as I am already receiving remuneration", says Solovyeva, who believes the new bill is a preparation for the 2021 parliamentary elections.
"The Russian government has fought independent media for a long time using different methods. First of all, it does not tolerate criticism – it worries that it might undermine power. Secondly, it fears that someone can use independent media to interfere with the election, which they want to control", says Solovyeva.