Life on the Arctic Coast: "Challenging to Get Hold of Labor in the Fisheries Industry"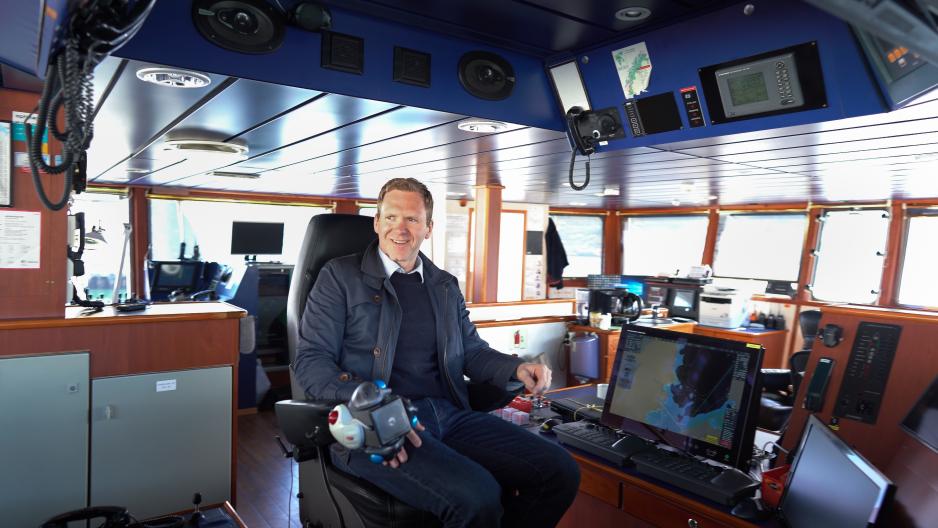 There is practically a queue to work on the fishing boats in the fisheries group Nergård. In the land industry, the situation is the opposite, and the company is struggling to find people with the right expertise. CEO Torvanger believes the government should implement necessary measures to make living along the coast of Northern Norway attractive.
The fisheries group Nergård is struggling to recruit people with special expertise for their facilities along the coast. Foreign labor is also becoming more challenging to get hold of, says CEO Tommy Torvanger. 
"We invest a lot in our facilities, and we aim to process more of the fish. We have come a long way with that on the pelagic side – with herring and capelin, and we aim to do the same in the white fish sector. However, we see that the more we invest, the more we need people with technical expertise," says Torvanger to High North News.
"More advanced machines are coming, and we need more people with specific certificates or expertise in advanced fields. However, it has been challenging to get hold of the people we need – and to make them settle down on the coast," he adds.
We barely have enough power.
Access to foreign labor
When it comes to foreign labor, Torvanger says that some of these workers are not coming to Norway anymore. Foreign labor has long contributed to making ends meet at fisheries businesses in season peaks, such as during the cod fisheries in the winter.
"The foreign workers have seen a 30 percent deduction in wages due to the weak Norwegian krone," said Torvanger.
Are you noticing the effects already regarding the supply of seasonal workers?
"Yes, we have noticed that for a long time. It has not been easy to get hold of people, quite simply. They earn less in Norway and better in their home country. It will be interesting to see how it will be in the winter, but we hope and expect that we will be able to get hold of the people we need," Torvanger elaborates.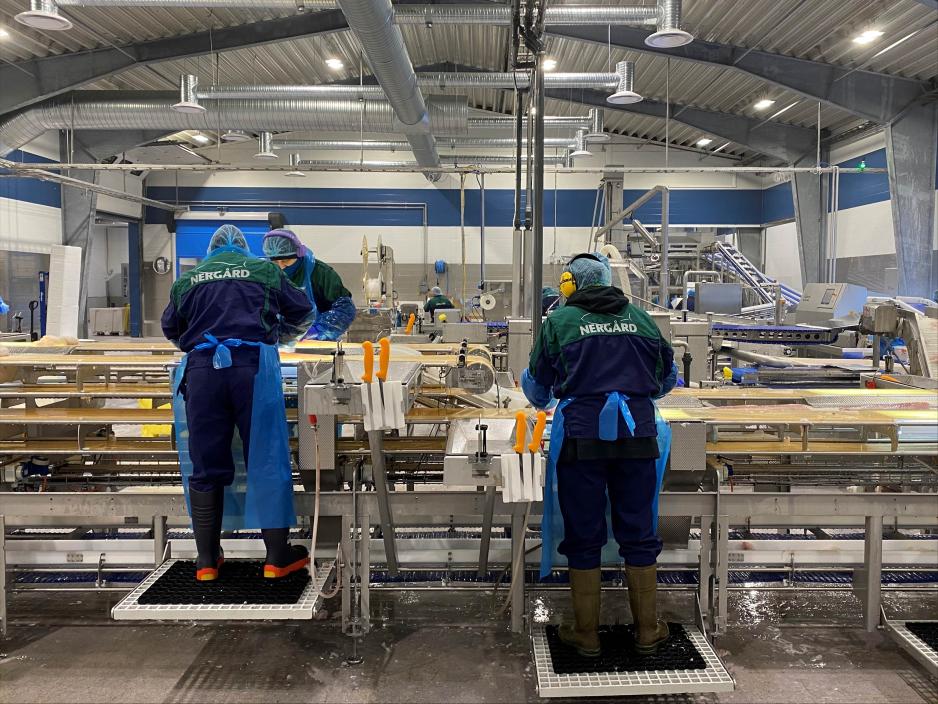 Great need
In September, the Nergård executive participated in the Coastal Municipalities' Fisheries Conference in Tromsø, organized by Kystens Tankesmie, where he raised the issue of settlement in the North.
"We have lots of vacancies along the coast and a great need. What can the politicians do to get people to settle down and work in the industry that you would like to see increased and more jobs created in?" he asked a number of politicians who were present during the debate.
"There are astonishingly few government jobs left in the places where we live. We barely have enough electricity. We are still there, contributing to jobs," he added.
Torvanger says the company offers "carrots," like better pay, to get people to settle, but that there is naturally a limit to how far they can go.
"We are trying to make it happen. It is difficult to get people to settle in outlying areas. In Tromsø, at least you do not lose 2 million when you turn the key in your newly built house."
"But it is not only salary that counts for these people," he tells the newspaper and adds that the relevant jobs related to technical personnel are year-round jobs. In order for people to move, a number of other factors must also be taken into account, for example, work, school, and leisure opportunities for families who move with them.
It is a problem that so many public services are taken away from local communities.
The fisheries company Nergård has its headquarters in Tromsø and owns and operates several fish plants on Senja, Sørøya and Værøy. The company also owns four large trawlers. The company is the second largest in Northern Norway in catching, processing, and sales. The company is owned by Norsk Sjømat (Norwegian Seafood) with 60.10% and the Icelandic group Samherji (39.90 percent).
Torvanger says that the situation around labor is completely opposite at sea. People are practically queueing up to come aboard, especially among young people.
"The average age is around 30 years. It is one of the positive things we have experienced in the past year; being a fisher has taken on a completely different status," he states.
Lacking infrastructure
What do you think should be done from the government's side?
"It is a problem that so many public services are taken away from local communities out there. The municipalities are left to themselves. All services not carried out by the municipality disappear. The state is withdrawing more and more. We see this everywhere."
"And when it comes to power: In Senja, there is not enough power to do anything at all. Last fall, we received a letter from the Norwegian Water Resources and Energy Directorate that any new project in Northern Norway that requires more than 1 MW of energy will essentially be rejected," adds Torvanger.
The Nergård CEO says that it should be a primary task for the politicians in the time coming to implement measures that make living on the Northern Norwegian coast attractive."
"I do not think they can get around taxes, they have to look at it to make living here attractive," he continues.
"In addition, traveling between Finnmark and the south of the country is extremely expensive. For a family of five, the price tag for flying from Finnmark to Oslo can easily be NOK 50,000. There are also major flaws in public transport. What the authorities lay down as a basis for community development in central areas is lacking in many of these places."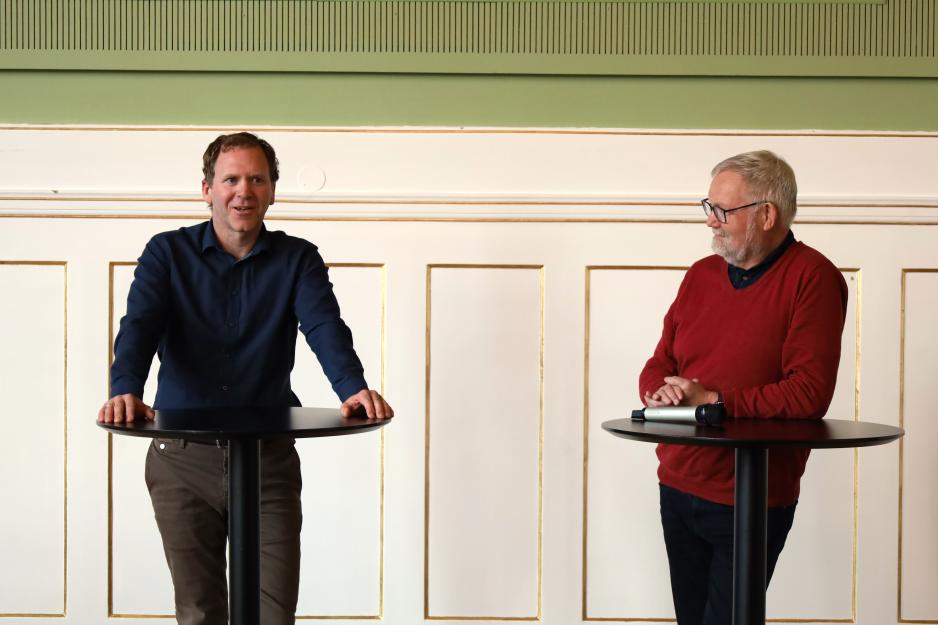 Criticism of the trawl fleet
During the debate organized by Kystens Tankesmie, criticism was also directed at the trawl fleet, which is represented by Nergård, among others.
The large trawlers are primarily rigged to freeze the raw material, said chairman and principal owner Steinar Eliassen in Norfra in a debate with the Nergård manager. Norfra, with headquarters in Tromsø, operates fish plants in Lofoten, in Karlsøy municipality in Troms, and in Nordvågen in Nordkapp municipality.
Eliassen added that, back in the day, the trawlers were mainly given quotas to supply the fishing industry in Northern Norway with fish.
"We have far too little raw material available throughout the year. And this raw material is the kind that we compete with you for [Nergård, ed. note], among others, as the trawl fish you were supposed to supply your factories with is leaving the country frozen," claimed Eliassen.
"The modern trawlers, which come ashore with 1,000 tonnes when fully loaded, manage to unload in less than a day. They leave approx. 20 øre per kilo in wages at the terminal. We create jobs from every kilogram of raw material, 50-60 times more than the non-gutted frozen fish does," he added.
A big problem in Northern Norway
Storting representative Geir Jørgensen in the Red Party referred, among other things, to bad experiences along the coast with the industry in the trawler fleet.
"The more success they [the large trawling companies, ed. note] with their plan, the worse it is for the coastal communities," he answered the Nergård boss about the lack of labor.
"But what you bring up is extremely important; we see it in the fishing industry, schools, and the healthcare system; the big problem in Northern Norway is that we do not have enough labor for the existing jobs. We have facilitated a lot for the business world; now we have to start arranging for society as a whole, and then completely different measures will be needed," continued Jørgensen.
A lot of criticism has been directed at you in the trawl fleet when it comes to jobs and quotas. What do you think about that?
"Yes, undoubtedly. It is often based on the perception of what we do and the perception of what they thought Kjell Inge Røkke should have done in the early 2000s [with the acquisition of quotas, ed. note]. But little is based on what we actually do," says Torvanger.
Do you create local and regional ripple effects where you operate?
"Yes, in the billions range. About 200 people live in Senjahopen. At most, we have over a hundred people working there. Eight hundred people live in Værøy. We also have over 100 people working there at most. On Sørøya, we buy fish from up to 80-90 boats per day during the season. Where we are present, it has major ripple effects, and we contribute a lot to the local community," replies the Nergård manager.
"Ten years ago, the message was that we had to create new jobs. We have created new jobs. Now it is the politicians' job to ensure that it becomes attractive to take these jobs," he concludes.
This article is part of High North News' series of reports on life on the Arctic Coast. Read the previous article on Agnete from Bø in Vesterålen, who became manager of the fish plant in Skarvågen at the age of 23.
Feel free to share tips with our journalist, Hilde Bye.