Arne O. Holm says:

A Journey between the Abandoned and A New Era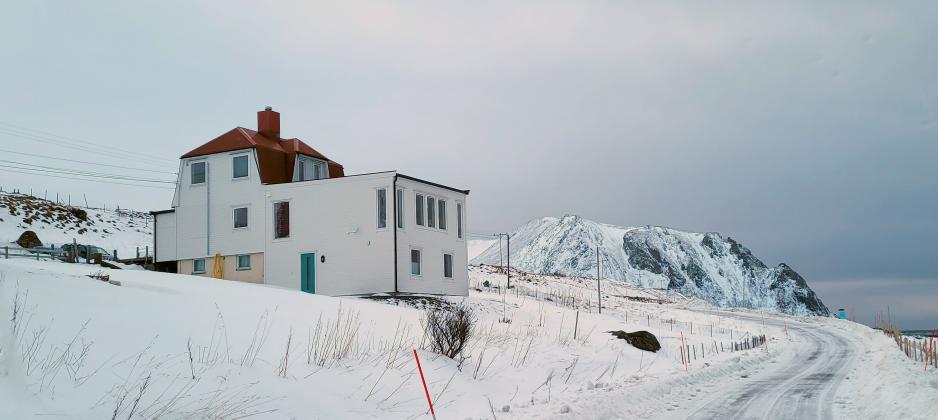 (Commentary) Alta: Half-way through a winterly northern reporting journey, the contrasts are what makes the strongest impression on me. I move slowly between abandoned houses and high-tech industries. Between the international and the abandoned.
The driveways that have not been plowed this winter either are in respectful distance of industry with a high level of self-esteem.
Lumping together
I do not see an abandoned region, although the future-predicting statistics are gloomy. But I see a region that has moved. It is lumping together around smaller and bigger towns.
It has also refined its international advantage, bringing its nomadic history into modern export companies, cheered on by all including the region's two universities. Along with their de-centralized units and locations, the universities constitute a network of competence and will to create.
And university towns are not emptied. They grow on behalf of a region forever chasing competence and expertise.
The abandoned houses, too, those in which the only remains of days gone by is the apparently ever-lighting outdoor lamp, speak of past optimism.
They had everything it too, perhaps with the exception of a sense of aesthetics
Sense of aesthetics
I can tell from the annexes too, along the border areas towards the East. Annexes – this North Norwegian symbol of how someone once wanted to move up and about. They had all it too, perhaps with the exception  a sense of aesthetics. Annexes reaching out in all directions to offer an indoor life adjusted to increased salaries and a growing number of children in the family. Regardless, they are a testament about faith in the future, a faith that nevertheless had to kneel when facing that very same future.
Today, the number of children is lower, and the architects increase their numbers. The rooftop angles refusing to dance along with the original house are replaced by giant windows moving ruthless nature into both bathrooms and bedrooms. Windows are often as out of place as the annexes once were, yet they too are a symbol of new wealth and optimism. Of a new era.
A new era in which the North keeps crossing borders.  No longer just on foot into Russia, Finland or Sweden, or by boat for those who settled along the coast and sailed far and wide.
Crossing borders
Today, borders are crossed at a high pace. A region living off exports is dependent on infrastructure that can sell increasingly advanced products. Where we used to be a raw material supplier before, we have gradually attempted to take control over the entire value chain.
The history of the North knows now borders
A lot remains, yet even today the modern North Norwegian industry is an industrial melting pot. That it how it has to be when new markets are to be understood and conquered.
I have med companies with staff from 14 different nations. I have met management teams alone that comprise seven or eight nations.
And here lies some of the tools that may challenge the demographic downhill.
The arrows of Statistics Norway are copies of the rooftop angles never finding their place when they were connected to houses that were not prepared for them.
Because this business that grows in the High North, business that wants to conquer the world, is opposing and strongly contrasting the sinking population figures.
The pandemic is hard
As goes for the international art and research power located in the High North.
Through opening borders, through reinforcing international interaction and strengthening international competence, we may be able to turn those arrows.
It is, basically, all about continuing and refining our international tradition – every step of the way.
The story of the North knows no borders.
It took a pandemic to remind us that there are borders in the High North too.
That is why we currently are a people hard tested.
For the money-movers, borders don't matter.
For those creating values, days may be really hard right now.
This commentary was originally published in Norwegian and has been translated by HNN's Elisabeth Bergquist.