About Meeting People in the Middle of Their Own History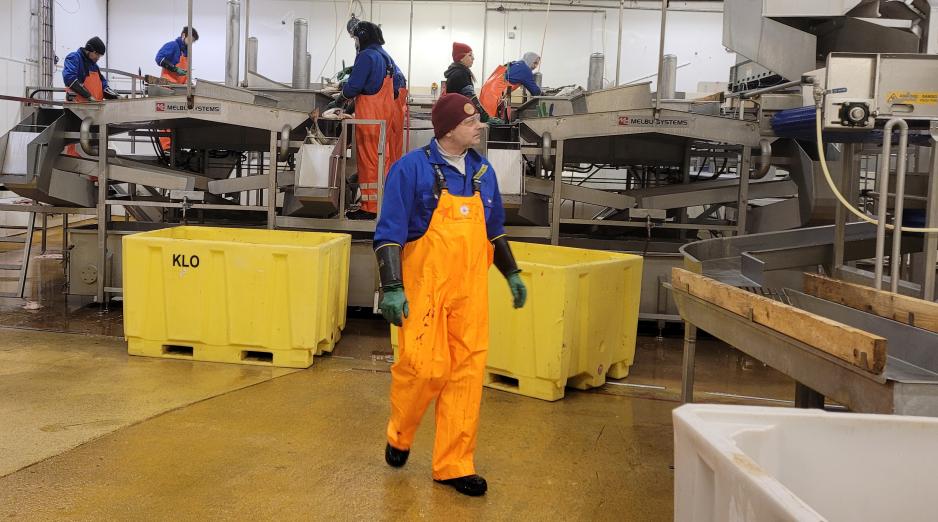 (Commentary) Narvik: From my involuntary exile in an office at home, I have taken the plunge and stepped out to meet those who never had that same opportunity to protect themselves and their nearest ones against the pandemic. The treacherous computer screen separating me from my interviewees is gone.
I have rarely been this busy. Letting a journalist loose in the High North after one year of digital hibernation can be compared to letting a two-year old loose in a toy store.
Mobile office
Equipped with a mobile office I have set off on a journey through the High North and the Arctic. Like most journalists who have done their job using digital solutions, I struggle with a sense of having missed out on something vital.
After 12 March last year, reality was reduced to a selection of people with access to laptops and positions. A position in society that qualifies them to a platform on Teams or Zoom or any other digital platform.
Most people are not there. Not just because technology in and of itself may be demanding and unavailable, but because the demand for "ordinary" people is limited in the conversations that opened up when the world shut down.
They are not on Teams
The discussion about foreign workers in the fish industry is an illustration that goes to prove the social selection that is taking place in society during the pandemic.
I was an active participant in this debate, while embarrassingly acknowledging the whole time that an important piece of my research was missing. The seasonal workers from Poland, Lithuania and Romania were not in my phone list, nor in my Teams chat catalogue. There were only CEO's or foremen at various companies. Valuable sources they were, too, fully equipped with technical tools to breaking through the digital wall of sound. But not exhaustive when the story about the pandemic's significance in the High North was to be written.
Reality reduced to a select few
There are many "fish workers" out there in society, whether they work in kindergartens, in schools, at the local shop or pharmacy, or if it is just a kid in despair because he is missing out on football tournaments and concerts.
What they have in common, is that they become nearly invisible when journalism is made from an office at home.
Confusingly magical
My own first meetings with people on this northern road trip were confusingly magical.
I saw the sparkling and energy in their eyes. The sound was crystal clear, and breaks were not longer than they had to be for us to have time to draw our breath. No technical disruptions, no interrupting questions like "Do you hear me? I seem to have disconnected for a bit.".
Nobody responded to email or chatted with others while we were talking with each other. They did not read the papers when others were talking.
They have my full attention, and I have theirs.
I have met people bursting with stories to tell. Proud over what they have achieved while national journalism has focused on American elections and a never-resting pandemic.
Every experience grows into an event
Proud, but also amongst them, those in despair who nevertheless refuse to give in. Those who have seen both their private economy and their company struggle against closed borders, lost export opportunities or an investment not allowing for profits to dwindle when we all of a sudden went from being almost invulnerable to becoming brutally hit.
Historic moment
Meeting people in the middle of their own stories is the reason why some of us chose journalism as a profession.
Yet the joy over being so warmly welcomed is perhaps what makes the strongest impression on me.
Journalists are not necessarily the professional group our readers want to have knocking on their door. In particular not when times are hard. Yet in this historic period, the fear of being forgotten or ignored is perhaps bigger than insecurity in meeting with a journalist.
I have barely started this reporting journey in the High North. Yet it feels like I have been on the road for a long time. Experiences abound. The contrast to working from an office in my home is so great that any and every experience becomes an event.
I am, in other words, exactly where I as a journalist should be. Feel free to join me on the ride.
This commentary was originally published in Norwegian and has been translated by HNN's Elisabeth Bergquist.