Op-ed:

India's Arctic Policy: Strong foothold on science and business interests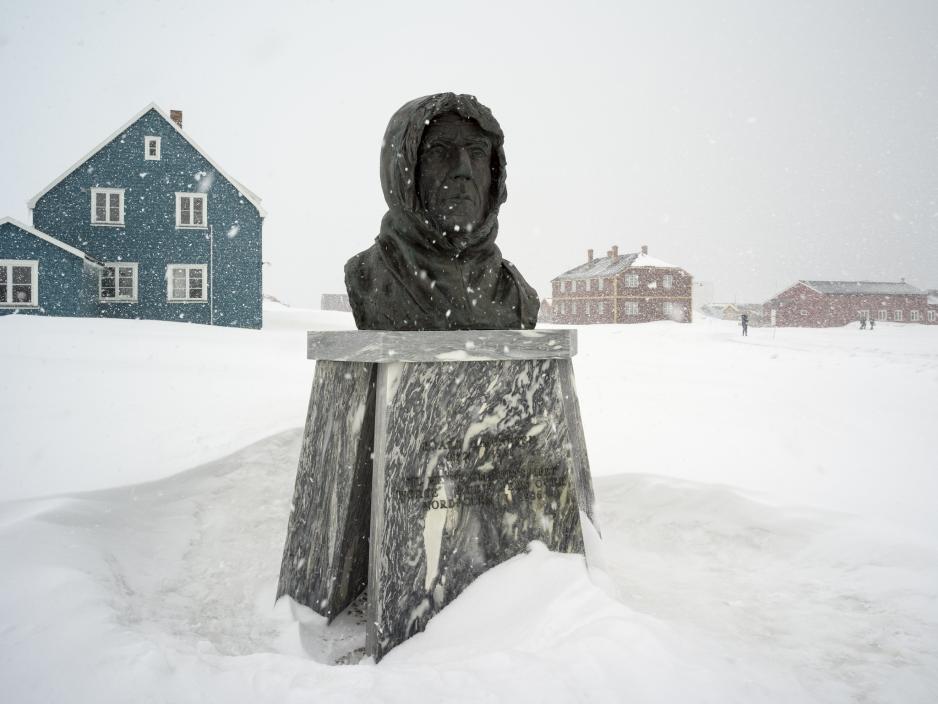 This is a debate article, written by an external contributor. The article expresses the writer's opinions. High North News is not responsible for the content in external links.
India, which has been an observer state to the Arctic Council since 2013, has published its long awaited Arctic Policy in March 2022. The document is well-crafted and shows an understanding of major tendencies in Arctic geopolitics and business. Climate change affects the Arctic like no other place on earth. India is impacted by climate change in the areas of economic security,  agriculture, water security, and sustainability.
In the policy document India re-iterates its connection to the Arctic via its scientific research in Antarctica and their so-called third pole 'The Himalayas'. The document is proactive and dynamic with a clear expression of economic and business interests in the Arctic such as energy exploration, mining, food security, and shipping.
The document outlines six pillars of India's Arctic Policy: Science and Research, Climate and Environmental Protection, Economic and Human Development, Transportation and Connectivity, Governance and International Cooperation, and National capacity building.
Scaling up Arctic research
In 2007 India established a Himodri, India's Arctic station on the Svalbard that since then has hosted over three hundred Indian researchers. India has been actively engaged in Arctic oceanographic, atmospheric, pollution and microbiology research. The policy states that India is determined to scale up its Arctic engagement to even higher levels by establishing dedicated institutional funding support for Arctic research at the national level.
Perhaps, the most noticeable commitment is a decision to acquire a dedicated I class Polar Research Vessel and develop their own capabilities for construction of such vessels.
India's space capabilities for the Arctic
India has one of the most ambitious space programmes in the world. Pertaining to the Arctic, India's Policy mentions several capabilities. Indian Space Research Organisation (ISRO) operates a series of satellites (RISAT) for radar imaging earth observation that can be deployed for the study of the Arctic region.
For assisting in the safety of maritime navigation in the Arctic, India proposes the use of India's Regional Navigation Satellite System (IRNSS). Furthermore, parts of the Arctic have a low level of digital connectivity. Satellite-enabled communication and digital connectivity in remote areas could be filled by India's expertise in this area.
India sees its role to help Arctic nations conduct surveys to gauge their full potential.
More presence in the Arctic is projected by establishing  satellite ground stations in the Arctic for optimal exploitation of Indian satellites.
In 2023 a joint NASA and ISRO mission called NISAR is expected to be launched. The NISAR mission will measure Earth's changing ecosystems, dynamic surfaces, and ice masses providing information about biomass, natural hazards, sea-level rise, and groundwater, and will support a host of other applications.
Taking into account that space data will be freely available and open to the public it will enable research and the development of space technology business applications in the Arctic. Preparedness to harness space data will lead to economic opportunities that are already mentioned in the policy document.
Examples, of such economic opportunities, are services in the Arctic related to, telecommunications and connectivity, maritime safety and navigation, search and rescue, hydrographic surveys, climate modelling, environmental monitoring and surveillance, mapping and sustainable management of marine resources.
Economic interests
The Arctic is the world's largest undiscovered hydrocarbon prospecting territory. Mineral deposits include copper, phosphorus, niobium, platinum-group elements, and rare earth metals. India sees its role to help Arctic nations conduct surveys to gauge their full potential. India aspires to strengthen collaborations with the Arctic States in sustainable living and non-living resource exploration.
At the same time the policy document does not provide any concrete examples, rather points out that potential cooperative exploration projects must be identified and mapped. It is encouraging that the Policy bases India's Arctic economic development strategy on the Sustainable Development Goals guide.
As it stands there are no Indian members in the Arctic Economic Council (AEC), which is an independent forum facilitating business-to-business activities in the Arctic. The Policy inspires India's chambers of commerce and industry to increase private investment in the Arctic, including through public-private partnerships and encourages Indian firms to join the AEC and participate in the AEC's five working groups.
Recent cooperation between Russia and India has been characterized by Indian investments in Russian oil and gas companies.
India has extensive experience in developing robust low-cost social networks through digitisation and innovation that provide a range of services from education to food distribution to health care. According to the policy paper, this expertise is transferrable to the Arctic States.
The increased usage of the Northern Sea Route brings opportunities to India for collaboration with shipbuilders who specialize in Ice-class vessels for polar operations and for Indian seafarers to crew ships engaged in Arctic transits.
International cooperation
India participates in numerous fora and organizations engaged with Arctic matters. Since joining Arctic Council in 2013, India has been actively participating in meetings of Senior Arctic Officials and contributing to the six Working Groups of the Arctic Council.
The landscape of Arctic cooperation is going to change as seven Arctic states (Canada, the Kingdom of Denmark, Finland, Iceland, Norway, Sweden, and the United States) condemn Russia's ongoing action in Ukraine and pause participation in the Arctic Council. In its policy document, India states that it will "pursue international cooperation and partnerships with all stakeholders in the Arctic region".
Recent cooperation between Russia and India has been characterized by Indian investments in Russian oil and gas companies. The shifting geopolitical situation is affecting the Arctic illustrated, for example in the suspension of  Arctic Council cooperation.
Observer countries like India would need to re-design their engagement with seven Arctic states and Russia, which can be a difficult balancing act without India taking a political stance on Ukraine.
Overall, the policy prepares the ground for a much stronger and more vocal India in Arctic research and economic development. The Arctic Policy will be implemented following India's Arctic Policy Action Plan. It is inspiring to see the language of sustainability and inclusivity and adherence to the United Nations Sustainable Development Goals in the policy text as Arctic development is critically dependent on them.