Increased interest in the Arctic: "The U.S. Army has made a significant pivot"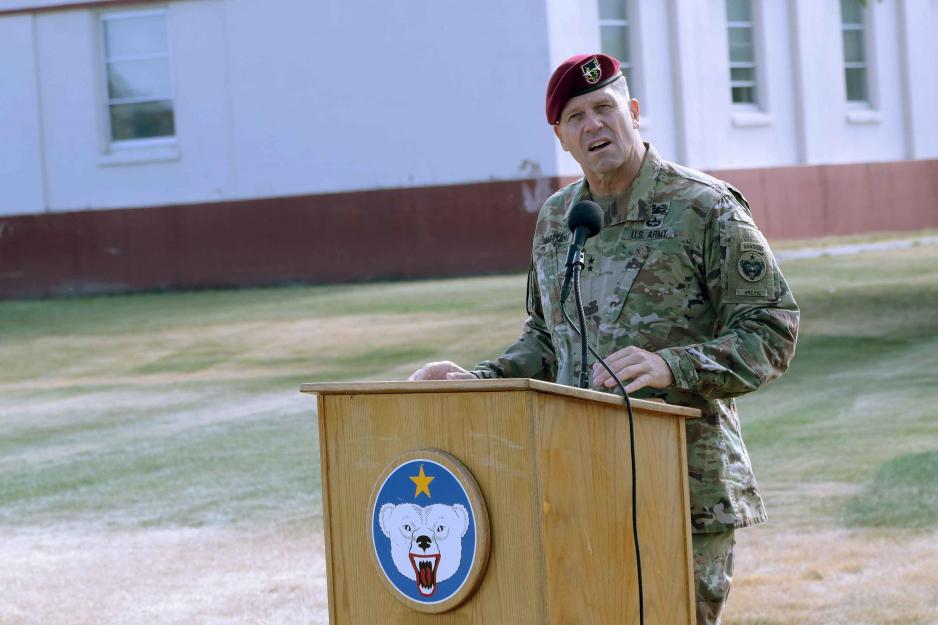 There is a pivot in the U.S. Army to train and operate more in Alaska to rebuild skills, according to Major General Peter Andrysiak, commander U.S. Army Alaska. He says the U.S. Army soon will release its own Arctic strategy.
As the Arctic region sees increased interest, the Army has made a "significant pivot and investment," Major General Peter Andrysiak, commanding general of U.S. Army Alaska said during the Alaska Federation of Natives (AFN) annual convention.
Andrysiak explained that the Army is undergoing several changes. Some of the transformations over the last years include investments in army facilities and families in Alaska. "We are also making this pivot to train out here," the Major General added. 
He says maintaining readiness in extreme cold is critical when looking at those Arctic-adapted forces, the readiness, abilities and recent activities of great power competitor Russia. 
Refocus on the Arctic
"While we do conduct operations in the Arctic there is a lot of work that needs to be done and there is a recognition of that. The Army, during the time with global war on terror has largely made units much the same and we don't have the unique capabilities anymore," Andrysiak adds. 
"For a couple of decades we've been meeting significant demands around the world, to a degree it's taken its toll. There is a realization that we've got to slow things down and refocus. For us to be able to turn and refocus on the Arctic and training here is really good, it matches where we live, where we want to operate and where we should be focusing."
Andrysiak mentioned that the Stryker Brigade Combat Team which is part of U.S. Army Alaska just finally returned the last of the soldiers back in July, as they came out of duty in Iraq and Syria. 
"We are going to focus to rebuild the skills that we have lost over the years," the commander of U.S. Army Alaska continued.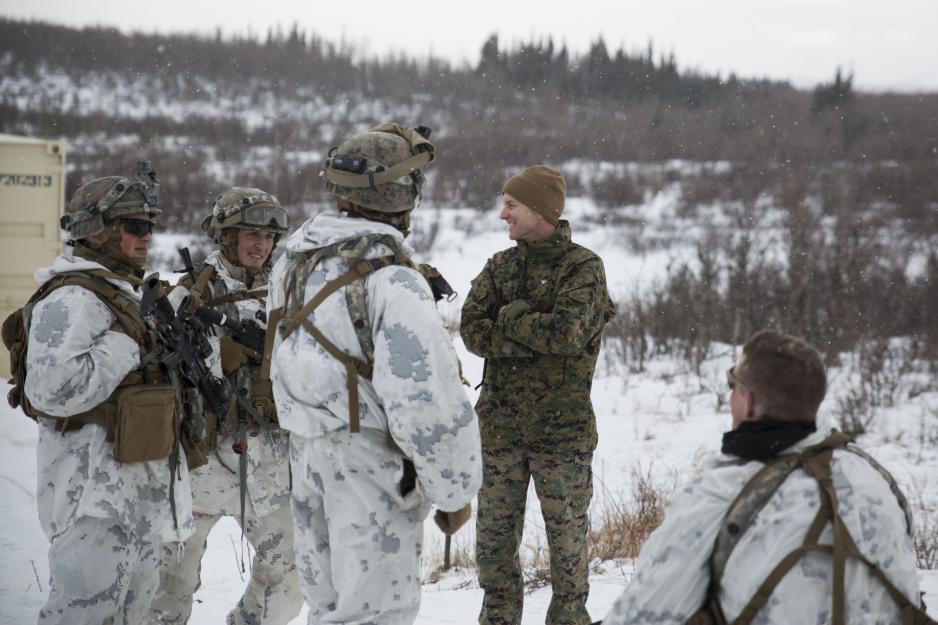 Army's Arctic strategy underway
According to Major General Andrysiak, the Army has recognized the need for Arctic-adapted capability and is moving towards its own Arctic strategy.
"I think it's more of a recognition that the Arctic is big place, it's not just here. The Army is going to have to operate in this environment in other locations. It's an identification of a gap that we have in our force", Andrysiak says on the upcoming strategy. 
"U.S. Army Alaska is providing a lot of the input in terms of how do we get there as a force. There is a recognition that we probably got to build out capabiltiy that is Arctic-adapted, do some investment and build out new capabilties. We are doing a lot of work with the Army's recognition of that."
Secretary of the Army was recently back for the second time in nine months, among other things for feedback on the U.S. Army's upcoming Arctic strategy, Andrysiak says, "which they are currently building out and plan to deliver after the holidays." 
From a military perspective, the Arctic used to be almost a natural buffer for us.
"A number of army senior leaders have made their way through here," the Major General continued, referring to several visits by the Chief of Staff of the Army as well as the Secretary of the Army. 
In early September, U.S. Secretary of the Navy Kenneth Braithwaite also visited Alaska, his first visit since being appointed and confirmed. In July, Secretary of the Air Force Barbara Barrett toured the state just a few weeks before unveiling the Air Force first strategy for the Arctic Region. 
"Secretary Barrett's visit to Alaska highlights the strategic importance of the Arctic. The Department of the Air Force maintains the majority of forces in the region, with fighters, tankers, and surveillance aircraft, as well as systems and infrastructure to support our nation's and allies interests while respecting the Alaska Native community and their environment," Lt. Gen. David Krumm, commander of Alaska NORAD Region, Alaska Command and 11th Air Force said in a press release. 
New dynamics 
"From a military perspective, the Arctic used to be almost a natural buffer for us. But with increased ranges, increased navigation and with different technological advancements, the Arctic is now an avenue of approach to our homeland, " Lieutenant General Krumm said at the AFN convention. 

He pointed to several key dynamics that have changed in the Arctic, among them the physical environment and advances in technological capabilities "that have changed the dynamics of being able to do defense and creating a different approach for us here in the Arctic." 
"All these factors that have accelerated our need to protect our homeland from new challenges have been reflected in a number of different and new strategies being released by the Department of Defense and from several of the service branches."
"We have to readjust the way we view the Arctic to make sure that we can protect our homeland from a range of capabilities, those includes conventional, nuclear and cyberspace weapons."
"What we know we have to do is invest in the foundation for operations in the Arctic, that is going to involve equipment, locations, training, things like search and rescue, and others that are critical to operate in the region. It means that we will need to exercise more, and work with all our federal and state governments. We also have to do this with our partners. Among them the Alaska native tribes, who knows the region best, quite frankly," Krumm said.