I Was Not Going to Kyiv, I Was Going to Kirkenes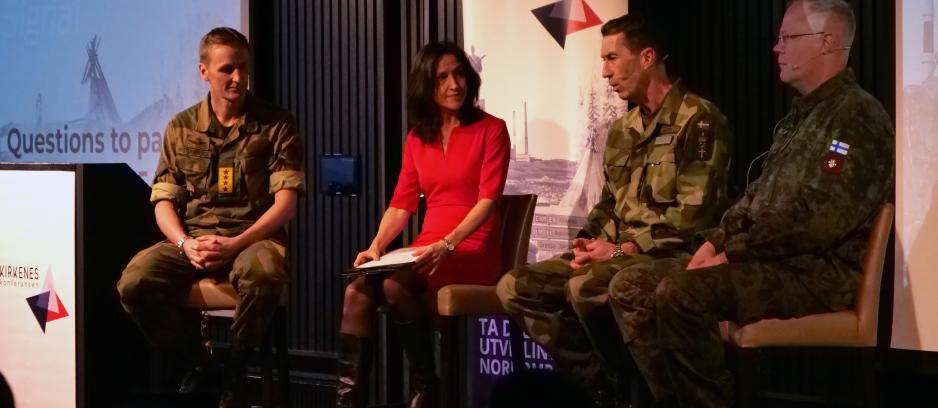 (Commentary) For almost 9 hours, the small Dash-8 plane fought its way through Northern Norwegian winter storms. Three of the said hours were spent in a battle from the plane's parking lot to a petrol pump a couple of tens of meters away. It would have taken me a shorter time to fly from Oslo to New York.
It would have been cheaper too.
But I was not going to New York. I was going to a small town in the far east of Norway, literally on the border with Russia. Kirkenes is on the same longitude as Ukraine's capital Kyiv, but much further east. A flight from Kirkenes to Kyiv would lead me east of both Moscow and St. Petersburg. I would have flown across a country ravaged by a bloodthirsty despot.
The weight of Europe
But I was not going to Kyiv. I was going to Kirkenes and the Kirkenes conference.
For two days, I was going to experience a conference apprehensive of the weight of a Europe under intense security policy pressure. A Europe at a bloody war with Russia, a Europe on a desperate hunt for energy, a Europe as an increasingly more lonely democratic project.
I said goodbye to a Russian ambassador.
Kirkenes, a town with less than 10 000 inhabitants, is according to national authorities the frontline in a military confrontation with Russia, which is waging its war at the same longitude a few miles further south.
A town that has been granted a wish they never had of free childcare, in the hope that some families with small children will choose the border town next to the belligerent neighbor as a safe place for the young and hopeful to grow up.
Insisted on its legitimacy
However, the Kirkenes conference as a meeting place insisted on its legitimacy as a forum for dialogue, and could once again achieve a victory for those who still believe and hope that Eastern Finnmark can overcome both war and statistical doomsday prophecies. 
That is my privilege as a journalist.
On stage, it ranged from uniformed Nordic chiefs of defense to business leaders with an almost defiant belief in what they are doing. Local politicians demanding answers from soaring jet setters from the national, political guard. Artists who have produced border-crossing performances for decades and who will continue to do just that. Jobs looking for people. Entrepreneurs who thirst for political decision-making.
Privilege
It is my privilege as a journalist, whose journalism is about something quite else than mirroring a capital's image of its national territory, to participate in such meeting places. 
Today, the sun was shining, and the little airplane that spun around an airstrip east in Norway is once again on schedule. That should also be a goal for national authorities when the world meets again in a small town in the far east of Norway.
This commentary was originally published in Norwegian and has been translated by Birgitte Annie Molid Martinussen.