Arne O. Holm says

The Norwegian TV Screen Are Riddled With Uniforms, but the War Is Not the Subject in Question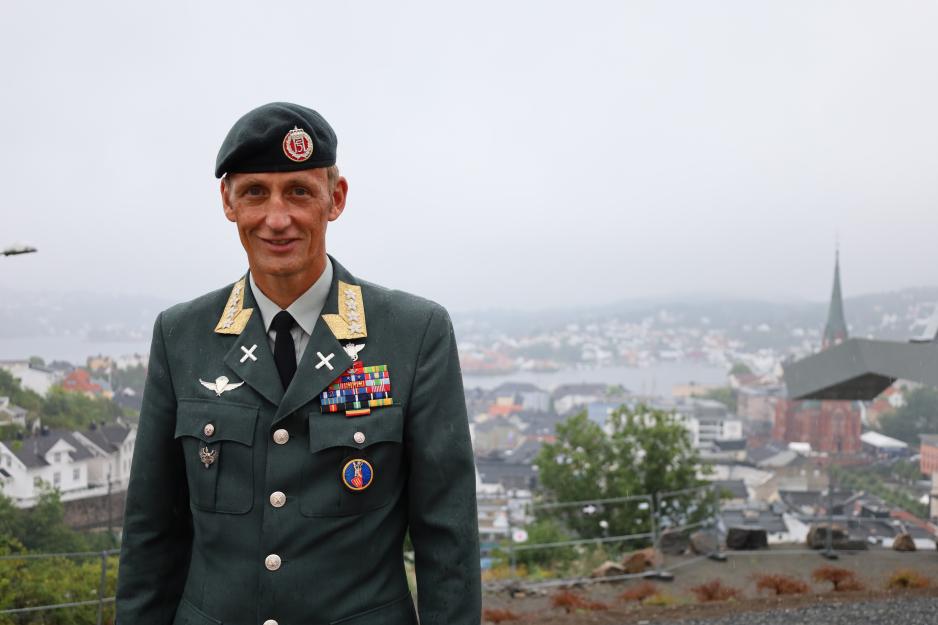 (Commentary) Our neighboring country Russia has gone to war against another neighbor and never before have the TV screens been more filled with military uniforms and distinctions. The war, however, is not the subject in question.
Exactly one year has passed since Russia invaded and waged war against Ukraine. It has had major consequences for other countries on the border with Russia, not least in the military sense.
Most obvious through the Finnish desire to go from alliance freedom to applying for membership in NATO and a significant increase in the military activity and tension in the Arctic and the High North.
It is therefore wholly reasonable that uniformed military personnel often appear on national newscasts.
A negative culture or not?
But on Norwegian TV, it is not the war or questions connected to Norway's military defense capacity or our ability or will to supply Ukraine with weapons, that concerns the Norwegian Armed Forces' leadership.
I almost cannot believe it.
Instead, the subject in question is sexual harassment. It is about whether or not verbal and physical abuse against female conscripts is a negative culture or not. Or, like now after the recent report from NRK, about why beer and booze are cheaper inside the military camp than outside.
I almost cannot believe it.
I live in a part of Norway where it is hardly possible to get a binding answer to whether or not Northern Norway is to be defended in the case of a Russian attack or if we must wait for allied forces and deploy the resistance further south.
I live in a part of Norway that is defined by its proximity to the Russian border, where exercises with Norwegian and international forces have almost become a part of our daily life.
But nevertheless, questions like why male and female soldiers should share bedrooms or cabins are frantically looking for sensible answers among the Armed Forces' leadership. People are questioning why girls who claim to have been raped by their male fellow soldiers are not taken seriously or receive answers to their reports.
Can't even keep order in the bedroom.
Stories of abuse
The stories of abuse as part of everyday life for some of our private soldiers started long before the Russian invasion of Ukraine, but are still "alive and well" far into the war's first year.
The Norwegian Armed Forces, not least in light of the war, should present itself as the most strategic and well-organized part of the democratic society, but instead reveals itself as an organization whose leadership cannot even solve serious issues in a six-person room in a crew placement.
With ascending military rank, the officers instead present excuses, then apologies, before what is claimed as expressions of deep regret.
In the middle of an ongoing war in Europe, the Armed Forces' leadership is faced with questions of how we can feel safe when we send our children to mandatory military service. Not if we can be safe if the war were to spread along other borders than the one Russia with despicable means is trying to remove between itself and Ukraine. 
Called on the carpet
When the Norwegian MoD Bjørn Arild Gram takes the unusual step of literally calling the defense leadership on the carpet, it is not to be briefed on the nation's military preparedness during an ongoing war.
It is to ask the same leadership why sexual harassment is part of mandatory military service.
The old saying «like talking to a brick wall" seems descriptive of a more meaningful dialogue than the one young women are trying to engage in with the Armed Forces' leadership.
This commentary was originally published in Norwegian and has been translated by Birgitte Annie Molid Martinussen.