Freyr Stock With Sharp Drop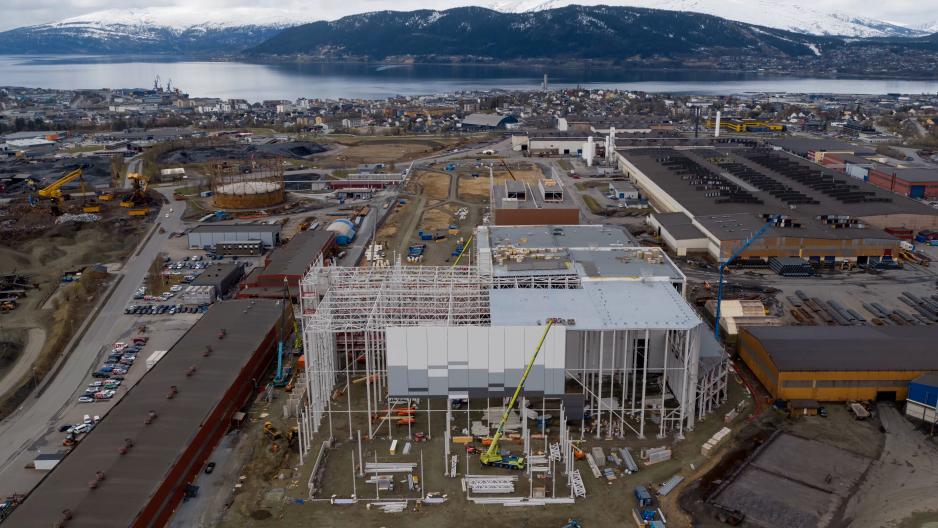 The stock price of Freyr Battery, which wants to develop battery production in Mo i Rana, Northern Norway, has dropped throughout the past year. The price has dropped significantly during this last month.
Freyr Battery was listed on the New York Stock Exchange (NYSE) in the summer of 2021 to raise capital for the company's venture in Norway. Eventually, the company has also extended its ventures to the US.
The company secured NOK 7.3 billion in new equity at the stock market listing to realize the battery factory Giga Arctic in Mo i Rana, Northern Norway.
Collapse on the New York Stock Exchange
In October 2021, Freyr's stock price was between 9 and 10 dollars, while it had reached a peak of a little over 15 in November 2022, one year later.
After this, the stock price has dropped steadily, and figures from Nordnet show that the stock is down a whopping 69 percent in the past 12 months.
The stock price has dropped sharply by 28 percent in the past month. On the morning of October 10th, the price is 4.42.
Earlier this month, the Norwegian news paper Finansavisen wrote that the drop has led to enormous losses in value for several of the Freyr owners' stocks and options. 
Production not started
"The stock price is a reflection of what we deliver. We work hard to demonstrate that we can produce batteries quickly and on a large scale. When this is in place, it will be visible in the stock price," said Chairman Tom Einar Jensen to Finansavisen earlier this fall.
He added that the essential thing to Freyr at the moment is to demonstrate that the company can produce batteries of good quality in the customer qualification factory in Mo i Rana, as well as to finalize the funding for the two factories to be built in Norway and the US.
Ventures in the US
The giga factory's establishment in Mo i Rana has been estimated to cost NOK 30 billion and has been referred to as potentially one of the largest establishments in mainland Norway in recent times.
In June 2022, Freyr announced an investment decision of NOK 17 billion in Giga Arctic in Mo i Rana. The Norwegian government has said they will contribute NOK 4 billion in loans and guarantees for the giga factory.
According to Freyr, the company needs more than NOK 15 billion in extra capital injections to complete the factory.
Freyr has previously presented plans to start production in Mo i Rana at the end of 2024. As High North News reported before the summer, however, the project in Mo i Rana is continuing at a measured pace – in favor of a venture in the US with the construction of the Giga America factory in the state of Georgia. The US venture was accelerated with the US Inflation Reduction Act (IRA).