Freyr Battery Looks to Finland and the US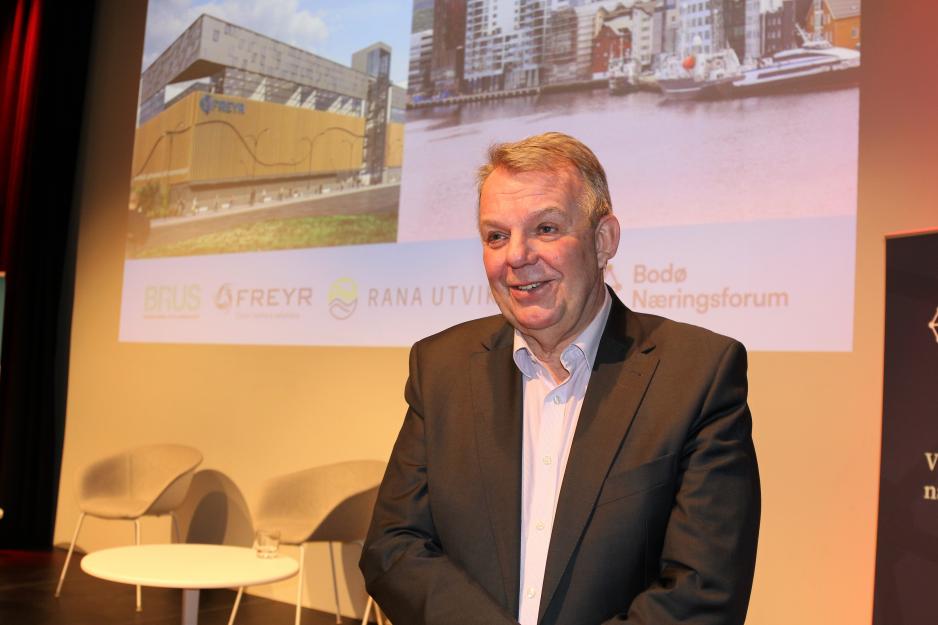 The company also reports that they have bought property "somewhere in Europe"."Until the Norwegian government finds a solution to the EU tax, we will not be producing electric car batteries in Norway," says Executive Chairman of Freyr, Torstein Dale Sjøtveit.
Freyr Battery's construction of Giga Arctic in Mo i Rana in Northern Norway is underway. The battery factory of NOK 17 billion will be one of the largest establishments in mainland Norway in recent times.
Over 600 people are to be employed in this factory alone. The supply industry and a potential new gigafactory, Giga Borealis, come in addition. There will be over 1000 people employed just in the construction phase.
Giga Arctic is scheduled to be in production towards the end of 2024.
"We hope to have a battery to present by then," says Executive Chairman of Freyr, Torstein Dale Sjøtveit.
A spanner in the works
Despite the grand plans, Norway's non-membership of the EU and the US' new subsidies of the national industry puts a spanner in the works of the battery factory's production of other products than battery cells. Plans for electric car batteries from the factory in Mo in Northern Norway have been put on hold until further notice.
As of today, we do not have any plans of producing electric car batteries in Norway.
From 2027, electric car batteries must have their origin in the EU or the UK. Norway is considered a third country and will be required to pay ten percent in taxes. 
"Until the Norwegian government finds a solution to the EU tax, we will not be producing electric car batteries in Norway," says Sjøtveit to High North News.
"We might be able to build electric car batteries in the next factory that will be built in Norway if the government is able to solve the issue of the EU tax, but we do not have any plans for this in Norway as of today. Batteries that are produced in Mo i Rana will go to energy storage systems. So they are not subject to the tax in question," says Stjøtveit. 
In other words, only battery cells are produced in the Giga Arctic factory. These are put into modules and then placed in containers for storage.
Giga America
Now, Freyr has bought properties in both Finland and the US, as well as "somewhere in Europe", a location they are not willing to disclose at the moment.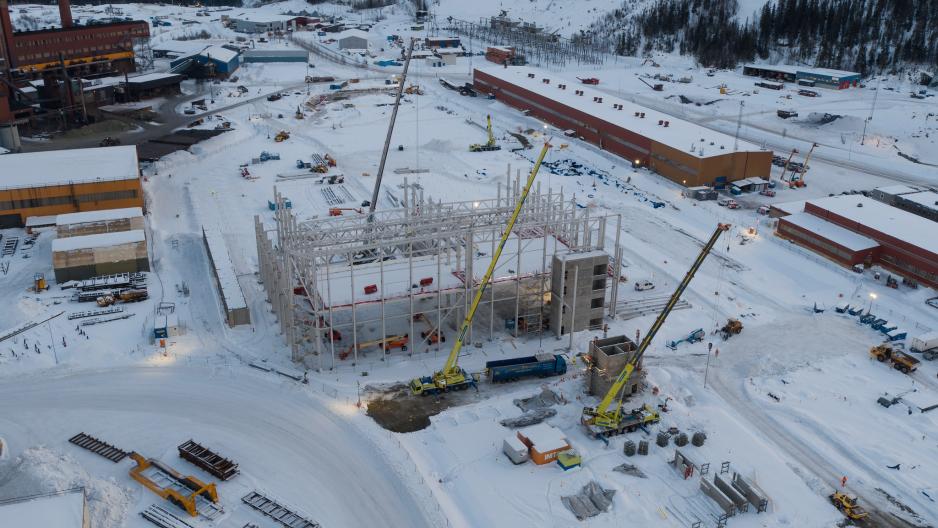 Before Christmas last year, Freyr announced that they are accelerating their planned American expansion because of President Joe Biden's "Inflation Reduction Act" (IRA), which amounts to an impressive USD 369 billion.
The act comes into force this year and will ensure green restructuring in the US through subsidies, tax benefits, and loan schemes. A number of the subsidies in the act depend on goods, such as batteries and windmills, having a certain proportion of components produced in the US or in countries with which the US has a free trade agreement.
Exceptions
Work is currently taking place in the EU to ensure an exception to prevent European goods from losing their competitiveness in the American market. It is important for Norway to be a part of such an agreement. 
However, Freyr Battery does not wait for the Norwegian government to solve the issue and is now developing American Giga America while simultaneously constructing the Giga Arctic factory in Mo i Rana.
The initial phase of Giga America will be a cell production module of approx. 34 GWh. After all the planned construction phases are concluded, Giga America is expected to be one of the largest projects within battery cell production in the world.
The American factory will be established in Atlanta, Georgia, with its recruitment office in Boston, Massachusetts.
"The average price of a battery in the world today is maybe 120-130 dollars. And if you produce batteries in the US, you have an incentive of 25 to 30 dollars. So that is a very strong driving force which makes us want to invest in the US as well," says Sjøtveit. 
Initiatives in Finland
Freyr also announced last year an agreement with the Finnish city of Vaasa for the temporary lease of 130 hectares of land. The land will house Freyr's planned battery cell production facility in the EU and is part of the company's strategic cooperation with Vaasa to develop battery technology and production on an industrial scale in Finland.
Torstein Dale Sjøtveit cannot say anything about the actual start of construction in Finland and the US.
"What can you say about the property in Europe?"
"We have the one in Finland and we have also looked at property somewhere else in Europe. This is connected to the EU tax and that we are outside of the EU. Although we have the EEA, we have not secured ourselves when it comes to electric car batteries. But we can hope for a solution," says Sjøtveit.
There will be a need for major external contributions.
A growing community
Parallel with the construction of Giga Arctic in Mo i Rana, the local community prepares for the announced growth with residential construction, an international school, and a separate battery school. The latter opened on the 18th of January.
"There will be a need for major external contributions in supplier industries, competence, and capital, says Executive Chairman, Torstein Dale Sjøtveit.
He believes the actual number of employees at the factory in Mo is somewhat higher than the announced 1500. As of today, 200 people are employed at the facility and Freyr consists of 350 employees.
However, when the battery factory is in full operation, it is expected that the Rana community will grow by approx. 5000 inhabitants when the partners and children of the employees are included, i.e. an increase of 19 percent.
20 percent of the local investment in Freyr is also available for local businesses. This far, Sjøtveit estimates that 21 local companies that have worked with Giga Arctic have delivered goods and services for almost NOK 400 million.
Sjøtveit is clear that Freyr will also need local businesses going forward to keep the factory running around the clock.
This article was originally published in Norwegian and has been translated by Birgitte Annie Molid Martinussen.