Confirms Investment of USD 1.7 Billion in Battery Gigafactory in Northern Norway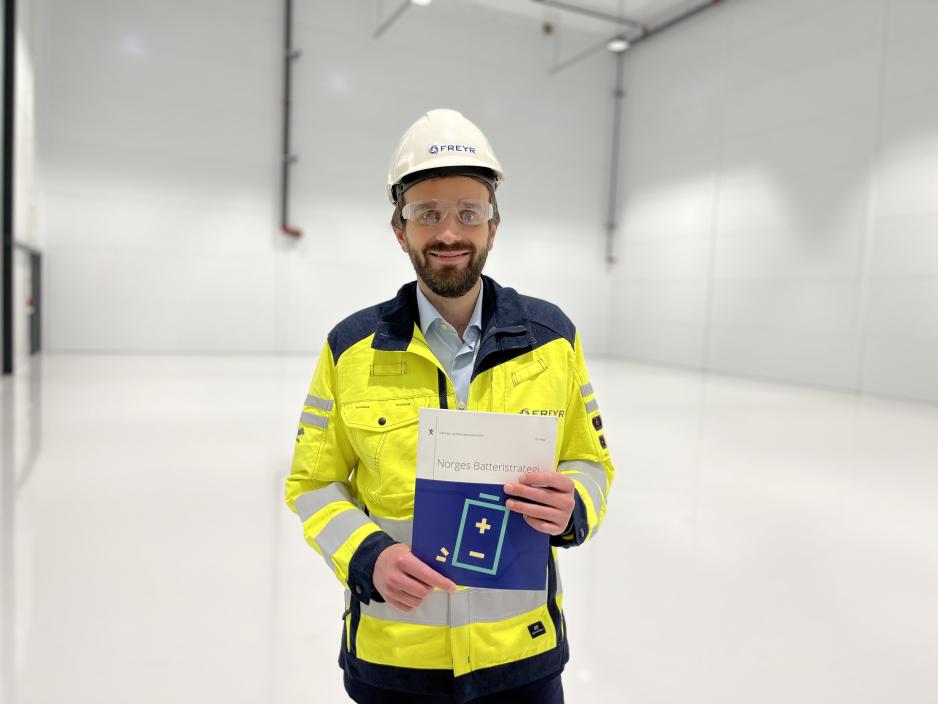 Freyr Battery confirms the construction of a battery gigafactory in Mo i Rana, Northern Norway. The Norwegian Government will support Freyr with NOK 4 billion, the Minister of Trade and Industry announced as he presented Norway's new battery strategy in Mo Industrial Park.
Minister of Trade and Industry Jan Christian Vestre (Labor Party) presented the government's new battery strategy on Wednesday.
The goal is for Norway to be an attractive host country for sustainable and profitable activity throughout the battery value chain, as well as attracting the large giga factories.
During the press conference Vestre held at the Mo Industrial Park, Northern Norway, he announced that Freyr's board has approved the construction of the giga factory in Mo i Rana.
Freyr's investment decision for Giga Arctic (formerly Giga Factory 1 and 2) is NOK 17 billion. The government will provide 4 billion NOK in the form of loans and guarantees for the giant factory.
Industrial history is being written today.
The Minister of Trade and Industry launched the following 10 measures for how Norway will further develop a coherent and profitable battery value chain:
Leadership in sustainability throughout the battery value chain
Promote Norway as an attractive host country for green investments
Enter into industrial partnerships with key countries
Provide capital, loans and guarantees that trigger private capital
Promoting access to competence
Facilitate more renewable power supply
Contribute to property and other central infrastructure
Ensure predictable, efficient and coordinated public processes
Support growing pilot municipalities
Leadership with regards to tomorrow's battery solutions and utilization of digital technology opportunities
"If Norway seizes the opportunities, the Norwegian value chain for batteries can employ tens of thousands of people and have a turnover of at least NOK 90 billion by 2030. Global demand is growing exponentially and Norway has very good conditions for success in this race", says Minister of Trade and Industry Jan Christian Vestre in a press release.