Former Mayor Rune Rafaelsen Returns the Russian Order of Friendship Received from Putin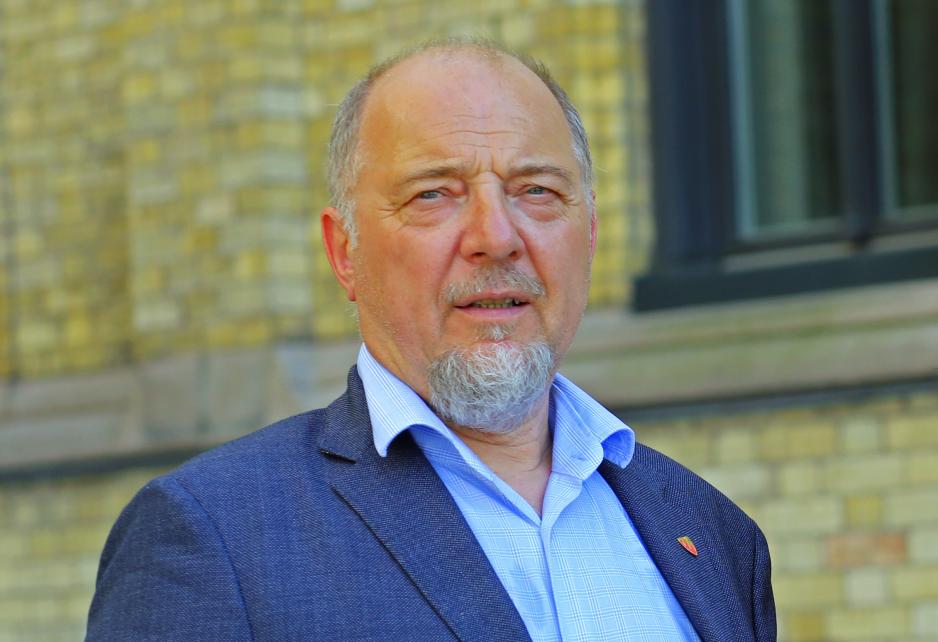 One of Norway's leading figures in Norwegian-Russian cooperation, former Sør-Varanger Mayor Rune Rafaelsen (Labor), returns the Order of Friendship that he received from the Russian president in 2020.
"Russia with its President V. Putin and his government on 24 February 2022 launched a brutal and meaningless attack on Ukraine. Civilians and soldiers die, and the Ukrainian civilian population is afflicted with incomprehensible suffering as a consequence of the aggressive war for which President Putin and his government alone are responsible."
These are the words of former Sør-Varanger Mayor Rune Rafaelsen (Labor) in a letter dated 28 February submitted to Russia's Ambassador to Norway, Teimuraz O. Ramishvili.
"Not only is it a violation against Ukraine, it is also a violation against the peace-loving Russian people. Many of my Russian friends are in despair and fear for the suppression the population is subject to, as they are against the war Russia has launched against Ukraine", Rafaelsen writes.
The letter states that Rafaelsen is returning the Order of Friendship that he received on 6 May 2020 from Russian President Vladimir Putin.
Rafaelsen has been engaged in friendly cooperation with the Soviet Union and later Russia for decades.
"In the statement following my being awarded the Order of Friendship it says that I have done a great effort in strengthening friendship and cooperation between people. I want to continue this, however, I can not wear a medal awarded by V. Putin, a person and president who violates all principles for cooperation and friendship."
"I hope the war will be brought to an end and that we once again can resume cooperation to secure stability, democracy and welfare on both sides of the border", Rafaelsen adds.
Cooperation activist
"For the past 40 years, I have been engaged with friendly cooperation with the Soviet Union and later Russia. As a teacher and headmaster in the 1980s, I was involved with school and cultural cooperation. Later, as leader of the Barents Secretariat, I was concerned with establishing large platforms for cooperation with Russia in all areas of society. I have openly criticizes Russian positions when it comes to civilian rights, and in particular the environmental damages Russia has inflicted on its own inhabitants as well as its immediate neighborhood on the Norwegian side of the border. This has, nevertheless, never kept me from believing that dialogue and cooperation is the best way of solving shared challenges", the former mayor writes in his letter.
"As mayor (2015-2021) and leader of the joint Finnish-Russian-Norwegian Border Council I continued this work. Participating in the 75th anniversary for the liberation of East Finnmark on 25 October 2019 was also a great experience. To me, it was important that I in my speech stressed that it was Russian and also Ukrainian and Belarussian soldiers of the Red Army who died between Murmansk and Kirkenes in 1944. The population in Norway, and in particular in Northern Norway, feel a deep gratitude for the effort that was made."
This article was originally published in Norwegian and has been translated by HNN's Elisabeth Bergquist.