Finnmark Hydrogen Project Receives Almost NOK 0.5 Billion From Norwegian Government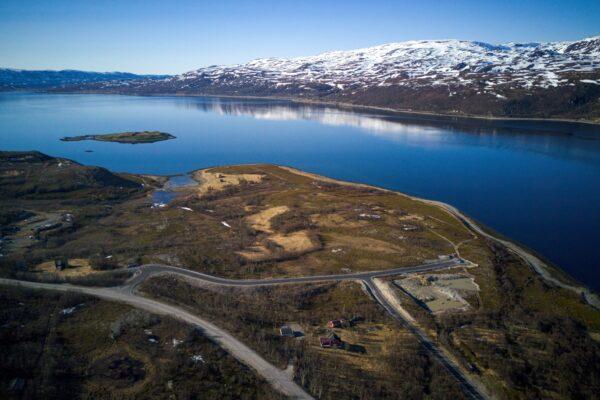 The Barents Blue project of Horisont Energi in Hammerfest, Northern Norway, is one out of three major hydrogen projects receiving a total of NOK 1 billion in support from the Norwegian state through its Enova innovation enterprise.
The funding was announced at a press conference this morning.
"This is a big day for the Barents Blue project", said CEO Bjørgulf Haukelidsæter Eidesen at Horisont Energi.
The Barents Blue project of Horisont Energi receives up to NOK 482 million from the grant. The allocation represents a significant step forward for the Norwegian hydrogen initiative, says the government.
"Norway is an energy nation with solid preconditions for performing well in the hydrogen market. These are three important projects that will contribute to cutting emissions from several sectors of society while also increasing wealth creation and employment in Norwegian industry", says PM Jonas Gahr Støre in a press release.
Low-emission ammonia production
Horisont Energi will, together with Equinor and Vår Energi, build Europe's first large-scale plant for low-emission ammonia production. This is so-called "blue ammonina" produced from natural gas, but with CO2 management, Enova writes.
"Barents Blue can become a flagship project with major significance for Norway and Europe", says Enova CEO Nils Kristian Nakstad.
The planned plant will be able to offer climate-friendly use of a significant part of the natural gas extracted in the Barents Sea.
Last summer, it was announced that the company has chosen an estate a few miles from Hammerfest, Finnmark, for its planned plant.
Storing CO2 
Here, access to gas is combined with experience in capturing and storing CO2. Ammonia may be an important and green energy carrier in several sectors, in particular in maritime transport as well as the process industry, according to the government.
"The core technologies have not previously been used at an industrial scale for ammonia production and that will be groundbreaking in and of itself, especially given the reduced energy consumption of the concept as well as the high carbon capture", Nakstad says.
Some 95 percent of the world's ammonia is produced from fossil fuels without carbon capture, also referred to as "grey ammonia". This results in large carbon emissions. Barents Blue will make ammonia produced with very low emissions commercially available as fuel for the maritime sector or as a raw material in the process industry, Enova writes.
The production facility "Barents Blue Ammonia Plan" will be awarded IPCEI Hydrogen project status; Important Projects of Common European Interest, Enova says.
The other two projects, TiZir in Tyssedal and Yara International, receive support of up to NOK 261 million and 283 million, respectively.
This article was orginally published in Norwegian and has been translated by HNN's Elisabeth Bergquist.