Editorial: Are You Ready For A Political Makeover, Jonas Gahr Støre?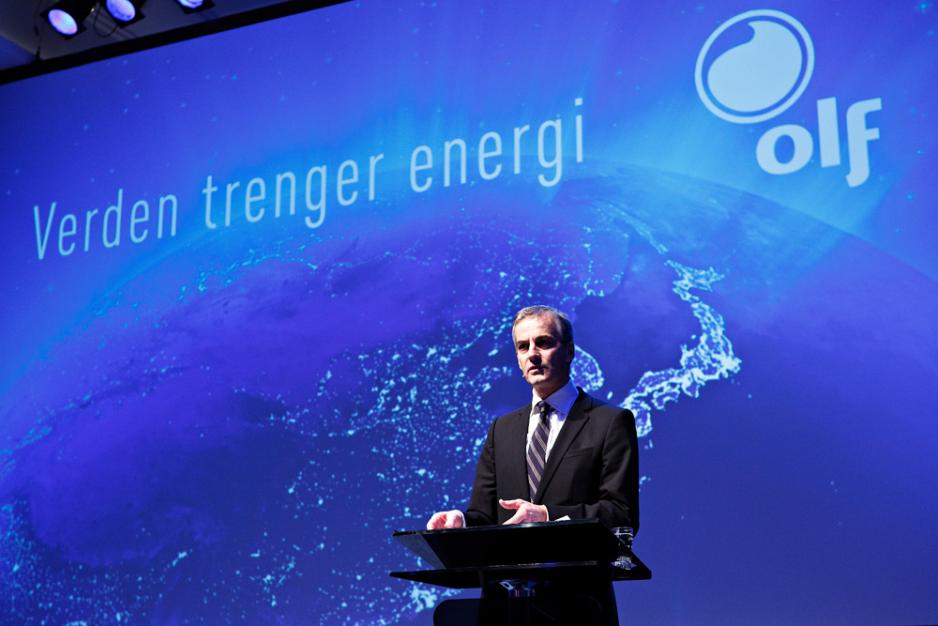 When you close the current Giske case, Jonas Gahr Støre, it's time to think of politics again. Democracy needs it. Feel free to look to the North in that process, our Editor-in-Chief, Arne O. Holm, writes in this editorial piece.

When you close the current 'Giske case', Jonas Gahr Støre, it will be time to think of politics again. Because Labour's biggest problem is presenting itself as a political alternative at all. Democracy needs it. Feel free to look north in that process. We need it.
Feel free to read this as a personal request. One of Labour's problems in recent years has been the scarcity of listening posts. You have excelled in telling us what you think is the current state of affairs; however, when our own stories are brought to light at conferences or in other arenas, you have mostly gotten up and left.
Either to catch a plane, attend the next meeting or a TV interview.
I was pissed off
That became very clear to me when I read an interview with Marte Gerhardsen at the end of last year, the Director of the Agenda thinktank. I know that Agenda is owned by LO (the Confederation of Trade Unions), not the Labour Party, and that Marte Gerhardsen's salary of NOK 1.3 million is not paid by you.
However, Agenda is the LO thinktank and through that also a key contributor to visionary social democratic policy, I should think.
What upset me, what pissed me off, was Gerhardsen's ignorant attitude to Norwegian industry:
"In areas where LO has had a strong historical position, in the industry, jobs are disappearing. Both as a consequence of the decline of major industrial corporations and as a consequence of our experiencing growth in the use of foreign work force."
Such analyses, such attitudes, sadly characterize the debate about the industry, in particular in the North.
Because it is not true that the era of large industrial corporations are over. On the contrary, they live and breathe quite healthily. Not just that, they are ahead of the green shift on the international arena.
The Mo i Rana industry park and Alcoa in Mosjøen are just two out of plenty examples. Sortland in the Vesterålen region sees keen founders constructing a cutting-edge fish processing plant worth NOK 250 million. In Finnfjordbotn you will find the world's most energy-efficient ferrosilicon plant. The mining industry is investing heavily in modern, environmentally friendly equipment and in Sørfjord municipality, which has a turbine wheel in its coat of arms, Europe's largest smelter is constantly modernizing.


In the head of theorists
No-one produces more clean energy than Norway's northernmost counties and there are constant efforts to transform this energy into modern industrial production.
The list could be longer, but you understand where I'm going.
The industry is only declining in the heads of theorists without knowledge of our region.
The industry is forward-leaning, climate oriented, on the offence and extremely willing to transform.
What is new is that it, more than before, needs competent labor in order to move on. Norwegian salary levels have long represented a challenge internationally. But in Norway, we pay less for highly skilled labor force than other countries do.
The Norwegian industry is, in other words, about to grow a competitive advantage, not the opposite.


You must listen to the stories
When you were foreign minister, you proved to be a visionary High North thinker. There is no reason to abandon these visions when you now chair the Norwegian Labour Party. You can play a political role instead.
Because Northern Norway needs visionary thoughts. The region's main challenge today is to supply the work force required for implementing an extensive effort, a.o. in industry. That is the only way through which we can fulfil your political desire for us to be a national economic center of gravity.
We will not reach these goals if the storytelling is all about how moving money and papers, real estate transactions and a speculative financial industry are the engines of Norwegian economy. And, through that, an attractive target for young people who want to make something of their lives.
I do not think you are fan of such storytelling.
But you also have to be clear about that when you move from quenching internal fires to being a political leader.
You must listen to the stories from the High North.
Democracy only works when there is room for genuine political debate. When there are options to choose from.




(This text originally appeared in Norwegian and has been translated by HNN's Elisabeth Bergquist.)





Les kommentaren på norsk