East Iceland Battered By Storms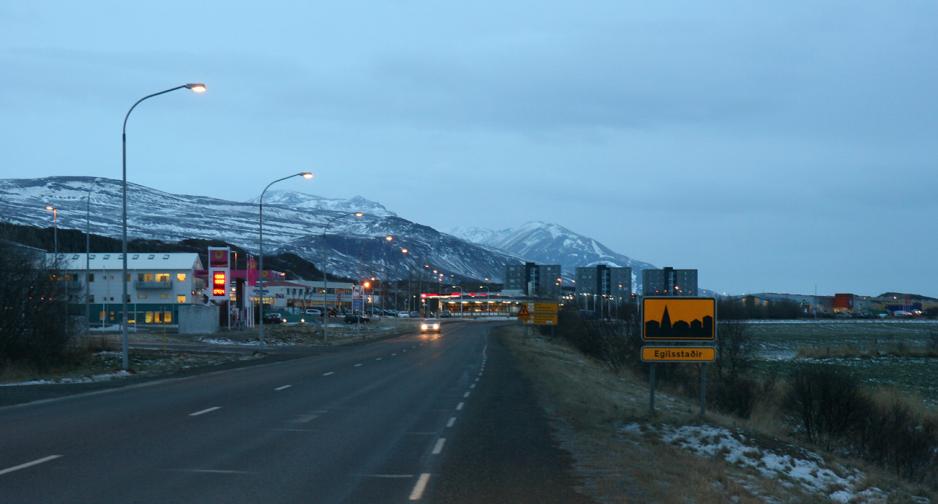 High winds pummeled northeast Iceland over the weekend, especially on Sunday, with extensive damage done to buildings and cars. No serious injuries have been reported.
This weekend's storm in East and North Iceland is described by many in the East Fjords as the worst in living memory, reports RUV.
MBL reports that high winds did ripped through roofs and smashed car windows in the East Iceland town of Reyðarfjörður.
"You could say that it's an utter disaster area here at the moment," Reyðarfjörður mayor Ragn­ar Sig­urðsson told reporters.
"I have never experienced anything like this before," adding that he had seen shrubs and bushes uprooted by the wind.
Surprised
Roads in the southeast of the country were still closed Monday evening. The final yellow weather alert expired at 23.00 Monday night.
Some tourists were slightly injured, when blown sand and gravel smashed windows in dozens of cars stuck on Route 1 at Möðrudalsöræfi in the northeast, between Mývatn and Egilsstaðir.
Vegagerðin (the road and coastal administration) was taken by surprise at how bad the weather there became.
A spokesperson said that the road should have been closed earlier, but adds that the wind is never usually that strong there, even in very bad midwinter storms - and that there is usually thick ice and snow in the winter to prevent sand and gravel blowing over the road.
Power cut
Some 70 extra guests were helped to a local hotel by emergency services.
The breaking of a 50-year-old power line set off a chain of events that led to a massive failure and power cuts. Many buildings in the East Fjords have been severely damaged,
The national disaster insurance fund which covers all buildings in Iceland does not cover damage caused by wind. Not everybody has the relevant private insurance to cover the damage either. It is not unlikely that the state will step in to provide financial relief, reports RUV.