The Danish Armed Forces Launches New Arctic Education Program in Greenland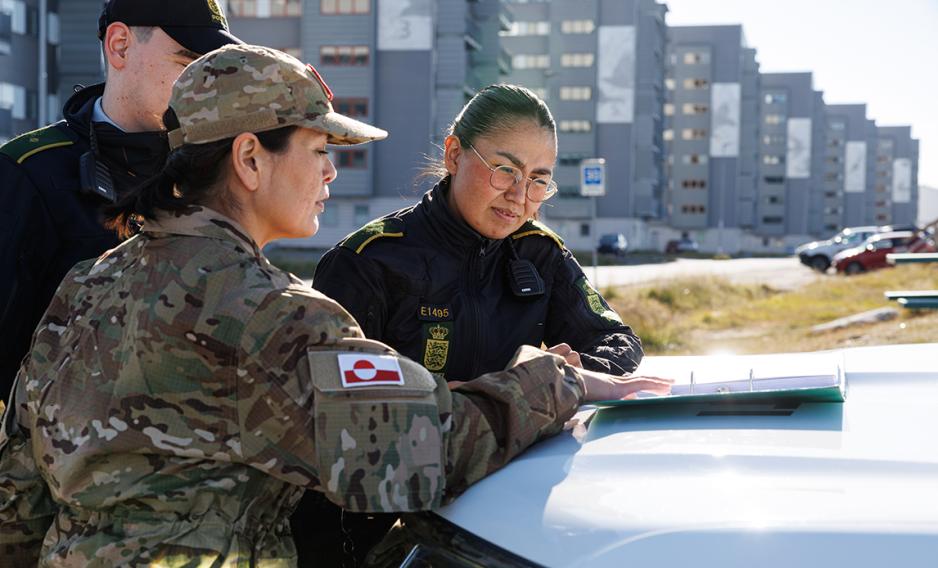 Young people in Greenland can now apply to a new Arctic basic training developed by the Danish Armed Forces in cooperation with the Greenlandic government. The educational program aims to strengthen the Greenlandic community's preparedness and resilience.
This spring, Denmark's government announced that it would strengthen the Arctic defense. 
The Danish Armed Forces have now launched a new Arctic basic training for people with residence in Greenland, starting in May 2024.
The six-month-long educational program will provide training in military skills and preparedness-related expertise. This includes, among other things, practice in the use of weapons, handling fire and giving first aid under Arctic conditions, among other things. 
The the Kingdom of Denmark's Joint Arctic Command in Nuuk has developed the program in collaboration with Greenland's government, Naalakkersuisut. Greenlandic rescue services and police have also contributed with input.
"The educational program will provide young people in Greenland with broad basic training which can strengthen the collective Greenlandic preparedness," says Mayor General Søren Andersen, Chief of the Joint Arctic Command.
"This education also gives young people a unique opportunity to gain study credits, which can give them access to Greenlandic education programs within preparedness and the police profession. We also hope it can create fertile ground for more young people in Greenland to try out for the Armed Forces afterward.
The Arctic basic training provides access to apply for further education within the sea, air, and land defense. 
The deadline for applying for the program is December 31st. It includes salary, board, and lodging. The teaching will take place in Kangerlussuaq on the west side of Greenland, and the accommodation will be in newly renovated buildings.
After the first six-month program, the students can participate in a continued course focusing on converting the acquired competence into practical skills in both a military and civilian context. The duration of this is also six months.