Inaugural High North Young Entrepreneur Prize Awarded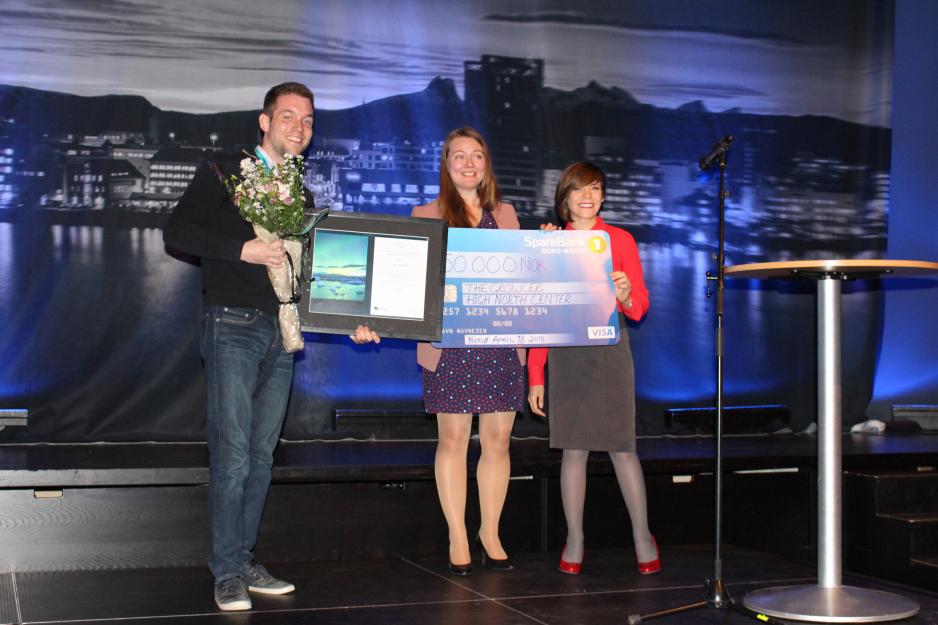 Inaugural High North Young Entrepreneur prize winner sets sights on tackling food insecurity in Canada's northern territories.

Inaugural High North Young Entrepreneur prize winner sets sights on tackling food insecurity in Canada's northern territories.

Northern Canada is a vast, sparsely populated place covering an area almost as large as that of the United States. Although such a wealth of geography comes with benefits, it also poses a unique set of challenges for those living there. Distances are large, infrastructure is limited, and transport is often difficult. Most communities rely on expensive air freight or sealifts in order to get supplies.
This raises a number of problems—particularly when it comes to the delivery of fresh food. Many communities in Northern Canada struggle with food insecurity, and a report by an expert panel grimly concluded that the region is home to the "highest documented rate of food insecurity for any Indigenous population living in a developed country".
How can communities gain back their food security and provide fresh, healthy food to remote communities at affordable prices? This is the question that this year's inaugural High North Young Entrepreneur set out to answer.


The Growcer
The solution proposed by this year's winner Corey Ellis, the Chief Executive Officer and Co-Founder of the Growcer, is what they term a modular food solution. This takes the form of a lightly used shipping container that is converted into a state-of-the-art farming system using hydroponic technology and precision climate controls.
This allows communities to grow fresh produce inexpensively and eliminate the spoilage associated with shipping. The basic model is focused predominantly on leafy greens, brassicas, and herbs, but add-ons allow for legumes and some berries to be grown as well. There is also the option to add a modular kitchen directly on to the farming unit.
Designed with an eye to ease of use, the Growcer only requires a limited knowledge of farming knowledge and a minimal time commitment (10-12 hours a week). The module is specifically adapted to life in the Arctic and has successfully operated in below – 40°C—allowing consistent year-round yields.


The inspiration behind the project
High North News had the opportunity to sit down with Corey after the conference where he further elaborated on the inspiration behind the project, the company, and their plans for expansion.
Corey hails from Ottawa, Canada, where he has a background in social enterprise. He became involved in Northern Canada through his involvement with Enactus, a Canadian program aimed at getting students to use business entrepreneurship to address social issues. It was there that the inspiration for the Growcer struck.
"We kind of stumbled upon the opportunity for Growcer. Northerners told us that this is what they wanted, and we developed our solution around what people were telling us. It was kind of a reverse from what companies usually do where they create a product and then find a market for it. We had a market—we asked customers what they wanted—and then built it tailor-made for what they needed."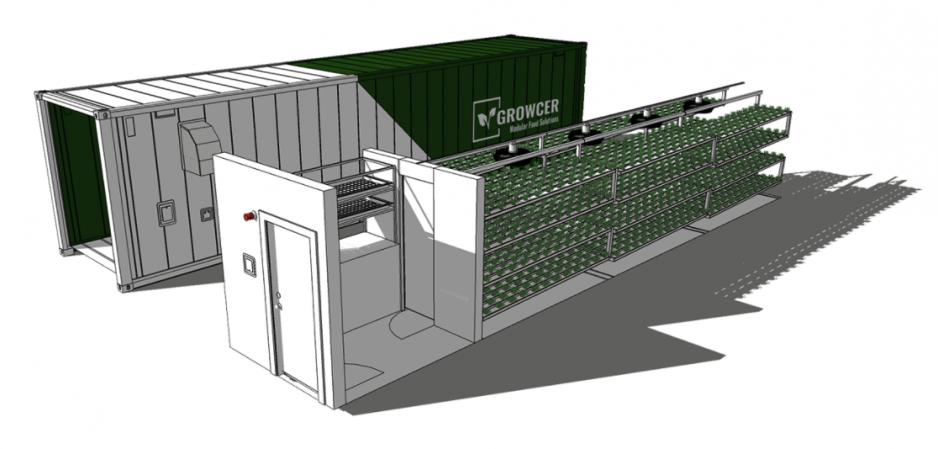 Beyond food security
In addition to addressing the immediate need of providing fresh, healthy food, the Growcer is also geared towards helping communities achieve a level of independence and community resilience.
One way in which they do this is by ensuring that those who purchase their product inherit a profitable business. According to Corey, the ability of the unit to be profitable for community-based entrepreneurs was critical.
"We knew that if we couldn't hit this threshold, we'd forever be stuck in limbo. It would have been a great community project but not a valid business."
Although acknowledging that conditions vary dramatically within the Arctic, the team behind the Growcer is nonetheless able to provide very specific information to their clients regarding the cost of operating and the expected profits.
"We have a very good handle on our numbers. We know exactly how much it costs to operate if we know the climate, energy cost, and hourly wage. From a technical point of view, we know what will work and won't in a given community."
This ensures that it goes beyond food security and creates spillover benefits in the community. To illustrate his point, Corey gives the example of a non-profit who used the profit from the Grower to fund other projects that they had long had on their wish lists but had not been able to act on due to a lack of funds.
Another important knock-on benefit according to Corey is that it keeps money in the community. Instead of money flowing to farmers in the Southern Canada, the United States, or Mexico, it allows capital to stay invested and circulate in local communities.     


Being sovereign
Given the history of colonial relations between Ottawa and Northern Canada, another important factor for the team behind the Growcer was to ensure that this product helped northern communities become more resilient and independent.
"It comes down to communities being independent and being sovereign. This is especially important when it comes to First nations and Inuit communities that have relied on the south and are, to a certain extent, tired of having Ottawa dictate what they can and cannot do."


Future expansion
A big point hammered home by Corey was the need to think on a bigger scale. As small northern communities offer a limited market, businesses need to have an eye on potential expansion outside their initial market.
This is what this prize represents for him and his team: the opportunity to expand. With the money from the award, Corey hopes that he can help offset some of the costs of a unit that he hopes to install for a client on Svalbard.  
Going forward however, the team at Growcer plan on expanding their business through licensing their technology and designs. This will allow people to take the blueprints and build units locally.
"It'll be regionally led so it's not a Canadian company doing this in Scandinavia. This expansion could be led by an entrepreneur or business."