Many Canadian Arctic communities are vulnerable to the social impacts of Covid-19 crisis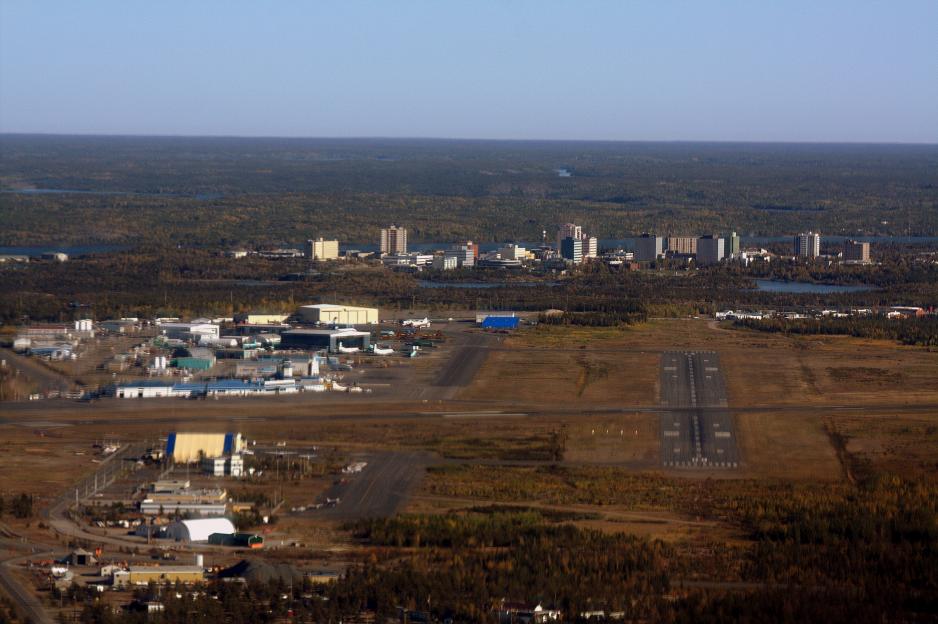 For many communities across the vast Canadian Arctic, the social impacts of the Covid-19 crisis comes atop existing problems. Dr. Pertice Moffitt, manager and instructor at Aurora College in Yellowknife, tells High North News that the ability for children and women at risk to flee situations of domestic violence, and then to social distance or isolate, will be challenged.
"Intimate partner violence is seven times higher in Canada's north than national rates," says Dr. Pertice Moffitt, manager and instructor, Health Research Programs at the Aurora College in Yellowknife, the capital of the Northwest Territories (NWT).
Moffitt is also a co-investigator on the Canadian Domestic Homicide Prevention Initiative for Vulnerable Populations 2015-2020, which explores the unique needs of indigenous, immigrant, refugee, rural, remote and northern communities and children exposed to domestic violence. 
"From my involvement in these studies, I know that in northern Canada there are vulnerable children, many of whom have witnessed violence in the home. Much of this is connected to the intergenerational impacts of colonialism."   
Many of the communities across the Canadian Arctic were already facing several social challenges before the Covid-19 crisis came along.  
"There are limited mental health resources, support for parents and families with addictions, and a serious housing crisis, over-crowding in rural and remote communities. These can all be linked to colonialism and a lack of federal support to increase these services in the north where it is direly needed," she points out. 
Moffitt tells High North News that the Royal Canadian Mounted Police (RCMP) has reported an increase in domestic violence at this time in other parts of Canada. Police forces put out a notice in the media that social isolation leaves children and youth vulnerable to online predators or domestic violence.   
"Isolation with an abuser in remote homes is devastating for women and children. Now with the Covid-19 we have been directed by the Chief Public Health Officer of the territory to self-isolate or social distance, as is most of the rest of Canada. It can be anticipated that this increases the vulnerability of children," Moffitt says. 
Long distances to shelters 
The Northwest Territories stretches across large parts of the sparsely populated Canadian north. As with many other Arctic areas, several of the communities consists of small populations located in remote locations, many lies in isolated areas, with limited resources. 
In the Canadian north, isolated communities and long distances also creates barriers for children and women seeking to flee situations of domestic violence.
Moffitt says there are five shelters in the NWT that are open for women and children during the Covid-19 crisis, but many remote communities are long distances from these shelters. 
"Many communities are remote and fly-in, so transportation for women fleeing violence can be an issue. Transportation has decreased with less flights in and out of the communities. The ability for children and women at risk to flee these situations and then to social distance or isolate will be challenged," she points out. 
She adds that it may be difficult to self-isolate in the shelters and that the Yellowknife Women's Society is hoping to set up places in a newly allocated transitional housing unit in the city. 
 
Food security in the north
For vulnerable groups in the north, food insecurity is yet another issue in the territory. While an existing problem, food insecurity is of particular concern now during the Covid-19 crisis. 
According to the Proof study on household food insecurity in Canada, the Northwest Territories had the second highest prevalence of food insecurity in the country, at 21.6 percent, in 2017-18, only behind Nunavut which is the largest and most northern territory in Canada. 
"Many people depend on food banks and donations to provide for their nutritional needs. Some of the food banks have closed and individual citizens have been asked to donate gift cards for food to agencies," Moffitt says. 
The Proof report also highlights that the prevalence of food insecurity for households with children differs depending on the province or territory of residence. "Nunavut and the Northwest Territories had the highest prevalence of children living in food-insecure households, at 78.7% and 30.0% respectively."
Moffitt says the situation for children may be particularly challenging now that the government has decided that schools are all closed in the NWT until the end of the school year in June. 
"For vulnerable children this will be especially challenging as the schools often provide additional social supports including counselling and food programs. Many families rely on the food provided in schools to help provide for children's additional nutrition needs," she says.  
"There are some plans progressing to provide educational support for students at home. But I anticipate that there will be an access issue for some children who do not have computers, internet or even telephones in some cases to contact outside support or for teachers to assist them should it be decided that these will be online. There will also be access issues for other school supplies in homes that already do not have much of an income and have to make tough financial choices," Moffitt adds.  
Still few cases of Covid-19
As of April 16 there are 5 confirmed cases of Covid-19 in the Northwest Territories.
"The healthcare workers and staff here are dedicated and hardworking individuals and the territory has been vigilant with testing, given the vulnerability of their residents and the challenges that our system already faces."  
Moffitt notes that recruitment and retention to remote areas has always been an issue and communities are concerned that anyone new to the territory may pose a threat to their health. Students and faculty are a resource that is already being asked to help during the pandemic. 
"As a northerner, I've been proud to see this and to see the general population come together to try and look out for the well-being of all," she concludes.