Canada's First "New" Icebreaker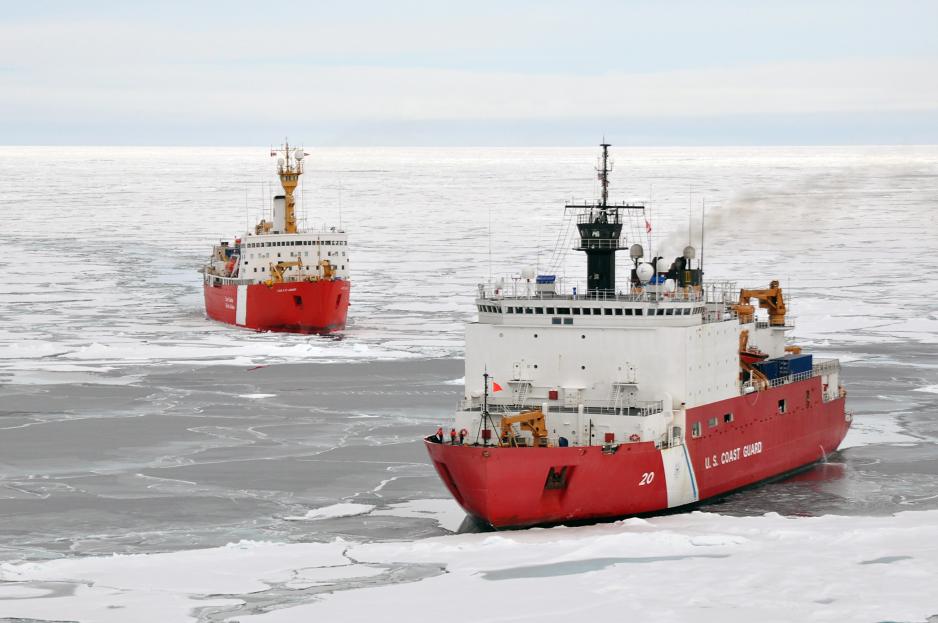 The Canadian Coast Guard has launched their first 'new' icebreaker in over a quarter century.
The CCGS Captain Molly Kool is a medium icebreaker which will be based in St. John's Newfoundland on the Atlantic Coast of Canada. The ship was bought from Norway and converted by Quebec's Davie shipyard.
The ship, which is 93.7 meters long by 18 meters wide, will be manned by 19 crew members. This is the first of three icebreakers which have been purchased from Norway. The next two ships are expected to be completed in the next two years.
According to The Honourable Jonathan Wilkinson, Minister of Fisheries, Oceans, and the Canadian Coast Guard, "We are pleased to welcome CCGS Captain Molly Kool into the Canadian Coast Guard fleet. This icebreaker will provide essential support to the shipping industry, while keeping Canadians safe along our waterways. Canadians can be proud of the men and women of our Coast Guard, and the important work they carry out from coast, to coast, to coast."
Canadian Icebreakers
Before this addition, Canada had 15 icebreakers: 2 heavy icebreakers, 4 medium icebreakers, 9 multi-purpose vessels and 2 hovercrafts. The aging icebreaker fleet has been a concern to many Canadians, both in Arctic regions and regions further south. In 2016, for example, the Canadian Government did a review of the Canada Transportation Act; this report was critical of the state of Canadian icebreakers. This report said that Canadian icebreaker's are the oldest, on average they are 33.8 years old, compared to the 18.1 years for Russia and 20.6 years for the United States. The report commented that, "The Commissioner also found that the Canadian Coast Guard's icebreaking presence is decreasing, while vessel traffic is increasing."
Before the CCGS Captain Molly Kool, the last icebreaker to be launched was the CCGS Terry Fox in 1993.
Earlier this year, a Quebec shipyard received the more than $600 million dollar contract to convert three norwegian icebreakers for Canada. All three of these icebreakers are medium icebreakers and will be refit and converted to ensure that they comply with Canadian regulatory and Coast Guard operation standards. The Honourable Carla Qualtrough, Minister of Public Services and Procurement and Accessibility commented that, "This project is yet another example of how the National Shipbuilding Strategy is supporting jobs and prosperity in communities across Canada, including here in Quebec."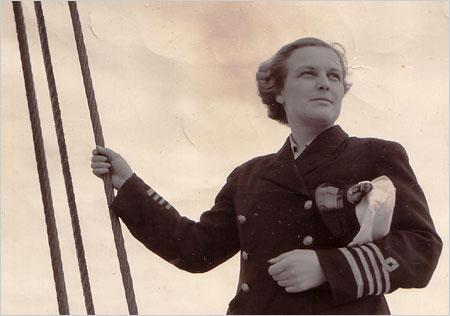 Who is Captain Molly?
The icebreaker is named after Myrtle "Molly" Kool who was born in New Brunswick in 1916. She would become the first women in North America to become a licensed ship captain and only the second in the world to obtain the title. She was a strong women and that made her a curiosity at the time, she was even invited to interview at Ripley's Believe It Or Not radio show.
As a women at the time, she received interesting scrutiny, one news from the Star Weekly reported in 1939, "Her eyebrows are shaped and arched, her lips lightly rouged, her blonde hair up in feminine curls. That's Miss Molly Kool ashore. But in her barge, Jean K., she's Captain Molly Kool in a blue jacket with brass buttons, sailor's cap and trousers... She knows no fear, as one sailor, left, discovered, and she'll give orders if she marries, and hubby holds only a mate's ticket."
She passed away in 2009 as a pioneer in Canadian maritime history.