Arne O. Holm says

In the Arctic, East and West Still Meet for Dialogue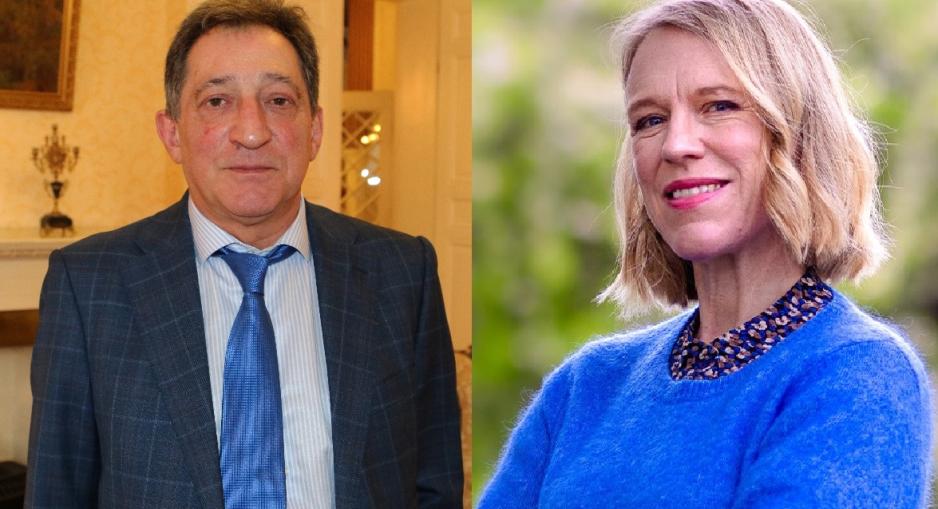 Commentary: We are bombarded daily with contradicting news messages from the Ukraine conflict. As northerners, we are pretty much the only ones to face the threat of war face to face. On Wednesday, the Kirkenes conference kicks off with a meeting between Norway and Russia on a high political level.
It will be my and a few hundred other delegates' first personal meeting with, if we are to believe Russian and western leaders, an increasingly dangerous situation in Europe.
Sleepless nights
Most Europeans and Russians do not come any closer to the Ukraine conflict than the headlines in newspapers and news stories on the radio and TV. And there is enough to dive into, to say the least, if you want sleepless nights. We are two days past the expiry date of an American claim that Russia was to attack Ukraine and start at potential world war last Wednesday.
That attack never materialized. Instead, we had, if possible, an even further sharpening of war rhetoric. Analyst and Professor at the Norwegian Defense University College Tormod Heier says to Norwegian broadcaster NRK that we, as citizens of Europe, are pieces in a big power game. Along with another researcher, Julie Wilhelmsen at NUPI, the Norwegian Institute of International Affairs, he struggles to understand what really goes on in Ukraine.
That is no wonder.
We are pretty alone in facing the threat of war face to face
As citizens in Europe, we are to digest and understand an increasingly detailed, intense and aggressive flow of information from both sides of the conflict. In this way, our lives are woven increasingly inextricable from a reality only the oldest among us have experienced before.
For most people, nevertheless, it is just news. Few if any Russians wander about at the world's stock exchanges. Nor along the county borders in Norway, even though these are currently described as battlefields.
Closer to home
For those of us living in the North, in the Arctic, the situation is rather different. It is in our waters and our air space that the western and Russian forces prepare for a potential war.
Yet this is also where top leaders from both sides of the border meet each other, and therefore also us who live here.
At the Kirkenes Conference, which kicks off on Wednesday, Norway's Foreign Minister Anniken Huitfeldt meets Russia's Ambassador to Norway, Teimuraz O. Ramishvili. The Ambassador is to speak on behalf of Russian Foreign Minister Sergey Lavrov.
During the same conference in 2015, not long after the Russian annexation of the Crimea, then-Norwegian Foreign Minister Børge Brende provoked both the local population and the Russian participants.
In sum, this is Northern Norway's contribution to dialogue rather than confrontation
Yet still Norway and Russia meet in the Norwegian border town of Kirkenes. Later, in April, we will see similar meetings during High North Dialogue in Bodø, where representatives from the American administration will be present too.
Bordering on Russia
In sum, this is Northern Norway's contribution to dialogue before confrontation between East and West.
"Europe finds itself in a very grave situation", Foreign Minister Anniken Huitfeldt said in a speech just the other day.
She is quite likely to repeat that message from the podium in Kirkenes next week. Perhaps we will know more then about the real gravity of the situation.
During the Cold War, to which it is referred on a daily basis, there was barely any dialogue at all between the East and the West. We are not quite there yet.
And in dialogue we find hope.
This commentary was originally published in Norwegian and has been translated by HNN's Elisabeth Bergquist.