Young Scientists Pour Into the Svalbard "Climate Lab". But Their Engagement is not Reflected Amongst Decision-Makers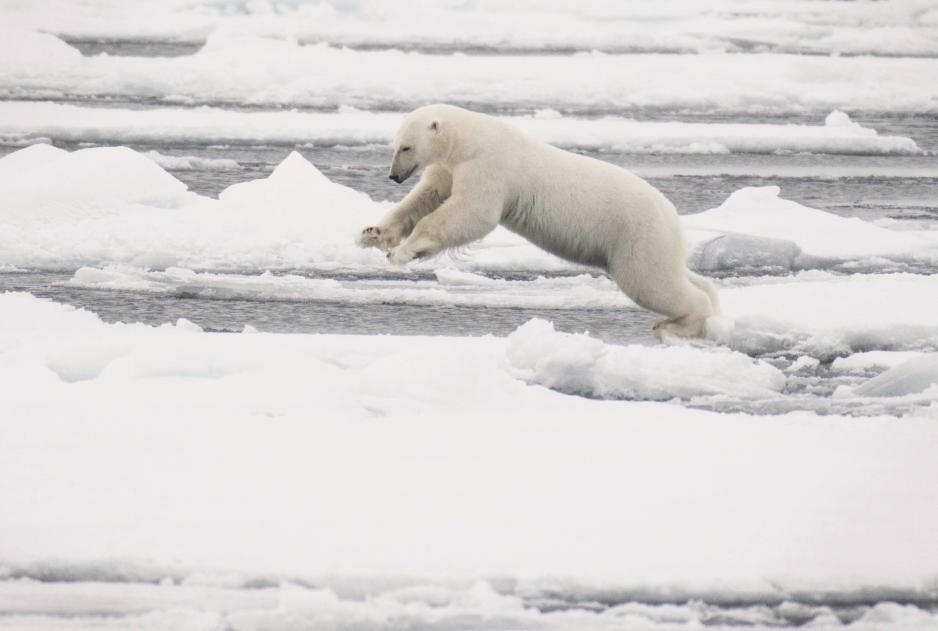 Svalbard is growing wetter, warmer and greener. Fortunately, an increasing amount of young people flock to the island to conduct field studies of the changes. Unfortunately their interest is not reflected amongst decision-makers.
ARENDAL: - Global temperatures will increase by one degree over the next years. In the Arctic, the increase will be between three and five degrees. In Svalbard, it will increase up to ten degrees.
- The temperature on Svalbard increases more than anywhere in the world. There is less sea ice, more rain and the fauna and flora are changing. That will have consequences for both society, our cultural heritage and nature itself.
That is how moderator Rune Vistad, Head of the Climate and Polar Issues Division at the Norwegian Research Council, introduced the debate "Svalbard: The 2 degrees goal vs 8 degrees reality" at the Arendal Week.
He refers to a recent report about climate on Svalbard demonstrating that the temperature during the 1971-2018 period has increased 3-5 degrees on average.
- If we continue at the current pace, temperature increase will be nearly ten degrees by the year 2100. This may threaten Norwegian sovereignty and activity on Svalbard, he says.
Greenland thaw has global consequences
Svalbard is, in many ways, an indicator of what happens with climate changes in the High North. However, it is the massive ice thaw on Greenland that will have global impact.
Kerim Nisancioglu, professor and head of research at the Bjerknes Centre at the University of Bergen has spent parts of his summer on Greenland and observed the phenomenon himself.
- This year has been particularly warm. So warm that ice has started melting even at an altitude of 3,000 metres above sea level. The Greenland Ice, which lies on land, unlike the ice on Svalbard, is very important to us. If it melts, it will create a massive change in sea levels, he says and warns:
- The biggest threat is that the changes come by so fast. That may have significant consequences. Not primarily for Norway, but for low-lying island communities in tropical areas.
On Svalbard, the sea ice is receding. It is increasingly narrow in span and thinner. One expects all ice in the Arctic to be gone every summer by 2040.
- Svalbard in the middle of the ice. That is why the temperature is changing so dramatically, and it provides a solid indicator on what we are to expect in central areas of the Arctic in the longer run, he says.
High interest among young scientists
Norway has a unique research community and is at the very forefront of polar research, despite the country's modest size. These communities hold an amazing knowledge foundation, which enables them to both explore and understand what goes on. But what is done with this knowledge?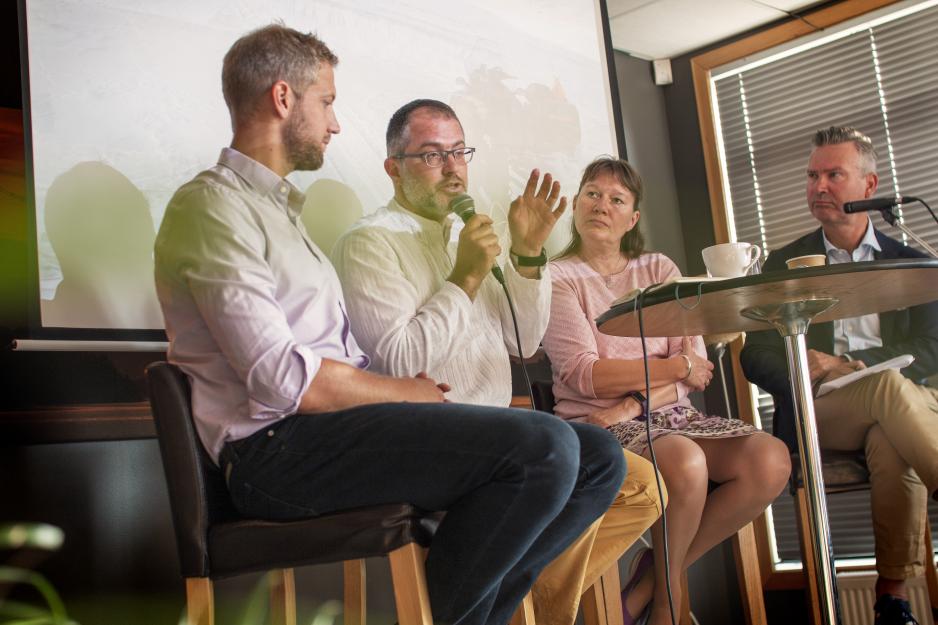 Hanne Hvidtfeldt Christiansen is Head of the Arctic Geology Division at the Svalbard University Center (UNIS). She is one of the authors of the climate report about Svalbard and spends her days educating the next generation of Arctic scientists – on Svalbard.
- It is in particular autumn and spring that have changed significantly. In 2016, we had snowstorms in October and November. We have repeatedly had to evacuate Longyearbyen due to landslides, not avalanches. These changes do of course matter to us who live there. However, I am very glad that there is such high interest among young people to come and live where it happens and to study it with their own eyes. On Svalbard, we are able to do many things that others in the Arctic can't. [We can] Live and learn about what happens on the very spot where it happens, she says.
May threaten Norwegian sovereignty
Norwegian sovereignty on Svalbard is closely tied with population and activity. Less activity may have geopolitical implications.
Andreas Østhagen, researcher at the Fridtjof Nansen Institute and Nord University, believes that we may experience new economic consequences following in the wake of climate change.
- On land, the former coalmining industry is about to be completely shut down. A new kind of industry is emerging; tourism. Norway has an expressed goal of having as high population on Svalbard as possible in order to maintain its sovereignty. The tourism and research industries may alter that balance. If there are fewer Norwegians and increased interest from other countries, that may challenge Norwegian sovereignty in the longer run.
Changes in fish stocks following from increased temperatures have also been observed. The cod travels further north. And with it, the fishermen.
- Russian fishermen are also fishing in the fish protection zone around Svalbard, and there are already disagreements between the countries about this zone. We have already seen minor incidents between the Norwegian Coast Guard and Russian fishermen that have been challenging to manage. There will be more if the number of fishermen increases, Østhagen believes.
Big questions remain unanswered
- As was mentioned, Norway is at the forefront when it comes to polar research. But do we know enough?
- Climate and environment in the Arctic are most complicated. We have come far, yet big questions remain unanswered. Who is the sea ice receding? Can it come back? How fast will it happen? Though Svalbard is a lab for us, one in which we can study the changes that happen now and find out how they will propagate into other areas, for instance Greenland and Antarctica, where the amounts of ice are ten times as high, says Kerim Nisancioglu.
Andreas Østhagen believes that it will be important to increase awareness of Svalbard, both in Norway and in the rest of the world.
- I believe there is a vast knowledge gap when it comes to understanding of how society in Longyearbyen is changing.
He recognizes that the science part of polar research holds a strong position and argues that there is something left to want when it comes to the social science part.
- To me, it appears as if we have lost some of the focus on the social science aspects. There is neither the same extent nor is it sufficiently coordinated.
Climate not mentioned
- What about politicians? Are they aware of climate changes and taking them into account when they shape their policies?
- When the main lines of the upcoming whitepaper on the Arctic was introduced on Monday, neither the climate nor the big changes in our High North were mentioned by anyone. If these issues are neither discussed nor taken into consideration by those who are to plan our future, we have a problem. Of course, there are many opportunities in the Arctic too, not just challenges, but we nevertheless have to prepare for a new future, Kerim Nisancioglu says in closing.
This article was originally published in Norwegian and has been translated by HNN's Elisabeth Bergquist.