Andøy, Norway:

Wants to Prevent Salmon Lice with Gulf Stream Seawater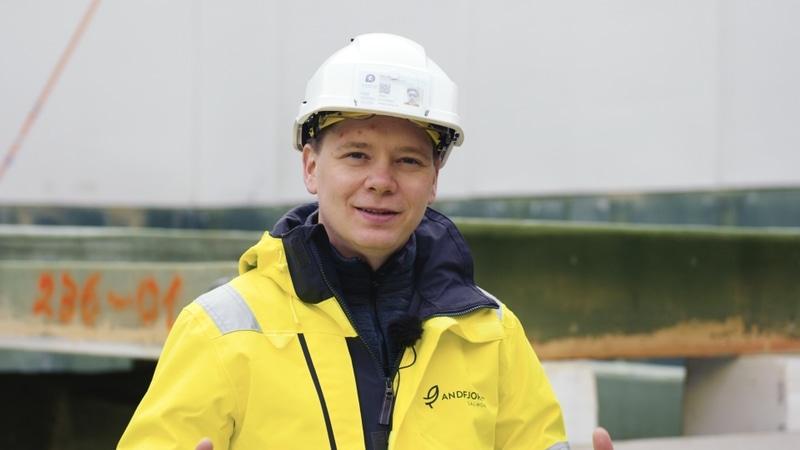 "We have a concept in which salmon louse and fish escaping will not be a challenge", says CEO Martin Rasmussen of Andfjord Salmon. The company will avoid salmon lice, algae issues and secure better fish welfare using a closed flow-through system supplying fresh seawater from the Gulf Stream to the facility.
Andfjord Salmon makes an effort with an innovative concept in land-based salmon farming.
The company has established itself at Andøya island in Northern Norway. There, the company wants to combine the advantages of both sea and land-based fish farming.
"Andøya island is the part of the country in Norway that is closest to the Gulf Stream. That makes it interesting to us. We can make good use of the pure water we have out here, holding the right temperature for the fish," Andfjord Salmon CEO Martin Rasmussen says in an interview with High North News.
The company has started building a flow-through system in which fresh seawater from the Gulf Stream is led to a closed, land-based facility where the pools are set up at sea level.
"We have a concept in which salmon louse and fish escaping will not be a challenge, and where we cleanse biological waste and offer it as fertilizer", Rasmussen says.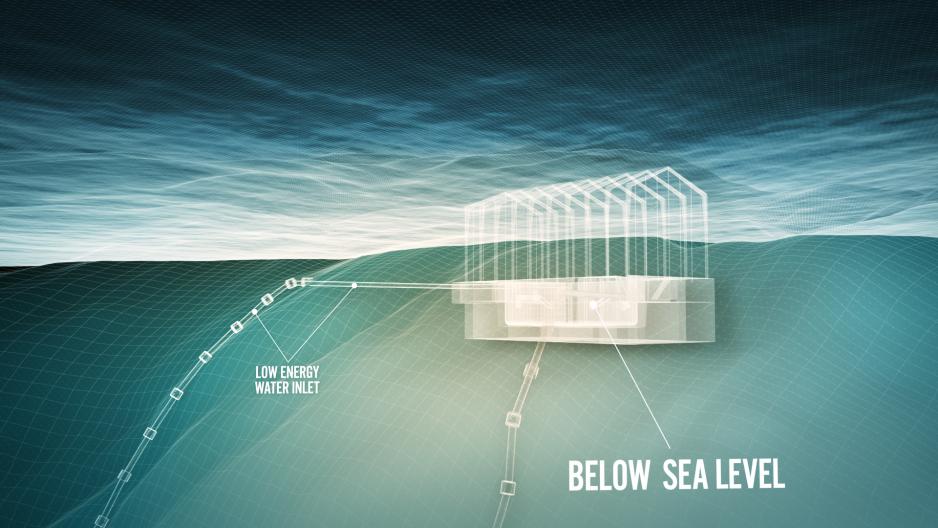 Avoiding salmon lice
Using this facility, Andfjord Salmon will collect seawater from two depths, depending on season.
In summer, seawater is collected from a depth of 30 meters. In winter, water is collected at 160 meters below the sea surface.
Rasmussen says that in winter, warmer water brought by the Gulf Stream is found at this depth. It has a temperature of about seven degrees Celsius, which provides better conditions for the fish.
Both depths are below the levels in which salmon lice thrive, thus the company avoids one of the biggest challenges for fish farmers. This also leads to lower production costs, says the CEO.
"The biggest challenges in this industry are related to lice treatment. When we do not have that challenge, we do not have to treat for it. Instead, we think preventively."
We aim to create the most environmentally and fish-friendly fish farming facility in the world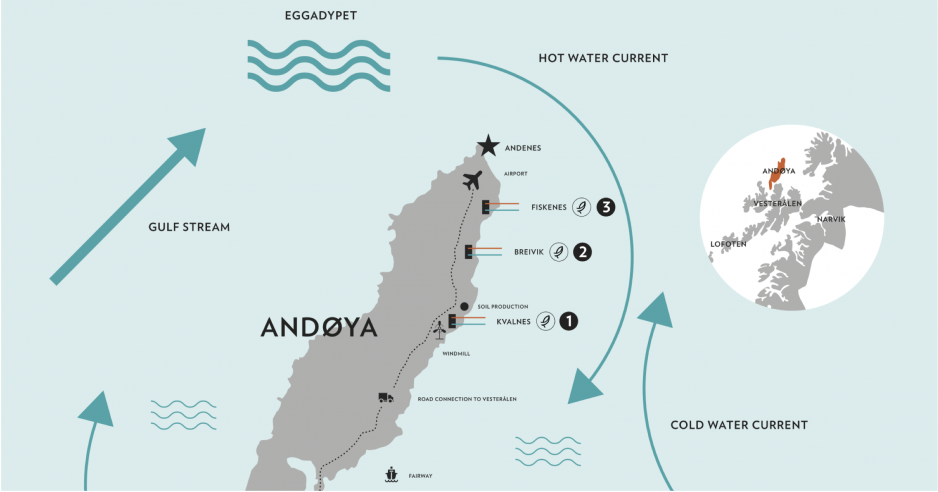 "We will use less energy, as the pools are on sea level, which means we will not have to lift the water up, but can rather push it through the pool", Rasmussen adds.
He says the energy consumption coming from moving the water through the pool will not be more than NOK 1 per kilo. If Andfjord Salmon were to lift this water 10 meters, the energy costs would be some NOK 10 per kilo.
"It is essential that we are on sea level due to environmental concerns as well as profitability. We can, at the same time, re-create the environment that fish in the growth phase has in the sea, even though we are based on land. We have a big pool allowing the fish plenty of space. That makes the fish have the same conditions as it has out at sea. We aim to create the most environmentally and fish-friendly fish farming facility in the world."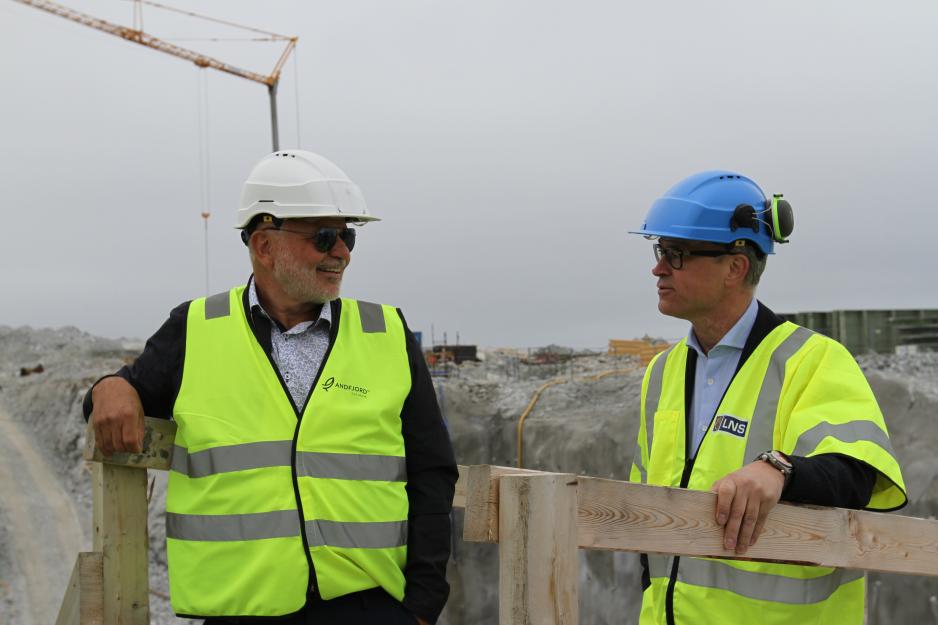 "Located in the right municipality"
Rasmussen says it is positive that there are other fish farming actors in relatively close proximity, for support through infrastructure and competence.
"There are many companies contributing to a good environment in this area. Several lean actors already have good infrastructure in the form of for instance harvesting facilities and juvenile fish producers."
"There are also other exciting things happening in the area, beyond salmon farming. This is clearly the right municipality for us. Andøya is a great place in which to do this", the CEO emphasizes.
Andøy transitioning
Mayor Knut Nordmo (Sp/Agrarian party) of Andøy municipality says Andfjord Salmon's initiative on Andøya island is most welcome in the transition phase in which the municipality finds itself.
"Andfjord Salmon is an exciting company and start-up initiative. We are very happy about it and root for the company", Nordmo says to High North News.
"They have an interesting concept, well adapted to the green shift. We believe some things are easier to control with a land-based facility, such as issues related to disease and fish escaping from nets", he adds.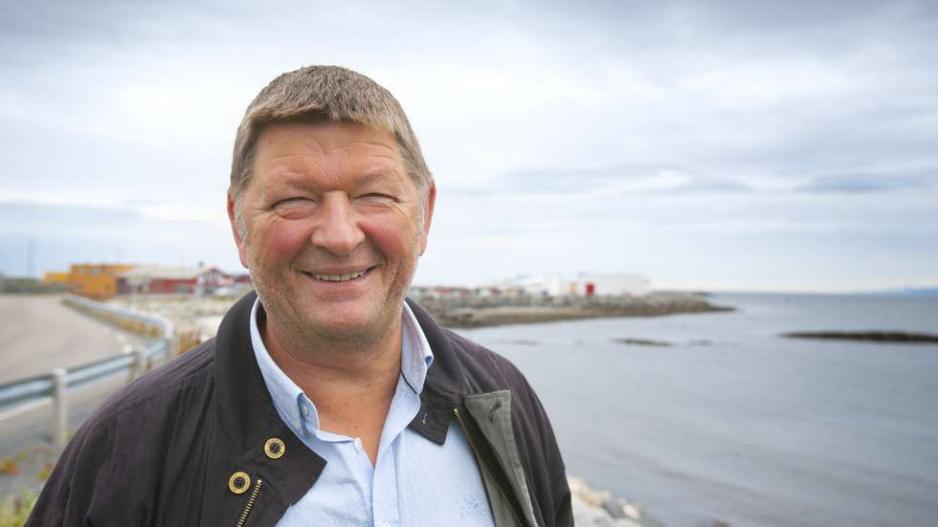 Will fish-farming and fisheries be more of a priority area for Andøy in the future?
"It is an important part of our base. Forming a basis for diversification will be crucial for the Andøy community in the future. We recue our vulnerability if changes were to occur in one of the industries", says the mayor.
What does the establishing of companies like Andfjord Salmon mean to Andøy municipality?
"We note that they have a future-oriented attitude towards looking for opportunities to develop this into something more and creating larger values locally. We also see that this may lead to more new jobs. That is important for the municipality."
"From 2016 and up until today, we have lost some 370 inhabitants. For a municipality that basically have had just below 5,000 inhabitants, that figure is a large number and also has serious consequences when it comes to municipal income", he adds.
Martin Rasmussen of Andfjord Salmon says they envision that the company's activities will lead to ripple effects for the local community.
"We see people coming in already. We have hired people who have moved to Andøy municipality, and there are more to come. We also think this will attract more people than just those employed directly by us."
"We have a clear strategy about growing through many years to come. This may provide positive direct and indirect effects for the local community in employment and the creation of wealth", he says in closing.