United Scandinavian High North Gives EU Clout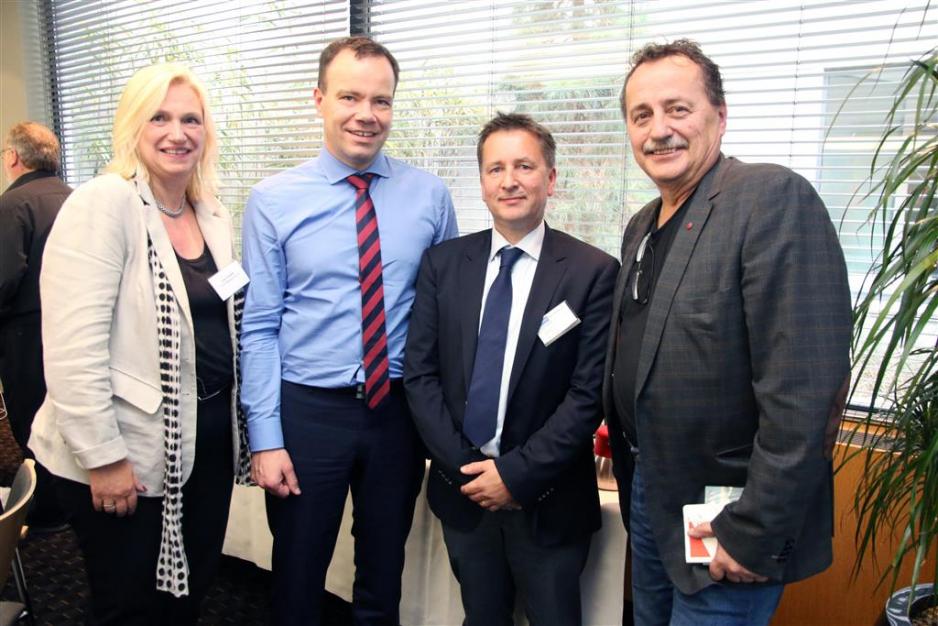 Outgoing Director of the North Norway European Office Trond Haukanes says his years in Brussels have taught him one thing above all: North Norway must cooperate even closer with Northern Sweden and Northern Finland in order to affect the future region policies of the European Union.

One thing is clear to Trond Haukanes (58) after his four intense years as Director of the North Norway European Office: North Norway must cooperate even closer with Northern Sweden and Northern Finland in order to affect the future region policies of the European Union.
- I have seen North Norway from the outside, seen what our regions in the Scandinavian High North look like from a Brussels perspective. And I have seen the joint challenges we face in the Arctic, Haukanes says.
When looking at the Scandinavian High North from outside, what is clear to the viewer is a set of shared challenges across the borders in the Arctic regions of Norway, Sweden and Finland: High-school dropout rates are higher, distances are longer, costs for businesses are higher and the population is in decline.
- In addition, we have an older population on average, we have trouble attracting competent workers and there is an unequal gender balance. A recent OECD report also proves this. Young women leave the region, and they do not return. The Arctic has a male population surplus, and our regions experience female drain, the EU lobbyist argues.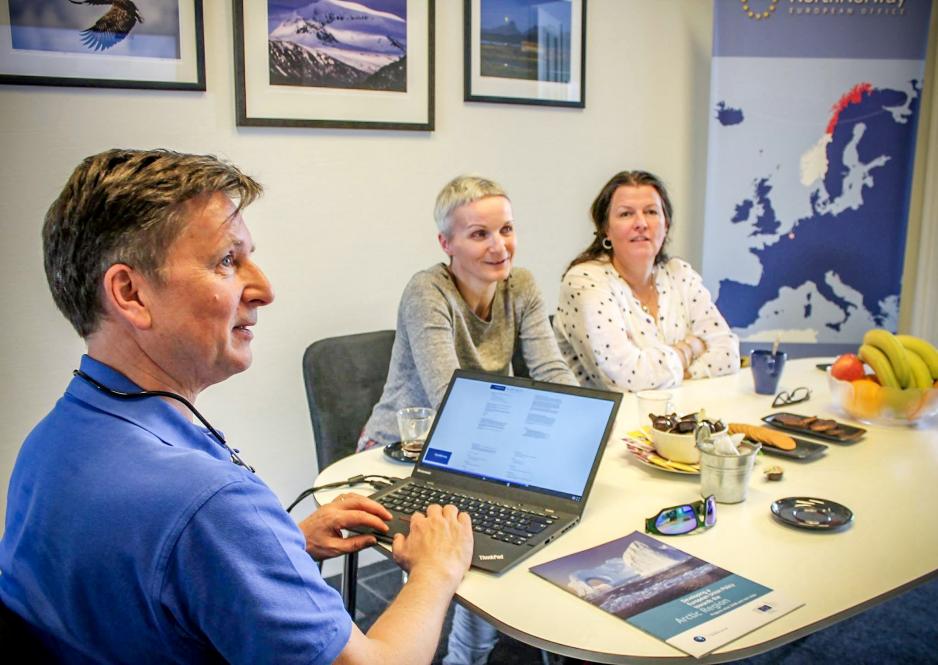 Similarities make solid arguments
When negative trends are similar across all three countries, this provides a joint agenda when the EU is to revise its state support regulations through new regional policies towards 2020.
- Yes, we are working in a big system where many actors want a bite of the pie. The near future will be crucial for further development in the High North. We must demonstrate strength through specific examples of what we share, both challenges and opportunities, in order to move the EU to continue supporting us and providing funding, Haukanes says.
According to him, the regional policies are vulnerable and also an area where it is easy to tell that the EU's budgets are being reduced. The challenge in this context lies in the fact that the Scandinavian High North has a high standard of living in comparison with other countries and regions.
- In addition to this, there is the struggle for EU funding following Brexit, Haukanes says. He adds: - Norway, Sweden and Finland are a separate case and hold a special position within the EU because of their Arctic areas, and it is important that the regions follow up on this, so that e.g. the arrangements for differentiated employer's contribution are not reduced, the Director says.


Results from cooperation
Haukanes argues that working even closer together towards common goals is a key point in the future, not only for North Norway, but also for North Sweden and Northeast Finland. Having common interest creates relevance.
- We have a vast potential and could have exploited common resources in the Arctic even better, could have worked closer together in tourism in particular, but also when it comes to the job market, he says.
There has been close dialogue in Brussels, also with countries like Iceland and the Faroe Islands. Actors that share an interest often find a shared agenda in big systems like the EU, both when it comes to industry, culture and infrastructure.
- I would argue we must prioritize an even closer cooperation between the regions when facing the respective governments. We are not too many people up north, and I think we must draw on each other's resources and cooperate better than we do today. The office here in Brussels is proof that cooperation works, Haukanes argues.


Shared vision
Having a shared overall goal, like influencing the EU on behalf of North Norway, has been nothing but a positive experience.
- I have worked closely with the three county mayors who have had similar ideas and thoughts for our part of the country. We need more goals like that, and maybe we should have the same kind of office in Oslo as we have in Brussels. Otherwise, when politicians from North Norway come to Stortinget (the parliament), they are swallowed up in their respective party groups, the Director says.
With an Oslo office, North Norway could have put the pressure up on national politics, worked active for the region and worked out a joint vision. It would also prevent some cases from gaining political ground, like Haukanes has experienced up close in Brussels:
- I have seen how much stronger we are when we unite. Just think about that case in Strasbourg, where the idea of banning oil exploration in the High North came up. Our office plus some MPs from the High North and the government apparatus cooperated well and brought relevant information to the EU Parliament, which ended up turning its mind on that matter. If we find shared interests, we can work out bigger results, Haukanes says.


Busy periods
Working as a lobbyist has at times taken its toll, because the EU runs its own race.
- The EU starts off on September 1 every year, and the season lasts until December 10. Then we are back on again in January and run until mid-July. There are meetings literally back-to-back most of the time. Influencing, working on proposals and conferences, Haukanes lists.
There is also going home in order to re-fill information and staying updated at all times.
- I admit it has been hard at times. Some weeks we have hosted five delegations from Norway while also meeting the EU Parliament and running regular operations. Nevertheless, it has been tremendous years – a once in a lifetime experience and opportunity, he says.
When asked why he was selected to lead the Brussels office, it appears he struggles to answer.
- Well, you tell me. I think I am versatile and have worked a significant amount with North Norwegian businesses. I was a member of the High North Committee, and I know the region fairly well.
He is a people person too, a characteristic that is definitely required on the job.
- It is important to be a good ambassador. I guess that is the role we got in Brussels, together with the Faroe Islands and Iceland. A separate little embassy with 'diplomatic' position based on fisheries and other peculiarities. I must say, I have made some quite cool experiences. I have learned a lot from the youngsters at the office who have contributed tremendously and last, but not least: I have got to cooperate with some countries' governments, Haukanes says. This week, he travels home to Kirkenes in the far north of Norway to find his balance again, in the North.
- I am sure there will be a round of hunting and fishing, the EU lobbyist says. He leaves his office having an extensive international network and having learned first-hand how things actually work in a big system like the EU.
- Learning how our neighbors work politically and how they develop their regions has given me insight into both challenges and opportunities in the time ahead, Haukanes says.
He appears very outgoing, speaks clearly about what he has experienced and learned through meeting with people in the EU system and through conversations with people. Because that is what has marked his years in Brussels: influencing, gaining a network and making appointments about meetings in order to influence, inform and highlight the High North.
- The fact that we of the High North have become relevant, that we have become a factor in the equation for people in North Norway and our government offices – that is what I think of when considering what we have actually achieved through these years. We are included in decision-making processes and our voice is heard, Haukanes says.





Les artikkelen på norsk