Trump Speeds Up Controversial Oil Lease Sale Process in Alaska's ANWR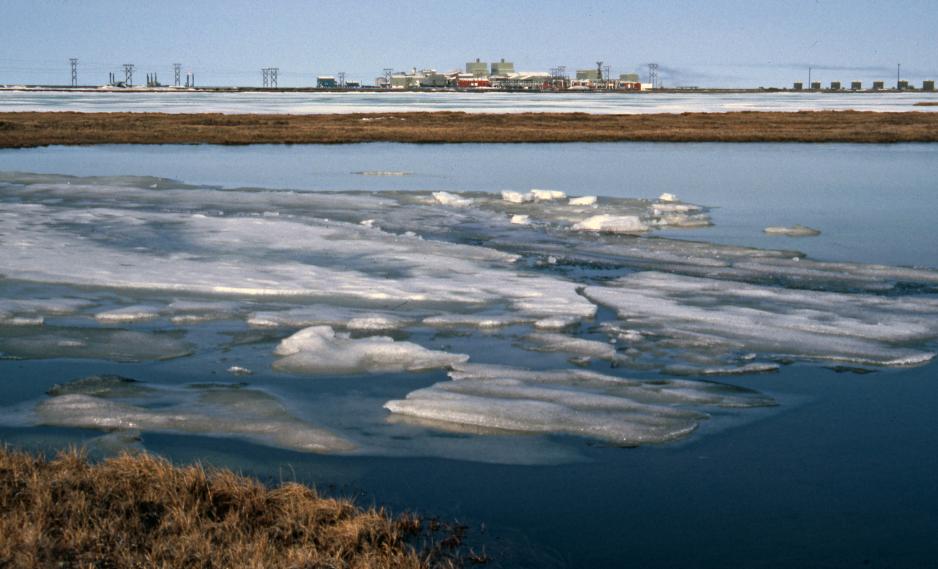 Senior researcher Arild Moe at the Fridtjof Nansen Institute (FNI) says rescinding rights already granted to oil companies by Donald Trump may be complicated for Joe Biden. According to Moe, however, many of the big oil companies will be restricted in their engaging with such operations.
The Trump administration speeds up the process of selling controversial oil and gase leases in Alaska's Arctic National Wildlife Refuge (ANWR).
"This is something Trump has fought for through his time in office. He now tries to create a situation that cannot be reversed easily, in that licenses are granted", says Senior Researcher Arild Moe at the Fridtjof Nansen Institute to High North News.
The bidding policy has been described as a rushed act to auction off drilling rights before Joe Biden, who opposes drilling in the ANWR, assumes office on 20 January 2021.
Last Tuesday, the Bureau of Land Management (BLM) announced a call for nominations on 32 plots covering 1.5 million acres of the North Slope along the ANWR.
Oil companies now have a 30-day period to submit their comments and declare interest. An auction may take place just days before Biden assumes office.
Regulatory risk
Senior Researcher Moe says rescinding the process may be complicated for Biden once he is in office:
"Trump may have certain opportunities to lock the situation, however, it is not clear how far he will come. Much of this depends on how far the process has come. The regulatory conditions are complicated and there is no simple answer to this."
Historically, there has been a lot of back-and-forth related to the regulation of oil activities in Alaska. Companies have to take into consideration the risk that Trump may not be able to lock the regulations, the researcher says.
"There is a political dimension that is hard to grasp. The companies focus on regulatory insecurity, which means they may lose their opportunities after investing major sums."
Bloomberg writes that oil companies buying licenses may have a hard time using these while Biden is president. "Even though licenses may be bought prior to 20 January, companies will still need rights related to air pollution, animal harm, water utilization and rights of way, which the new administration may stall or prevent."
Reputational risk
Do you think we will see many companies declaring their interest in activities in the ANWR?
"Such land-based projects are very controversial in the USA. Many of the big oil companies will simply be restrained against explicitly engaging in such operations simply because it may bite them in the tail on the markets. You do not want to be associated with such controversial projects. Though there may be many smaller companies trying their luck", Moe says.
"Many small companies are less exposed. And they will probably look at the existing commercial opportunities there."
The senior researcher says risks for the reputation are a key factor in whether or not big companies want to engage in the ANWR.
"The reputational risk appears different for different actors. For instance, companies with petrol stations and big brands are more exposed to risking loss of reputation than those mainly selling to other companies."
This year, several big banks have stated that they will stop financing new drilling and exploration projects in the Arctic. According to the Wall Street Journal, this goes for five out of the six biggest American banks; Citigroup, Goldman Sachs, JP Morgan Chase, Morgan Stanley and Wells Fargo & Co.
"This goes to show how controversial this is. However, one should keep in mind that there probably are others who will grant loans. If these are considered secure projects and one does not expect licenses granted to be rescinded or frozen, there will probably be funding available", he stresses.
Regional support
Oil and gas is the biggest contributor into Alaska's economy and accounts for some 85 percent of the state's budget.
However, production has declined for years and there is a significant regional pressure to initiate new oil projects, according to the researcher.
"The state is in a precarious economic situation and it is important to understand just that. There is significant regional support for oil and gas exploration in these protected land areas. Even though many are concerned with the environment, it is important to keep this regional dimension in mind. Regional authorities are positive to opening up and Washington has traditionally been restraining more", Moe explains.
This article was originally published in Norwegian and has been translated by HNN's Elisabeth Bergquist.