Swedish Steel Company Must Import Iron Ore From Abroad Instead of Neighboring Town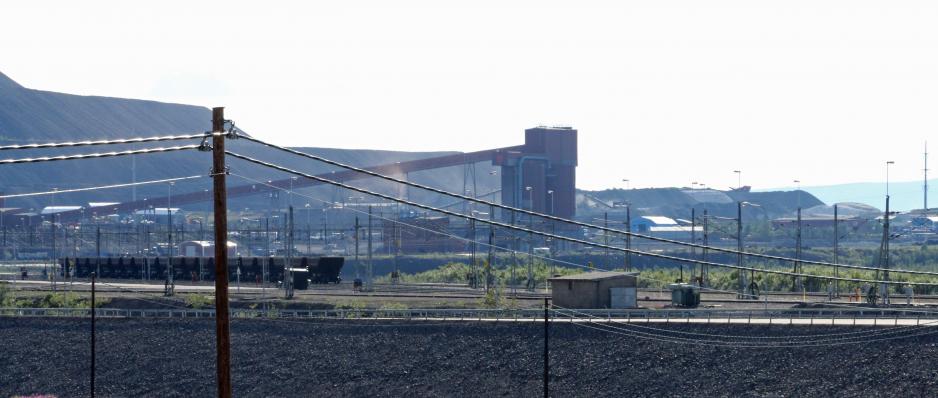 Disagreements about the Swedish Iron Ore Line's capacity have led the steel company H2 Green Steel, which wants to produce green steel in Northern Sweden, to import iron ore from Canada and Brazil.
The Swedish steel company H2 Green Steel informs that it will import iron ore from Brazil and Canada for its steel mill in Boden, Northern Sweden. 
The agreements came into place following disagreements with the Swedish mining company LKAB. H2 Green Steel failed to reach an agreement with the state-owned company which operates iron ore extraction in Norrbotten, about 15 miles from the H2 Green Steel facilities in Boden.
SVT has reported on the matter and describes a situation in which H2 Green Steel wants iron ore deliveries from LKAB but experiences delays on their part. LKAB worries about the Iron Ore Line's capacity, which transports iron ore from LKAB's mines to Narvik in Norway and Luleå on the Norrland coast.
H2 Green Steel is now moving forward with agreements of deliveries from Rio Tinto's Iron Ore Company of Canada (IOC) and Vale, which has mines in Brazil. Iron ore pellets will arrive in Boden via the Port of Luelå in Northern Sweden.
"This is because we need an agreement now, partly to check it off our list for our funding but also the progress of the project. We cannot wait when it takes longer than we hoped for an agreement on Swedish iron ore," says Karin Hallstan, Press Officer of H2 Green Steel, according to SVT. Hallstan also points out that they want Swedish iron ore and is keeping the door open.
CEO Henrik Henriksson further highlights Vales and Rio Tino's environmental ambitions to the newspaper Dagens Industri, writes SVT. The companies are developing technology regarding pellets and various production processes to reduce their emissions and energy needs, says Henriksson.
H2 Green Steel
H2 Green Steel's facility in Boden, Northern Sweden, aims to produce nearly fossil-free steel on a large scale.
Hydrogen will be used to reduce iron ore to green sponge iron (direct reduced iron).
By using green hydrogen instead of coal, the CO2 emissions from the process can be reduced up to 95 percent.
According to the company, this will be the first large-scale production of green steel globally.
The operations at the facility are expected to start in full in 2026.
This article was originally published in Norwegian and has been translated by Birgitte Annie Molid Martinussen.