Swedish Mining Company LKAB With Major Scale Investment in Fossil-Free Production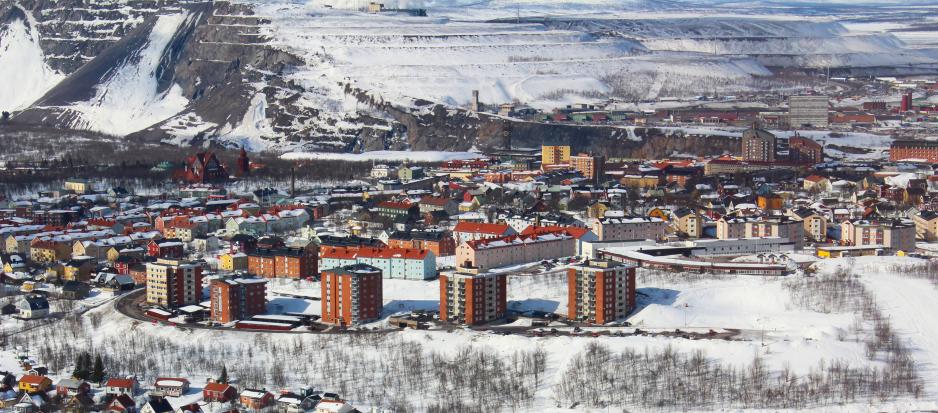 LKAB launches its new strategy. "This is the biggest transition in the company's 130-year-old history and may become the largest ever industrial investment in Sweden", says CEO Jan Moström.
The Swedish state-owned mining company LKAB invests about SEK 400 billion in a large-scale transition to fossil-free production. The investment is described as Sweden's largest-ever industrial initiative.
According to LKAB, investments will reach SEK 10-20 billion annually for a period of 15-20 years.
LKAB's initiative in fossil-free iron production was presented by CEO Jan Moström and Chairperson of the Board Göran Persson of LKAB last Monday.
The company wants to reduce carbon dioxide emissions and changes production through replacing coal and utilizing hydrogen to refine iron ore.
According to the strategy, hydrogen-based CO2-free production of sponge iron will take over for the production of iron ore pellets.
A shift
At the press conference, Moström said the company will work for transition in three different areas.
Firstly, the company wants to shift its mining production and set a new standard in mining. Furthermore, the strategy means that LKAB will use hydrogen to create sponge iron, which will over time replace iron ore pellets and open the possibilities for a fossil-free iron and steel industry. Thirdly, the company wants to extract critical minerals from tailings.
With its new strategy, LKAB is setting the direction for zero CO2 emissions from its own processes and products by 2045 and securing the company's activities with expanded mining beyond 2060.
According to the company, this transition will contribute to recuding CO2 emissions from its customers by 35 million tons annually.
The company points out that fossil-free production will require large amounts of electricity, however.
Jobs in North Bothnia
Both Moström and Persson of LKAB pointed out that this transition will mean several new jobs in the region during the investment phase.
"We will need 3,000 people each year during this period to conduct this transformation", Moström said during the press conference.
"What the Swedish industry is doing, spearheaded by LKAB, is to face the looming climate crisis with innovation and technological development. This means that we contribute to securing a future for coming generations. At the same time, it creates new jobs in North Bothnia, which will become a hub for green industrial transformation. When we succeed, it will create ripple effects for generations to come. Not just here, but far beyond our borders. Now we do what everybody says has to be done", says Göran Persson, Chairperson of LKAB, in a press statement.
This article was originally published in Norwegian and has been translated by HNN's Elisabeth Bergquist.