A Strong and Important Commemoration of Norwegian-Russian Cooperation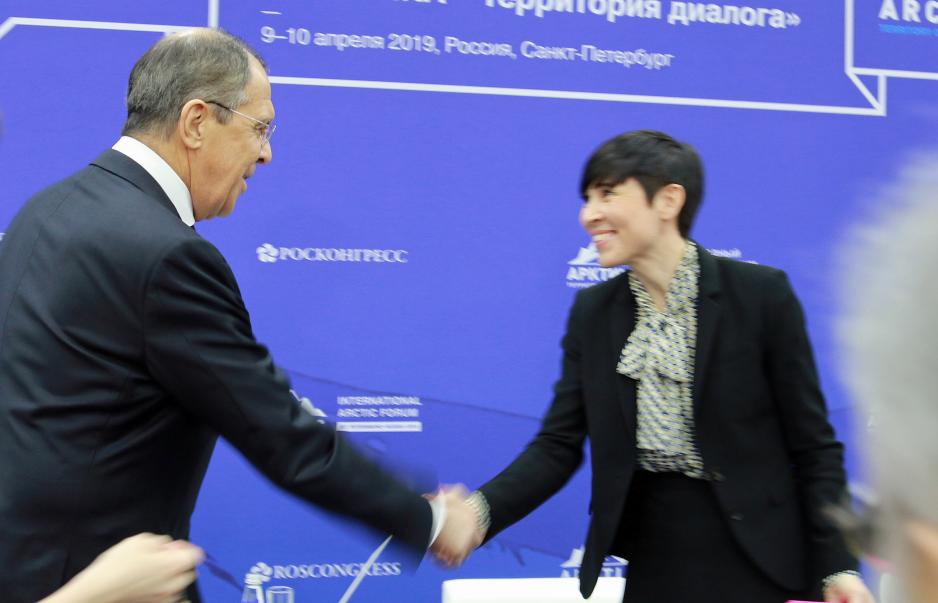 Moscow/Bodø: When Russian Foreign Minister Sergey Lavrov comes to Kirkenes, Norway next week, it is a representative who is constantly made better by his direct opposite in the White House, USA; Donald Trump. This is the rather remarkable truth when Norway meets Russia to commemorate the liberation of East Finnmark 75 years ago.
Even as recently as just this week, Donald Trump has ensured increased Russian influence in the Middle East. Through withdrawing American forces from Syria, many point to Russia as the real winner.
An impressive delegation
I have met Sergey Lavrov many times over the years. He always comes across as a very confident foreign minister, and he will hardly disappoint at that during his visit to Kirkenes. The backdrop for his visit is a piece of joint Norwegian-Russian war history that 75 years on still is a key part of our own relationship to our Russian neighbor.
A rather impressive Norwegian delegation during the jubilee will make sure that the rest of the nation also gets a most needed peek into this neighborship. More than 100 accredited members of the press, many from abroad, will also contribute to spreading knowledge about the relationship between Norway and Russia in the High North.
Oslo is far from the Russian border. From the border town of Kirkenes, however, it takes only a few minutes by car. The special border inhabitant pass allows for border crossings so smooth that it makes the regular security control at any Norwegian airport appear brutal by comparison.
For Russians, cross-border trading is as common as any cross-border trade anywhere. In Kirkenes, they refer to it as "Ivan trade", and it allows engine-loving Finnmark inhabitants to buy diesel for less than a third of the Norwegian price just across the border. Amongst others.
The significance of this cooperation is emphasized by the Norwegian delegation that meets Sergey Lavrov and his entourage in Kirkenes next Friday.
The Norwegian delegation is headed by His Majesty the King. On a political level, one finds Prime Minister Erna Solberg, Foreign Minister Ine Eriksen Søreide and State Secretary at the Defense Ministry Tone Skogen.
Chiefs of Defense meet
There is high-level attendance on the military side too.
Norwegian Chief of Defense Haakon Bruun-Hansen meets the Commander in Chief of the Russian Northern Fleet Aleksandr Alekseevitsch Moyseyev.
It is also important to stress the local presence during the liberation anniversary.
The day-to-day dialogue and ongoing practical work takes place in cooperation between the political and administrative levels in Kirkenes as well as its Russian neighbor towns, out of which Murmansk is the main one. These are also first in line to remind us of how important the dialogue with Russia is. Even when this cooperation suffers from sanctions and increased militarization in the Arctic.
A few days ago, I was strolling around in Moscow. Thatin itself is an impressive experience. A strong, and perhaps somewhat disturbing impression, was left by the ordinary Russian's cultivation of old "heroes". A never-ending flow of grave Russians pass through the rather grim Lenin mausoleum in which one finds the embalmed body of Vladimir Lenin. Security is tight before a man who died in January 1924 and who even today is available for the public between 10:00 and 13:00.
Selfie with Joseph Stalin
Outside the tomb, on the honorary cemetery at The Red Square, before the Kremlin, there is a long line of people wanting to be photographed before the statues of a.o. Joseph Stalin and Leonid Breshnev.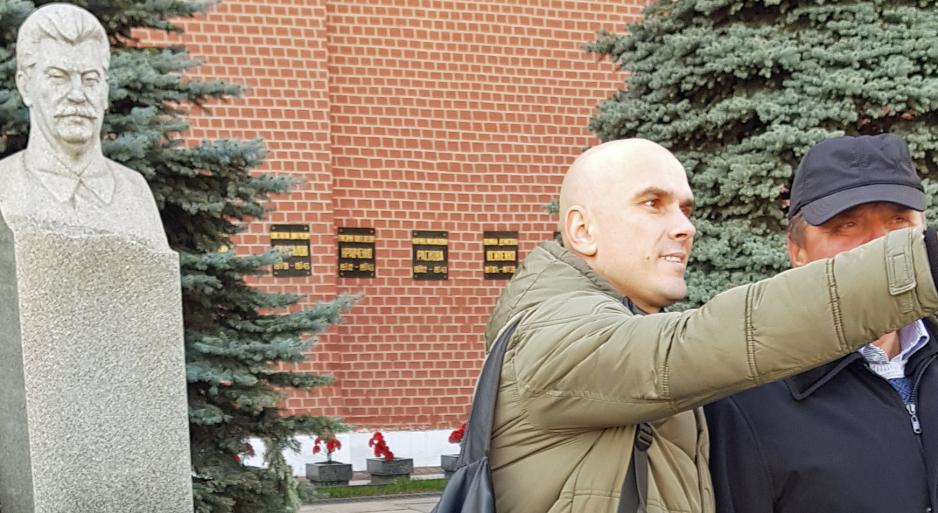 Joseph Stalin was the leader of the Soviet Union when Russian soldiers in the autumn of 1944 chased German forces out from East Finnmark County. More than 20,000 Russian soldiers died during the confrontations on the Kola Peninsula. After the liberation of Finnmark, Russian forces withdrew in September 1945.
Heading from the Red Square back to my hotel, Hotel Metropol, another side of the Norwegian-Russian liberation anniversary is actualized. It was here that the Norwegian Frode Berg was arrested on Tuesday 5 December, 2017 and later sentenced for espionage.
Maybe Berg will be there
It has been confirmed ahead of the liberation anniversary that Frode Berg, who was sentenced to 14 years in prison for espionage, has applied for clemency. There are also speculations that Berg may be part of a prisoner exchange agreement between Russia and Lithuania. It remains to see if this is true.
True and important, and most real, is the fact that there will be a high-level meeting between Norway and Russia on Friday 25 October in Kirkenes. That is how both countries reinforce the significance of day-to-day and people-to-people cooperation as well as high level political dialogue.
In a time when weapons replace dialogue, the Norwegian-Russian neighbor conference is the only correct answer to the challenges of our times.
This op-ed was originally published in Norwegian and has been translated by HNN's Elisabeth Bergquist.