Sponsoring and resettling refugees in Northern Canada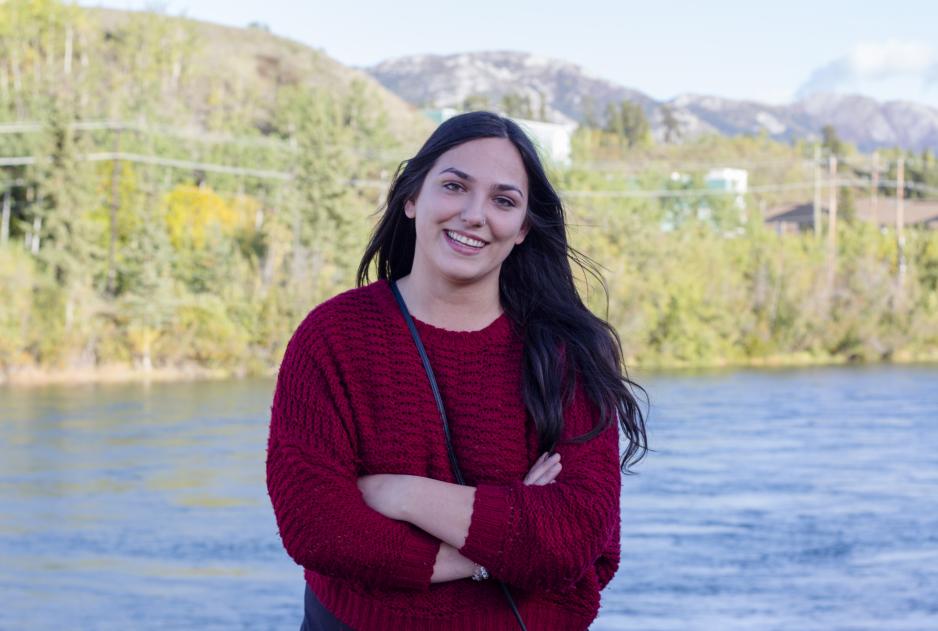 Yukon Cares is a group of dedicated and determined volunteers who are focused on resettling refugees in Canada's Arctic. High North News sat down with some of their volunteers to learn more about their work, the challenges they face, and the opportunities this program has created.
The on-going crisis in Syria has caused incalculable devastation and engendered a human crisis that has spilled across borders. While a vast majority of Syrian refugees still find themselves in the neighbouring countries of Lebanon, Turkey, and Jordan, this series by High North News looks specifically at those who have found themselves resettled in the Circumpolar North. What are the additional opportunities and challenges—for both refugees and local communities—associated with being resettled in the north? In the initial instalment we introduced two newcomers to Whitehorse and discussed some of the opportunities and barriers they faced. In this second article, we take a closer look at the Canadian system and how it allows private citizens to sponsor refugees. More specifically, we hear from some of the volunteers involved in Yukon Cares, an organization sponsoring refugees in the northern Canadian territory of Yukon.
Yukon Cares was founded in September 2015 by the indomitable Raquel de Quieroz. Since its humble beginnings, it has grown to a well-organized grass roots organization that has supported multiple large families through their resettlement process in Whitehorse, the capital of the northern Canadian territory of the Yukon. Showing no signs of slowing down, the tireless group of volunteers has recently taken in a large family from Sudan and are anticipating several more individuals from Syria.
What are some of the keys to ensuring a smooth transition for refugees arriving in a new country, in particular in small, northern communities? According to those involved in helping refugees come to Canada, there is no easy answer. It takes organization, leadership, empathy, perseverance, a lot of hard work, and making strong connections in the community. This last element—having a network of locals who help navigate a new country and culture—is often highlighted as critical to the success of newcomers and is seen as one of the advantages of Canada's private and blended refugee sponsorship programs.
How does this system work? What motivates people to participate in it? What are the challenges and rewards of resettling refugees in Whitehorse, Yukon? To learn more, High North News sat down with some of the volunteers at Yukon Cares. Before delving into that, however, first, a quick rundown of the basics of how the Canadian asylum system works.
The basics
First of all, that Yukon Cares is able to sponsor refugees privately is one of the unique characteristics of the Canadian asylum system. In addition to the category of entirely government assisted refugees—which receive the entirety of their financial support from the federal government—there are several other paths for individuals and organizations wanting to sponsor refugees.
These programs range from entirely private sponsorship, in which the government does not provide any support, to the Blended Visa Office Referral (BVOR) or joint Assistance Sponsorship programs in which the federal government provides approximately one third to one half of the financial assistance required. In these cases, volunteers are required to fundraise enough additional money to support the refugee(s) in question for one year.
Beyond the financial aspect, volunteers provide an invaluable support network for newcomers. Typically settlement committees count around 6-10 volunteers who take on a variety of roles. Before the newcomers arrive, these can range from coordinating fundraising to getting enough warm weather clothing and setting up a place to stay. Once they have arrived, however, these committees end up helping with everything from navigating a new grocery store to organizing language classes and transfer accreditations over to Canada.
Volunteers driven by passion, previous experience
There are many challenges involved with leaving one's home and coming to a new country, in particular a small northern community. This is something Fiona Azizaj is very familiar with. When she was still a child, her parents fled Kosovo to live in Germany. Eventually, the German government decided it was safe for people to return home and gave them three years to either return home or find a new place to live. Fiona's father began researching options.
"My dad started doing research around best places to live in the world and he told me that it came down to Canada, Australia, or Iceland. Eventually Australia and Iceland were ruled out and it came down to moving either to Yukon or Newfoundland," explains Fiona before pausing, "I should actually ask him about that and figure out more of what was behind that decision."
This was not an easy process.
"There were definitely challenges coming to Whitehorse—especially after having stayed temporarily in Germany. I'd never seen below -10 °C, let alone -40 °C, and we moved in the middle of February. I pictured all of Canada like that before I actually left Whitehorse. I also spoke very minimal English."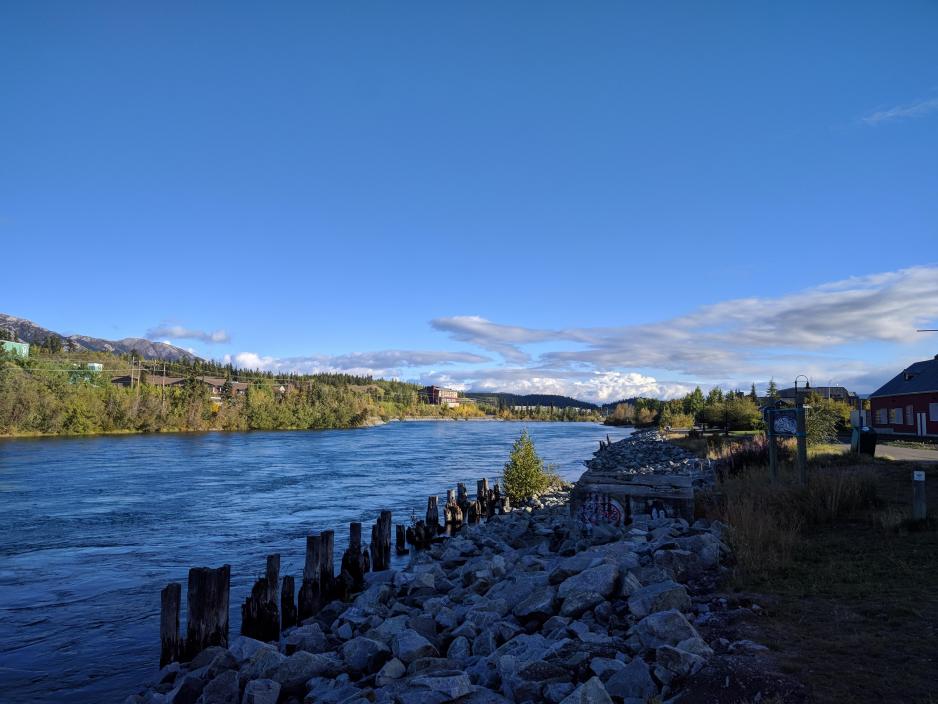 After having left for several years to complete a degree in Ottawa, Fiona returned to Whitehorse where she works as a communications analyst for the Government of Yukon. Citing the outpouring of support her family received upon being sponsored by a similar community organization to come to Yukon as motivation, she has also become very involved in supporting the work of Yukon Cares.
She readily admits that many of her friends from southern Canada ask her why she returned to the Yukon or why a refugee should be resettled in the North. To that, she is quick to list off the many benefits of living in the North: "the stunning nature, the freedom you feel, the history, people, the community, the connections you make—not to mention the midnight sun in summers, the northern lights in winter, and the wildlife all year round. And, economically speaking, it's much easier to find work and it is higher paid for the most part."
Fiona also points out that, unlike in many other parts of Canada, the relationship between settlers and Indigenous communities is very good. While she is quick to point out that she cannot speak for Indigenous communities, she does highlight the importance of learning about the culture, heritage, and languages of the Yukon First Nations and how this is something newcomers to Canada should be exposed to. "I think for refugees to come here and see that is really unique and inspiring in many ways."
When asked about what her advice would be to anyone moving north (refugee or otherwise), she is quick  to respond: do your own research.
"Just as advice, to anybody who is looking to move to any of the northern regions of the word: don't make up your mind before doing your own research. A lot of the ways that the North is depicted in the media, let alone on the big screen—it's not at all what it looks like."
Language, isolation, and a lack of resources all significant barriers
Speaking with us in a crowded, hip coffee shop that doubles as a bike store, Lori Choquette explained that, like many other across Canada, the images coming out of the Syrian conflict prompted her to act. After attending an initial organizational meeting, she decided she wanted to be part of a settlement committee—i.e. the group who actually engages directly with the incoming refugees.
Some of the initial tasks included gathering clothing, preparing the house, and sorting out some of the logistics. It also involved a great deal of self-learning, both about how the asylum system works in Canada as well as (in this case) the language, customs, and culture of Syria.
Alongside the isolation, limited cultural services, and a lack of similar community, Lori highlighted that language was one of the most significant challenges both newcomers and volunteers faced. And, in comparison with large cities like Vancouver, Toronto, or Montreal, Whitehorse simply does not have the same level of resources available.
When the first family sponsored by Yukon Cares arrived from Syria they spoke little to no English. Although they were quickly set up with language classes and volunteers came in to help the adults of the family learn, communication was difficult at first. Fortunately, it turned out there were a number of Arabic speakers in and around Whitehorse.
"Arabic speaking people came out of the woodwork that we didn't know were there," explains Lori, "that was probably one of the most fun parts, because in addition to greeting the Arafats, we got to make all these new friends who helped us with translation."
Beyond simply complicating daily communication, not being able to read and write English posed additional challenges for transferring accreditations. For example, one of the family members was a professional driver in Syria but, as the Whitehorse motor vehicle office did not have any resources available in Arabic, he could not pass any of the required tests to get his license.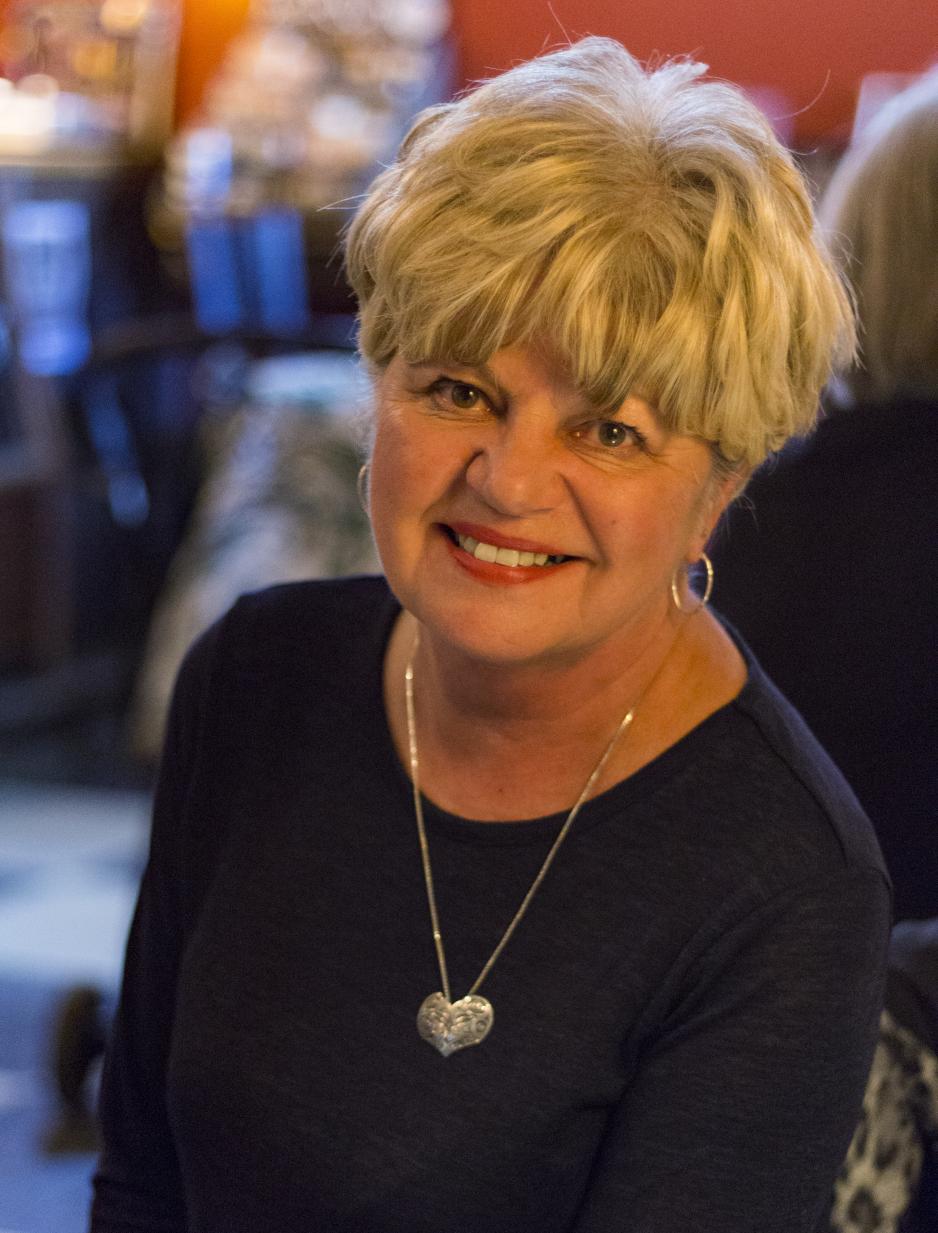 The geographic isolation of Whitehorse also proved daunting to the family that Lori helped resettle. Ultimately, they ended up moving to southern Canada so that they could be closer to a larger Syrian community. When asked how she felt about the family moving after all that the volunteers had done, Lori was quick to respond.
"I'm not at all offended if they leave. I understand that the isolation is hard to deal with . . . And, as much as they loved the people here, and those who had supported them, it was not a place where they had many people similar to them," she explained, before further specifying:
"We don't own them—and I grounded myself in that all the way through it. When we said goodbye to these people, we said goodbye to good friends. When you become involved in something like this, your job, your role, is to take them from a bad place and bring them to a better place. When they left, they were making their own decisions. I really did feel that we really had done our job because they had enough confidence in Canada that they could move from here to there and put some new roots down."
Be clear about strengths of volunteers, be open to learning
Another important element of this process is knowing what kind of support you plan on giving as volunteers and what should instead be deferred to professionals. This was one of the points mentioned by Mike Gladish. A volunteer with Yukon Cares since its inception, he has been involved in several different roles within the organization and, as with Lori, was inspired to get involved in a concrete way in response to the conflict in Syria.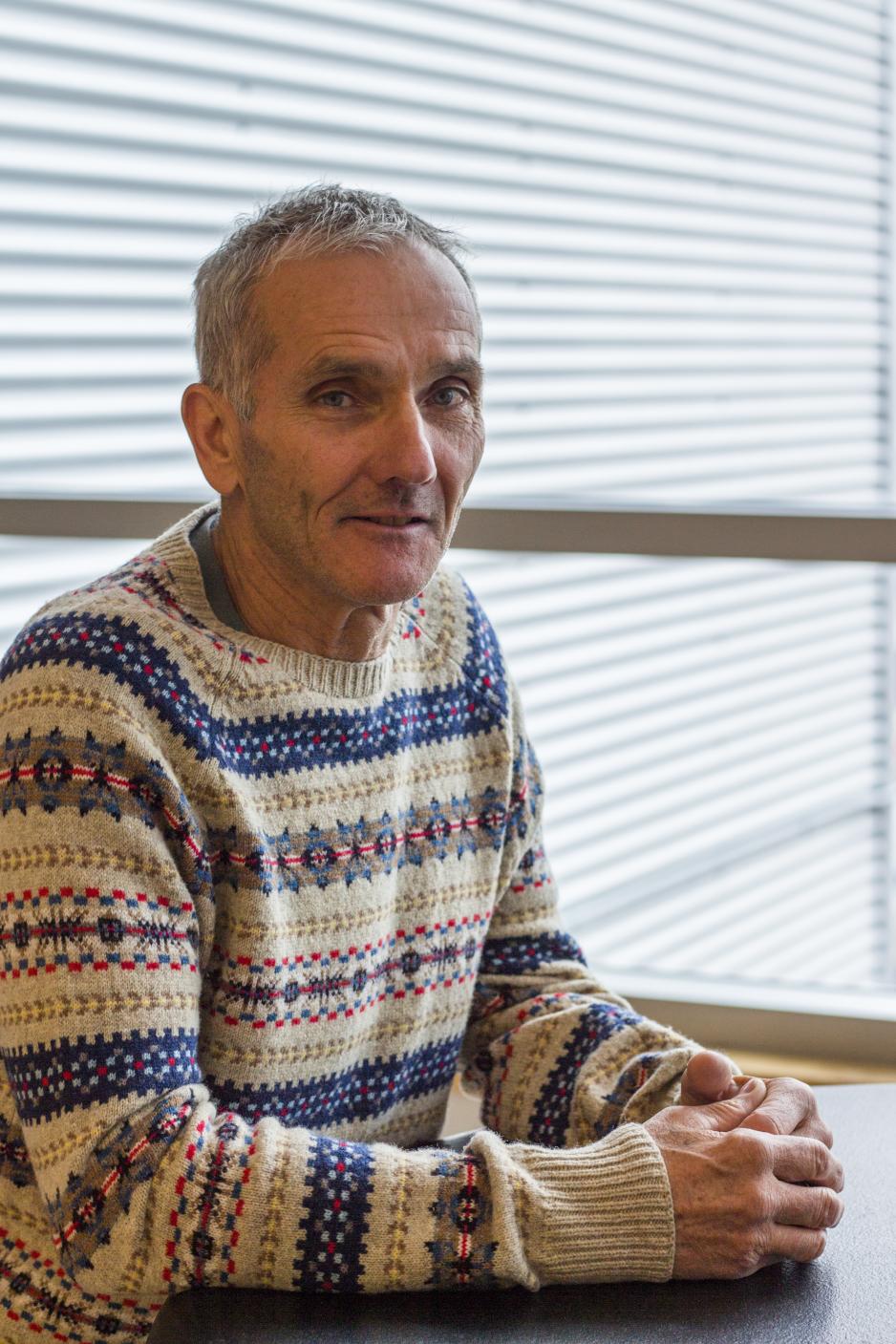 Mike stressed that, from his experience, a lot of the hurdles and challenges are administrative and logistical from the perspective of those volunteering.
When it came to offering social and emotional support, however, he stressed that every situation is unique and that some refugees may want or require more support than others and that this is an important decision that every sponsorship committee needs to make themselves. To the extent that he has been involved, he mentioned that there was a line drawn between support offered to newcomers as friends and that which would be best dealt with by trained professionals.
"We agreed that we're not councillors and would not press these issues," he explained, "if this was required, it was something we could set up with a professional."
Reflecting on his experience thus far with Yukon Cares, Mike focused on how much he had learnt and the perspective he had gained. He is particularly impressed with the focus newcomers to Canada place on prioritizing the basics. According to him, "it really helped me appreciate the basics of life and reconsider my priorities. What are my actual priorities and what is just conspicuous consumption?"
Going forward
Going forward Yukon Cares plans on sponsoring refugees as long as they can. Outside of Northern Canada, the picture is not so clear as the government has recently cut back on the number of refugees they are assisting.
While historically the number of government assisted refugees has outnumbered private sponsorships, this has begun to change over the last couple of years. In 2016 approximately 45% of refugees who arrived in Canada were brought through the private sponsorship or BVOR programs. In 2017, that number rose to 64% of refugees resettled in Canada—a trend decried by advocacy groups as a privatization of the government's responsibility towards at risk populations.
What can be improved with this system? How can both Northern Canada and Ottawa do better? Join us for our final instalment in December to find out. In it we discuss with Raquel, the founder of Yukon Cares, about her take on the situation.