Second Ship Transporting Russian Gas Stops in North Norway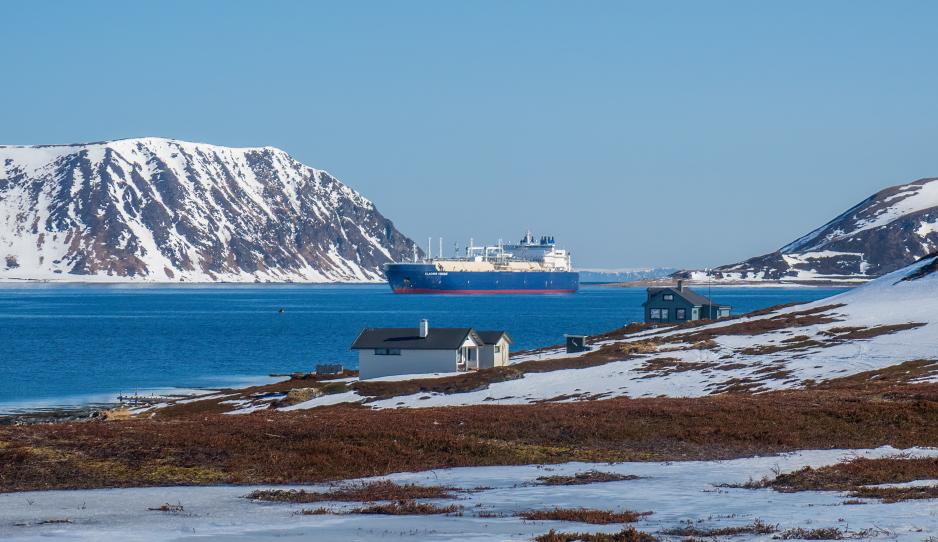 Massive tankers carrying Russian gas to Europe continue to use waters near Honningsvåg in North Norway for stopovers. After Vladimir Voronin in mid-April, a second ship, Eduard Toll, entered Norwegian coastal waters on April 30.
Two weeks after Vladimir Voronin anchored off the coast of Honningsvåg in North Norway, a second natural liquified gas (LNG) carrier chartered by Russian company Novatek passed through the same Norwegian waters. 
On 30 April 2023 Eduard Toll entered the Sarnes Fjord to the southwest of Honningsvåg before traveling onward to Sabetta in the Russian Arctic. Norwegian coastal authorities did not respond to questions about the nature of the ship's visit to Norway in time for publication.
The second visit in as many weeks raises questions if going forward Honningsvåg will become a regular stopover point for LNG carriers traveling to and from Europe transporting Russian gas to the continent.
Norway's Ministry of Foreign Affairs did not reply to HNNs questions over a week ago, if these types of visits present a security concern or if they intend to continue permitting ships used for the export of Russian LNG to anchor off the Norwegian coast.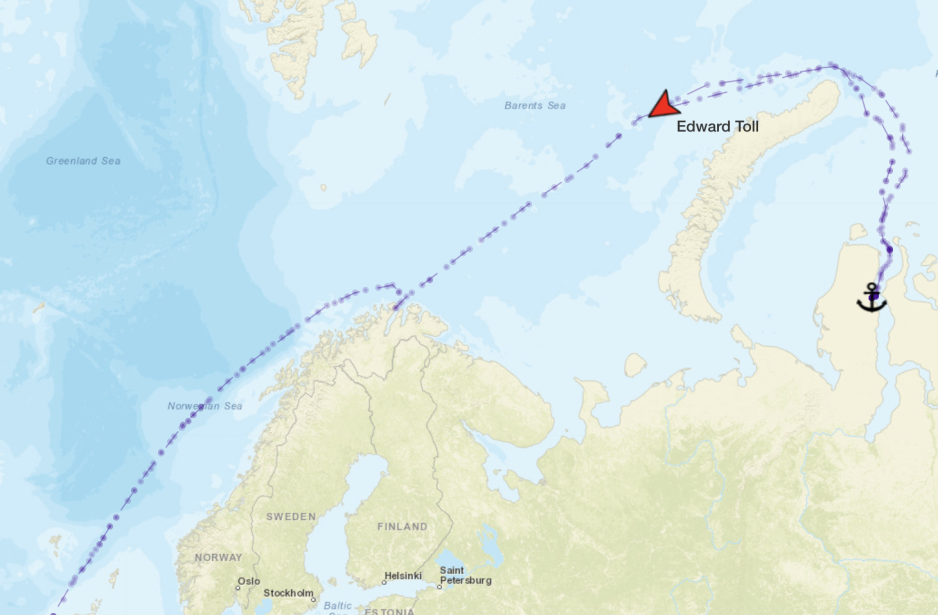 LNG income flowing to Russia
The flow of Russian LNG to Europe represents a significant source of income for the Kremlin. In 2022 Russian LNG sales to Europe topped 27bn Euro. 
Discussions by EU officials to possibly ban Russian LNG have thus far not resulted in concrete policy proposals. 
The inaction has prompted Ukrainian politicians to urge the EU to end Europe's LNG purchases from Russia and thus "disable funding for the Kremlin's war of aggression against Ukraine."
"In the first quarter of 2023, the EU purchased Russian liquefied natural gas at the highest prices in three years," Andrii Zhupanin, a member of Parliament of Ukraine, told Euractiv.
LNG exports to Europe contribute around USD 20m a day to the Russian federal budget. 
Norway's government did not reply to inquiries if it aligns itself with the discussed European ban on Russian LNG and if it would further support such a ban by blocking LNG carriers from its ports. 
Withdrew its Russian classification
Eduard Toll is an Arc7 LNG carrier in service of Russian natural gas company Novatek shuttling liquefied natural gas from the Yamal peninsula in the Arctic to Europe. The vessel operates under a 25-year time charter for Novatek – Russia's largest privately-owned gas operator with close ties to the Kremlin.
The  company has been sanctioned by the United States as part of the Ukraine War sanctions regime.
Similar to Vladimir Voronin, it held a Russian Maritime Register classification but recently withdrew that certificate and now only holds a Bureau Veritas registration, a French certification company.

As of 8 April 2023, Norwegian sanctions prohibit vessels registered by the Russian Maritime Register to enter the country's ports. By withdrawing its Russian certification Eduard Toll avoided being affected by Norway's sanction regime.